Factory orders slightly under-performed our estimates with a 1.1% September rise after gains of 0.6% in August, 6.5% in July, 6.4% in June, and 7.7% in May, but record declines of -13.5% in April and -11.0% in March.
Meanwhile, transportation orders rose by an unrevised 4.1% after an unrevised -0.9% August drop while-transportation orders rose 0.5% after an unrevised 0.9% August gain. The modest September undershoot reflected a restrained 0.3% rise for nondurable shipments and orders, which left shipments rising by a smaller than expected 0.3%. Nondurable inventories undershot our assumption more significantly, with a -0.5% drop, after an unrevised 0.3% August gain. We saw tiny upward revisions in the major equipment aggregates from the durable goods report. We now expect a downward Q3 GDP revision to 32.7% (was 32.9%) from 33.1%, following by 6.4% growth in Q4.
* Factory orders rose 1.1%, after gains of 0.6% in August, 6.5% in July, 6.4% in June, and 7.7% in May.
* Factory orders ex-transportation rose 0.5%, after gains of 0.9% in August, 2.4% in July, 4.8% in June, and 2.6% in May.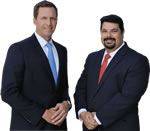 AD - Recover your investment losses! Haselkorn & Thibaut, P.A. is a national law firm that specializes in fighting ONLY on behalf of investors. With a 95% success rate, let us help you recover your investment losses today. Call now 1 888-628-5590 or visit InvestmentFraudLawyers.com to schedule a free consultation and learn how our experience can help you recover your investment losses. No recovery, no fee.
* Factory shipments rose 0.3%, after gains of 0.3% in August, 4.7% in July, 10.0% in June, and 3.0% in May.
* Transportation orders rose 4.1%, after swings -0.9% in August, of 35.3% in July, 19.5% in June, and 78.8% in May.
* Defense orders fell -21.2%, after swings of -7.3% in August, 33.2% in July, and -16.9% in June.
* Factory inventories were flat in both August and September, after a -0.6% July drop but a 0.5% June rise.
Bull Drivers  – We had expected restraint in the Q3 business fixed investment bounce given heightened uncertainty, but the equipment sector is rebounding sharply. The ex-air capital goods shipments figures set new 6-year highs in August and September, and we've seen 12-year highs for shipments of computers and electronic equipment since July. Total equipment shipments will reach new highs by early 2021 if Boeing 737 MAX shipments are approved, as bottlenecks in some industries are boosting equipment demand.
Transportation orders extended their rebound in September, following declines in March and April. The rise bucked a vehicle assembly rate drop to a 10.5 mln pace from 11.4 mln in August and 12.2 mln in July, versus a low of just 0.2 mln in April. Boeing orders fell to zero planes in September from 8 in August and zero in July, while shipments slipped to 11 planes from 13 in August and 4 in July.
We expect a Q3 GDP growth trimming to 32.7% from 33.1%, with a -$9 bln trimming in factory inventories and a $1 bln boost in equipment spending. We also expect a -$6 bln downward bump for public construction and small offsetting private construction revisions.
We still expect Q4 GDP growth of 6.4% with equipment spending growth of 12%, following an estimated 70.7% (was 70.1%) clip in Q3. Inventories are expected to add $38 bln in Q4, following an estimated $277.1 (was $286.1) bln addition in Q3. We expect a -10.0 (was -1.0) accumulation rate in Q3 that marked a fourth consecutive quarter of inventory liquidation.
We assume a 0.5% September business inventory gain after a 0.3% August rise. We assume September inventory swings of -0.1% for wholesalers and 1.6% for retailers, as shown in the advance indicators report.
The overall factory I/S ratio fell to 1.42 from 1.43 in July and August, versus an all-time high of 1.70 in April, a peak from the last recession of 1.46 in early-2009, a prior all-time high of 1.52 in February of 1996, and an all-time low of 1.14 in December of 2005.
The factory durable I/S ratio was steady at 1.72 for a third consecutive month, versus a 2.24 all-time high in April. We saw a 1.88 high from the last recession in April and May of 2009, and a 1.59 expansion-low in November of 2018 that was previously seen in November of 2013.