A slew of failures related to the maintenance of phone records that impeded investigations by the Financial Industry Regulatory Authority (FINRA) led the self-regulating organization (SRO) to impose a penalty of $1.1 million on Edward D. Jones & Co., apart from a censure.
According to the letter of acceptance, waiver, and consent issued recently, for the period between May 2017 and March 2021, the 22,000-advisor-strong firm failed to either produce records completely or quickly enough, despite having access to them.
Edward Jones seemingly implemented a 'purging' policy to eliminate records of calls made to branches that were older than 18 months, which led to the violation that triggered the imposition. Only later, it was learned by FINRA that the records were still available, only maintained at a different location. Their policies and practices are believed to have contributed to their inability to produce required records either in time or completely in 10 investigations conducted by FINRA. These investigations pertained to discretionary trading, unauthorized trading, and potential misconduct, as revealed in the letter recently issued by FINRA.
The letter also highlighted the unreliability of Jones regarding the records. It said, "In certain responses during this period, the firm also inaccurately represented to FINRA that phone records older than 18 months were unavailable, even though that was not the case." FINRA has stated that the firm failed to "promptly alert FINRA once it learned of its production failures."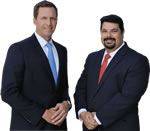 AD - Recover your investment losses! Haselkorn & Thibaut, P.A. is a national law firm that specializes in fighting ONLY on behalf of investors. With a 95% success rate, let us help you recover your investment losses today. Call now 1 888-628-5590 or visit InvestmentFraudLawyers.com to schedule a free consultation and learn how our experience can help you recover your investment losses. No recovery, no fee.
The result was a violation of Rule 8210 of FINRA, which requires records and information to be provided by firms to FINRA "with respect to any matter involved in the investigation, complaint, examination, or proceeding." Jones also ended up on the wrong side of the catch-all Rule 2010, requiring all firms to "observe high standards of commercial honor."
Free AlphaBetaStock's Cheat Sheet (No CC)!
+ Bonus Dividend Stock Picks
A spokesperson for Jones said: "We take our responsibilities to produce information in regulatory inquiries very seriously and have remedied the issues raised in this matter." At the same time, the firm accepted FINRA findings without acceptance or denial.
There is more, however, that the firm needs to do. The letter issued by FINRA requires them to have a senior officer certify within 90 days that Edward Jones "has established and implemented policies, procedures, processes, and internal controls reasonably designed to address and remediate the issues" identified in the findings.
The policy of deleting call records was initiated in February 2017 by Edward Jones from its internal servers, which is where 'typically' a search was done by the firm's representatives in response to FINRA's request for information, even when a case was in arbitration. Call-detail records included the receiving or originating number, the date and time the call was made, and its duration.
This was despite being aware that the requested records were now stored and available in a different location. This data stored elsewhere was relied upon by the firm for 'business planning' purposes.
However, this other location was not searched when the firm was requested for old records by FINRA. There were ten distinct investigations where such requests were made, in 5 of which Rule 8210 was referred. In 8 out of these 10 investigations, the firm "inaccurately represented" in its response the non-availability of records older than 18 months.
A second location where records had not been purged came to the knowledge of Edward Jones in July 2019. Despite that knowledge, it "failed to fulfill its obligations," as noted by FINRA, and cited as search failures in 2019 and 2020. Only after the enforcement staff of FINRA raised questions about the records and their responses did the firm inform them of the discovery. This was in March 2020, almost 8 months after the discovery had been made.
There were several failures attributed to Edward Jones in the case. Even a year after it realized that its "responses were likely incomplete," it had "failed to identify all affected investigations." Presumably as a result, the firm "failed to contact most affected parties until more than two years after discovery of the issue," according to the FINRA letter in which have been cited 5 instances of delays after it had made a request for documents.
In 7 of these investigations, Edward Jones failed to "make complete production of call-detail records" from the internal drive. "[T]he amount of missing call-detail records ranged from several days to several weeks," as stated in the letter.
Further, and damagingly once again, despite requests having already been made for data older than 18 months, the firm continued with its exercise of deletion of the data.
In hindsight, it is ironic that the penalties were levied on the firm because they were not legally bound under the Securities Exchange Act of 1934 to keep call-detail records, as mentioned in the footnotes by FINRA. Had they not maintained the data in the alternate location, they would likely have escaped penalties. Their unwillingness to provide data seems to have triggered the FINRA action despite having it.
This disciplinary measure should be viewed differently from the fines imposed on banks that own brokerages, such as Morgan Stanley and Bank of America which owns Merrill Lynch. In these other cases, the fines levied were for recordkeeping failures emanating from communications having taken place over electronic channels that were not approved, such as WhatsApp text messages.