Successful people in the world are always alert for the next best opportunities that manifest in their lives. One of the numerous ways to diversify your investment portfolio is through investing in drone stock which has become a potential gold mine for investors with projected growth to about forty billion US dollars within the next five years.
Of my favorite things to do is fly my drone. The drone industry has come a long way in just the last few years. There used to be just a few larger companies pioneering technology, now there are more companies expanding the hobbyist market, but also military and law enforcement.
Like all types of stock, drone stocks come with their own merits and demerits for the same. It is only through research that investors can ascertain which drone stock options are worth investing in. Discussed here is some of the useful information you need to know as a potential investor in drone stocks.
Drone stocks have definitely increased in demand in the market over the past few years which can be attributed to two things that are their popularity and most importantly their utility in diverse niches. There are a lot of industries that utilize drones in their day-to-day operations including military services, healthcare, search and rescue, surveillance, delivery, recreation, and even agriculture.
I believe we will see more drones in the future in both the civil aviation administration and the aerospace and defense industry. One of the limiting factors right now is the Federal aviation administration which is very slow to update both the rules and systems for unmanned aircraft systems.
The drone market capitalization is $20.8 billion and is projected to grow (CAGR) by 57.5% from 2021 to 2028. Analysts expect revenue growth to be over 501.4 billion by 2028. Much of the growth is around the military and law enforcement market. That being said, we are likely to see drone deliveries, unmanned aerial vehicles, and even a passenger drone very soon. What this means to the stock market is huge potential for growth.
As a potential investor, you only need to look at the options that seem to have better ROI when you invest in them. This is why you must review the best drone stocks to invest in after carefully going through the highlighted details below.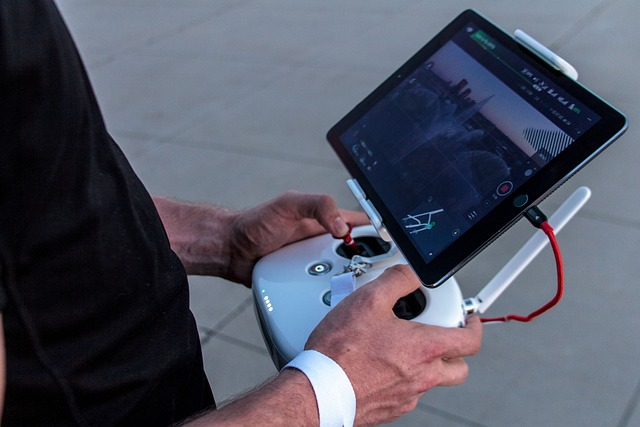 1. Invest in unmanned drone making companies
Drones have been a revolutionary invention that a lot of military units of different states have appreciated over the years. The main attributes making drones perfect for the military include unmanned movement and automation of different activities that it can do from a remote control.
You can therefore take the chance to invest in options like UAVs stock as they are the ideal military preference currently, thanks to the simplicity in their sophistication.
2. Go for high-demand stock in the market
The use of drones to make work easier has been made common today hence expanding the market for the latest drone innovations. An increase in demand for drones in niches like gas, engineering, and oil has not only led to increased production of quality drones but also amplified the market for the existing ones.
You must invest in drone stocks that have proven to be in demand from your market assessment. Investors should take risks for stocks that can improve in value of time and boost their ROI besides the principal used for the same.
3. Prioritize recreational drone companies
You now know that the ideal stock to prioritize is industrial and military options, however, the third on the list to focus on are the recreational options. The majority of the drone market is constituted by vloggers, creative video making, research, and multiple projects.
The market for recreational drones has been increasing over the past few years and has been projected to even peak its current numbers in the coming years. Investing in recreational drone stock will improve the likelihood of earning better ROI from the same.
4. Avoid cheap drone stocks
The process of investing should take time for the investor to not only research but also assess the investment opportunity from all angles. You will find cheap drone stocks in the market that go for as low as $10 and promise better returns when that is never the outcome.
Such low-priced drone stocks increase the possibility of making large investments which can culminate in losses. Cheap drones fail to meet the market standards and their sale will not be able to increase the value of your investment in its stock, thanks to stiff competition from top-quality drone brands.
5. Futuristic utilities drones are the next big thing
Technology is now changing with reference to solving future needs with predetermined solutions. The stock you invest in must have the element that makes it valid both in the present and the future. The market changes fast and outdated gadgets get left out every time which is what you need to base your research on before investment.
Options like passenger drones have changed the market trends which makes consumers always alert for the next big thing. Augmented awareness and information on drones will expose you to the best-performing drones in the market for you to invest in.
6. Note low-growth drone stocks to avoid
These are the type of stocks that translate to low ROI or losses discouraging investors from time to time. You can note the type of stocks that barely hike in profit when you focus on trending affairs, for instance, geopolitics, economics, the technology market and even natural disasters to get wind of whatever is going on around the world and how it may affect the trade of different commodities.
There may be external factors like natural calamities that may affect the trade of certain drones which you must avoid and choose wisely the stock to risk your budget for.
7. Find stocks with high demands
There are a lot of industries that include gas, oil and engineering where people can purchase stock in, however, drones are the newest additions which makes them perfect because of the increased market for technology in different industries. When choosing which firm to invest in, you need to consider companies producing drones that are meant for use in gas fields, oil rigs, and architectural firms.
The higher the standards on the drone expectation, the better market for the drones the company will enjoy. By keeping up with the current news around the world, you not only stay informed but also get on all relevant information affecting how trades are done around as it also helps influence your choice.
How do I Invest in the Best Drone Stocks?
Initially, most drones in the market were used for recreation and delivery needs for consumers around the world. This has however greatly transitioned from toys to actual equipment with diverse utilities. The increased use of drones in modern industry is why they are the next best thing to invest in as stock today for better returns in the future.
Determining the company to purchase drone stocks from is the major assignment you should focus on delivering effortlessly. Discussed here are some of the ways that you can invest in the stock of your choice today.
Invest in defense companies linked to drone manufacturing
Drone technology has changed by far from the first prototypes that were invented years ago. There are a lot of security companies that are investing in futuristic security solutions which include drone surveillance, defense mechanisms, and delivery services.
You should invest in such security companies that are trying to have the right premeditated solutions to the future and current problems that their market will experience.
Invest in firms that partner with commercial and defense drone startups
In order to meet the rising demands tabled by military customers around the world, a lot of companies are seeing a sense in making major investments in drones. Your investment process should start with the search for firms that deal in commercial and defense drones which have standards that they are to meet. Such companies also have long-term plans to curb the market and make better returns from the vast market created.
Are Drone Company stocks worth investing in?
Like most stocks, drone stocks have become a major form of investment by investors targeting a better return on investment. Military service and delivery drones have especially become very popular in the market boasting of the most sales compared to others.
You can pinpoint the right drone manufacturing company brands that are winning the market with their innovations and making a lot of sales by choosing the right items to invest in, you can choose the right stock options to invest in which is why detailed research and consultations can help improve your awareness.
Top Drone Stocks and drone technology worth investing in today
Drone technology is completely changing how we do so many things around us. Today, there's no denying that drones are a big part of our economy. They allow companies to deliver items, provide communications, transport, and much more.
In the future, drones could even be used as flying billboards, potentially replacing traditional signs. As drones continue to get smaller — some models can fit in the palm of your hand! — their stocks will only rise. To capitalize on this rapidly growing drone trend, you should consider a number of drone stocks in this industry.
AeroVironment (NASDAQ: AVAV)
One of our our top drone stocks is AeroVironment (NASDAQ: AVAV). This is an American-based company known globally for the provision of defensive constructions including innovations like aerial vehicles. It was founded in the year 1971 and has its official headquarters in Simi Valley in California.
It was initially started as a robotic company and you should consider investing in the stock of AeroVironment as they are among the best performing in the market with the prospect of improvement in sales and value over the coming few years. The company only hit its highest point ever during the covid-19 and has since then cemented its top spot in the stock markets around the world.
Boeing (NYSE: BA)
Boeing (NYSE: BA) is not typically labeled in drone companies, but it is setup to dominate the Unmanned aerial vehicles (UAF) market. It is one of the best drone stocks currently on the market. BA is one of the oldest military companies in the United States as it commenced its operations from the year 1916. It was founded by William E. Boeing has its official headquarters based at Chicago Illinois.
One of the reasons its products are trusted and preferred across the global market is due to the long-term contract the company has with the US military. Its subsidiary company Insitu also makes Boeing ideal for your stock considering it deals with drone production and selling.
Nvidia (NASDAQ: NVDA)
Nvidia did not venture into the market as a drone's company but instead was company offering computer system designs and services. We expect their systems to be used in the unmanned aerial vehicles and unmanned aircraft systems. It established its household name from the year it was established in 1993 before currently gaining interest in drone technology and research.
The company has its official headquarters in Santa Clara in California and is perfect for an investor looking to invest in high quality stock. By 2020 their revenue was about $10.92 billion with about $17.31 worth of defined assets. They are a company focused on futuristic technology which makes them the right fit for your long term drone investment stocks.
Amazon (NASDAQ: AMZN)
Amazon was founded as an ecommerce company by Jeff Bezos and has grown to be a household name globally today. Their latest venture is in drone technology with their drone quality definitely outshining most models in the market. The company has its main headquarters in Seattle and their technology facet has been phenomenal in terms of inventing top quality drone solution for the present and the future.
The stock shares for amazon might be costlier than other options thanks to the high sales that guarantee better returns for both the company and the investors. Drones from Amazon were actually top solutions for preferences in different niches making their reputation solid and worth investing in.
AgEagle Aerial Systems (NYSE: UAVS)
Unlike other companies on this list, this is a new venture that was founded in the year 2012 in Kansas. It offers top quality drone solutions in the market.
Their main focus is on commercial and delivery drones whose demand has skyrocketed over the past few years. Their agricultural drones have proven to be ideal in the agricultural niche and a rumored partnership with Amazon is among the factors that have made stock option worth investing in.
Conclusion
You should know that drone stocks is very expensive and that means treading carefully on what to invest in and what to avoid. In this context, you will be investing in companies that either deal with the manufacture or distribution of drones, for instance, Amazon. From the details above you will also ascertain the ideal stock options to invest in and most importantly how they have been performing in the market over the past few years.
After understanding the factors to consider when investing in drone stocks, you can also consult and do your research widely to avoid investing in poor quality and low-priced drone stocks that will eventually culminate into losses.
Take your time and invest slowly in drone stocks as you monitor the progress before you augment the level of risk you take with your investment. Finding the best drone stocks takes time and good research. Diversifying is also another way to break down your investment plan, approach or formula as you cannot be risking all your fortune on one investment whose returns are not guaranteed.
Free AlphaBetaStock's Cheat Sheet (No CC)!
+ Bonus Dividend Stock Picks