Investors are increasingly turning to the Financial Industry Regulatory Authority (FINRA) to resolve disputes and recover losses. One such case currently pending involves a customer dispute against Michael McKnight of MML Investors Services, LLC.
Customer Dispute Against Michael McKnight and MML Investors Services
Beginning in 2023, the complainant alleges that Michael McKnight, a broker and investment advisor with MML Investors Services, LLC, sold his existing stocks without authorization. This unauthorized transaction, the complainant claims, resulted in the purchase of a new investment model that has led to significant financial harm.
The complainant is seeking to recover a sum of $30,000 in damages. He demands that his account be made whole, essentially asking for the restoration of his account to the state it would have been in had the alleged unauthorized transactions not occurred.
The case, identified as Internal case #202307270188.N1010N on BrokerCheck, is currently pending, with Michael McKnight and MML Investors Services, LLC listed as the respondents.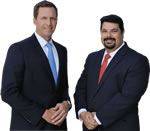 AD - Recover your investment losses! Haselkorn & Thibaut, P.A. is a national law firm that specializes in fighting ONLY on behalf of investors. With a 95% success rate, let us help you recover your investment losses today. Call now 1-888-784-3315 or visit InvestmentFraudLawyers.com to schedule a free consultation and learn how our experience can help you recover your investment losses. No recovery, no fee.
Investors Recovering Losses with FINRA Arbitration
FINRA arbitration has become a popular avenue for investors seeking to recover losses from brokers and investment advisors. This is due to several reasons:
Efficiency: Compared to traditional court proceedings, FINRA arbitration is often quicker, with most cases being resolved within a year.
Cost-effectiveness: Arbitration can be less costly than court litigation, making it a more accessible option for many investors.
Flexibility: Arbitration proceedings are less formal and more flexible than court trials, allowing for a more comfortable environment for the parties involved.
Finality: Arbitration decisions are final and binding, providing certainty to the parties once the decision is made.
However, investors should also be aware of potential downsides. For instance, the finality of arbitration decisions also means that there is generally no right to appeal. Therefore, it's crucial to have experienced legal representation to ensure the best possible outcome.
Ensuring a Fluent Process
While FINRA arbitration can be an effective means to recover losses, it is not without its complexities. Ensuring a fluent process requires understanding the arbitration procedures, gathering all necessary evidence, and effectively presenting the case. This is where the role of experienced legal counsel becomes crucial.
In cases like the dispute involving Michael McKnight and MML Investors Services, LLC, investors can benefit greatly from the guidance of legal professionals who are well-versed in FINRA arbitration. With their help, investors stand a better chance of recovering their losses and finding a resolution to their disputes.