Recently, a pending customer dispute has been filed against Lincoln Financial Advisors Corporation and its advisor, Michael McFeeley. The claimant alleges that McFeeley recommended an unsuitable Oil & Gas investment, leading to a loss of $250,000. The allegations in this arbitration are almost exclusively against Lincoln Financial Advisors and its due diligence.
Details of the Dispute
The claimant, a sophisticated investor, argues that he was not fully aware of the risks associated with the investment. He insists that all risks were not discussed and disclosed appropriately. However, McFeeley refutes this, stating, "The client is a sophisticated investor who understood the risks of this investment- all of which were discussed and disclosed."
McFeeley further argues that the transaction represented a small percentage of the claimant's assets and was entirely appropriate and suitable. He also invested personally in this investment and experienced the same unexpected and unwelcome outcome. The advisor's statement further reads, "The client is still a client, is a great person, and the fact that he continues to work with me shows the importance of the diversification I recommended and our holistic planning in general."
Despite the dispute, McFeeley acknowledges that the plan sponsor communication was not good as the investment unraveled and he understands why the client is upset with them.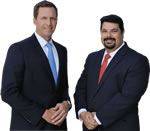 AD - Recover your investment losses! Haselkorn & Thibaut, P.A. is a national law firm that specializes in fighting ONLY on behalf of investors. With a 95% success rate, let us help you recover your investment losses today. Call now 1-888-784-3315 or visit InvestmentFraudLawyers.com to schedule a free consultation and learn how our experience can help you recover your investment losses. No recovery, no fee.
Recovering Losses with FINRA Arbitration
Investors who have suffered losses due to unsuitable investments or other forms of misconduct can often recover their losses through FINRA arbitration. Here's how:
File a Claim: The process begins when an investor files a statement of claim with FINRA, detailing the nature of the dispute, the parties involved, and the type of relief requested.
Selection of Arbitrators: Once the claim is filed, parties select arbitrators from a list provided by FINRA.
Discovery and Hearing: The parties exchange documents and information in the discovery phase, followed by a hearing where both sides present their cases.
Award: After the hearing, the arbitrators deliberate and issue an award. This award is final and binding, with very limited rights of appeal.
Through this process, investors can often recover some or all of their losses caused by financial advisor misconduct. It's important to remember that every case is unique, and the outcome can depend on a variety of factors.
Final Thoughts
Investors should always be aware of the risks associated with their investments. Transparency and open communication between advisors and clients are key to managing these risks. In cases where disputes arise, mechanisms like FINRA arbitration are available to help investors recover their losses.
As for the case of Lincoln Financial Advisors Corporation and Michael McFeeley, the outcome remains to be seen.