On July 5, 2023, a significant customer dispute emerged in the financial sector, involving Jose Candelario Padilla and Nationwide Planning Associates, Inc. The allegations were severe, accusing the broker and the company of various acts of misconduct, which have raised serious concerns among investors and the wider financial community.
Details of the Dispute
The client's allegations against Jose Candelario Padilla and Nationwide Planning Associates, Inc are extensive and serious. They include:
Misrepresentations and omissions
Breach of fiduciary duty
Breach of contract
Unsuitable investment recommendations
Failure to act in the "best interest" of the claimants
Failure to supervise
Fraud and constructive fraud
Negligence and gross negligence
The claimants are seeking damages of $500,000 for the alleged misconduct. The case number is 23-02055N1010N and it involves equity listed (common & preferred stock) penny stock.
Jose Candelario Padilla's Professional Background
Jose Candelario Padilla is a well-known figure in the financial industry. He has worked with Nationwide Planning Associates Inc. since September 30, 2016. In addition, he has been associated with NPA Asset Management, LLC since February 20, 2018. Both companies are recognized for their expertise in broker and investment advisory services.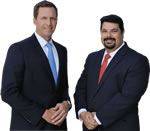 AD - Recover your investment losses! Haselkorn & Thibaut, P.A. is a national law firm that specializes in fighting ONLY on behalf of investors. With a 95% success rate, let us help you recover your investment losses today. Call now 1-888-784-3315 or visit InvestmentFraudLawyers.com to schedule a free consultation and learn how our experience can help you recover your investment losses. No recovery, no fee.
Investors Recovering Losses with Finra Arbitration
For investors who have suffered losses due to the alleged misconduct of a broker or financial advisor, Finra arbitration offers a pathway to recovering their losses. The Financial Industry Regulatory Authority (FINRA) provides a platform for dispute resolution between investors and brokers or brokerage firms.
FINRA arbitration is often faster and less expensive than traditional litigation, making it a preferred option for many investors seeking to recover their losses. The process involves a panel of arbitrators who review the evidence and make a binding decision on the case.
Investors who believe they have been victims of broker misconduct or investment fraud should consider FINRA arbitration as a viable option for seeking compensation. It is advisable to consult with a knowledgeable and experienced attorney who specializes in securities arbitration to guide you through the process and maximize your chances of recovery.
As the case against Jose Candelario Padilla and Nationwide Planning Associates, Inc unfolds, it serves as a reminder of the importance of investor vigilance and the value of dispute resolution mechanisms like FINRA arbitration. It underscores the need for transparency, accountability, and integrity in the financial industry, and the crucial role of regulatory bodies in maintaining investor confidence.