In a recent development, a customer has lodged a dispute against Andrew Polis, a financial advisor at Wells Fargo Advisors, LLC. The customer alleges that Polis invested his money in Certificates of Deposit (CDs) with a longer term than was initially instructed. The dispute, which spans from July 13, 2020, to July 18, 2023, is currently pending and under review.
Customer Dispute Details
According to the customer, Polis, who is also a broker and investment advisor at Wells Fargo Clearing Services, LLC, did not follow the investment instructions provided. Instead, he placed the customer's funds in CDs that were longer term than the customer had initially specified. This has led to a significant inconvenience for the customer and has raised questions about Polis's professional conduct.
It's worth noting that Polis has been with Wells Fargo Clearing Services, LLC since July 1, 2003, and has also been serving as a broker since August 28, 2007. The dispute is recorded under the BrokerCheck number CDN1010N.
Recovering Losses with FINRA Arbitration
For investors who find themselves in a similar situation, the Financial Industry Regulatory Authority (FINRA) offers a platform for dispute resolution. FINRA arbitration is a faster, simpler, and less formal process than litigation. It provides an avenue for investors to recover losses that may have resulted from broker misconduct or investment fraud.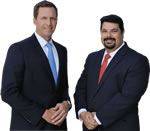 AD - Recover your investment losses! Haselkorn & Thibaut, P.A. is a national law firm that specializes in fighting ONLY on behalf of investors. With a 95% success rate, let us help you recover your investment losses today. Call now 1-888-784-3315 or visit InvestmentFraudLawyers.com to schedule a free consultation and learn how our experience can help you recover your investment losses. No recovery, no fee.
Speedy Resolution: Unlike court proceedings, which can take several years, FINRA arbitration often results in a resolution within 12 to 18 months.
Cost-Efficient: The arbitration process is generally less expensive than litigation, as it avoids many court fees and lengthy discovery processes.
Expert Panels: The arbitration panel consists of individuals with expertise in securities and investment disputes, ensuring a fair and informed decision.
Investors who believe they have been wronged by their brokers or advisors should consider pursuing a claim through FINRA arbitration. It is advisable to consult with an attorney experienced in securities arbitration to understand the best course of action.
Professional Conduct in the Spotlight
The dispute against Polis underscores the importance of transparency and adherence to clients' instructions in the financial advisory sector. As the case is still pending, it remains to be seen how it will unfold and what implications it may have for Polis and Wells Fargo Advisors, LLC.
However, it serves as a reminder for investors to remain vigilant about where and how their money is being invested. It also emphasizes the value of having recourse mechanisms like FINRA arbitration in place to protect investors' interests and recover losses in case of disputes.