Deutsche Bank has agreed to pay $21.9 million to settle a lawsuit regarding mismanagement of employee 401 (k) funds. The suit alleged that the investment bank added proprietary funds to the company 401 (k) plan.
The settlement, when okayed by the court, will be among the most massive for financial services companies facing 401 9k) lawsuits. Other investment firms to have paid up significant sums in similar litigations include Allianz ($12 million), Citigroup Inc. ($6.9 million), TIAA ($5 million), and New York Life Insurance Co. ($3 million).
Last week US shareholders filed claims in New York with the goal to take seventy plus Deutsche Bank and Bayer board members to court in 2 civil lawsuits seeking damages for their alleged personal responsibility in allowing corporate misconduct.
Listed among the named defendants in the lawsuits are Deutsche and Bayer's respective chief executives Christian Sewing and Werner Baumann, and their chairmen Paul Achleitner and Werner Wenning.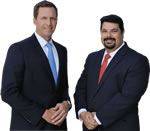 AD - Recover your investment losses! Haselkorn & Thibaut, P.A. is a national law firm that specializes in fighting ONLY on behalf of investors. With a 95% success rate, let us help you recover your investment losses today. Call now 1 888-628-5590 or visit InvestmentFraudLawyers.com to schedule a free consultation and learn how our experience can help you recover your investment losses. No recovery, no fee.
Firms, including American Airlines, Capital Group, Wells Fargo & Co., and Putnam Investments, have successfully sued investment firms for mismanagement of 401(k) funds.
The two parties in this particular case were Deutsche Bank and Moreno et al. The case, filed in 2015, had plaintiffs asserting that the investment bank made illegal profits from the retirement savings of its employees by adding high-cost funds to their portfolios. Deutsche Bank and its affiliates managed these funds.
The Deutsche Bank plan had around $3 billion in assets. Nearly 35,000 people will be compensated as a part of the settlement. The settlement, which was reached at the U.S. District Court for the Southern District of New York, also includes non-monetary relief. This includes the presence of a third-party fiduciary which will handle the bank's proprietary investments. It will also decide on the replacement of mutual funds by separate accounts or collective trust funds.