On July 12, 2023, a significant financial dispute arose involving Dean Nowak and the Newbridge Securities Corporation. The case, filed under the reference 23-01958N11N, revolves around allegations of breach of fiduciary duty, negligence, and failure to supervise, with the claim amounting to $35,000.00.
Case Background
The dispute implicates Dean Nowak, a broker formerly associated with Newbridge Securities Corporation from August 22, 2019, to September 23, 2022. Prior to his tenure at Newbridge, Nowak was affiliated with Summit Financial Group Inc. from May 8, 2003, to July 16, 2010. The claim involves alternative investments, specifically GWG, and is currently pending.
Investor Concerns
Investors are understandably concerned about the allegations against Nowak and Newbridge. Breach of fiduciary duty, negligence, and failure to supervise are serious charges that can result in significant financial losses for investors. These charges suggest that the broker and the firm did not act in the best interest of their clients, potentially leading to unsuitable investments and financial harm.
Recovering Losses with FINRA Arbitration
Fortunately, investors who have suffered financial losses due to broker misconduct have a recourse: the Financial Industry Regulatory Authority (FINRA) arbitration. This process allows investors to seek restitution for their losses.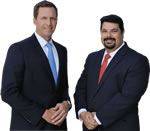 AD - Recover your investment losses! Haselkorn & Thibaut, P.A. is a national law firm that specializes in fighting ONLY on behalf of investors. With a 95% success rate, let us help you recover your investment losses today. Call now 1-888-784-3315 or visit InvestmentFraudLawyers.com to schedule a free consultation and learn how our experience can help you recover your investment losses. No recovery, no fee.
FINRA Arbitration: This is a streamlined, less formal process than court litigation. It involves a panel of arbitrators who hear the case and make a decision. The decision is final and binding.
Recovery of Losses: If the arbitrators rule in favor of the investor, the broker and the firm may be ordered to pay damages. These can include the initial investment, lost profits, and in some cases, legal fees.
Dean Nowak and the Newbridge Securities Corporation are yet to respond to the allegations. However, investors should be aware of their rights and the steps they can take to recover their losses.
Investor Guidance
Investors are encouraged to regularly check their broker's records via BrokerCheck, a free tool provided by FINRA. This tool allows investors to research the professional backgrounds of brokers and brokerage firms, as well as investment advisor firms and advisors.
Investors who believe they have been harmed by a broker's or firm's misconduct should consider consulting with an attorney experienced in securities arbitration. They can guide investors through the process and help them understand their rights and options.
In conclusion, it's crucial for investors to stay informed and proactive in managing their investments. By doing so, they can protect their financial interests and take timely action if they suspect any misconduct.