On July 7, 2023, a pending customer dispute was filed against Stephen Lawler and his affiliated firms, Investacorp, Inc. and CETERA ADVISORS LLC. The claimant alleges that the alternative product recommendations provided by Lawler were not suitable and that full disclosures were not made to her, in violation of industry standards.
Details of the Dispute
The claimant, whose identity remains confidential due to FINRA rules, has lodged a complaint with case number 23-01920. The dispute involves direct investment-DPP & LP interests real estate security and real estate security. The claimant asserts that the investment advice given was not in her best interests and that she was not fully informed about the potential risks and returns of the recommended products.
Stephen Lawler is currently associated with CETERA INVESTMENT ADVISERS LLC (CRD 105644) and has been with the firm since November 12, 2020. Prior to this, he was associated with Investacorp, Inc. Lawler's BrokerCheck record shows that he is both a broker and an investment advisor.
Investors Recovery Through FINRA Arbitration
Investors who believe they have been misled or received unsuitable advice from their brokers or investment advisors have the right to seek recovery through the Financial Industry Regulatory Authority (FINRA) arbitration process. This process is often quicker and less costly than traditional litigation, making it a preferred choice for many investors.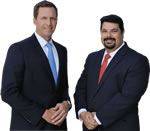 AD - Recover your investment losses! Haselkorn & Thibaut, P.A. is a national law firm that specializes in fighting ONLY on behalf of investors. With a 95% success rate, let us help you recover your investment losses today. Call now 1-888-784-3315 or visit InvestmentFraudLawyers.com to schedule a free consultation and learn how our experience can help you recover your investment losses. No recovery, no fee.
FINRA arbitration is a streamlined dispute resolution process where a neutral third party (the arbitrator) reviews the facts and decides the outcome.
Arbitration decisions are final and binding, with very limited rights of appeal.
Investors can claim for losses and damages caused by broker misconduct, including unsuitable investment advice, misrepresentation, and failure to disclose material facts.
Investors should consult with an experienced securities arbitration attorney to understand their rights and the potential for recovery.
Protecting Investor Interests
Investors are encouraged to regularly review their investment portfolios and the advice they receive from their brokers or advisors. It is essential to understand the risks and potential returns associated with each investment. If an investor feels that they have been misled or provided with unsuitable advice, they should report this to their broker's firm and consider seeking legal advice.
As the case of Stephen Lawler demonstrates, brokers and investment advisors are not infallible. They have a duty to act in their client's best interests and to fully disclose all relevant information. When they fail in this duty, investors have the right to seek compensation through the FINRA arbitration process.