Comrit Investments, a Tel Aviv based investment company, has officially offered to buy up to 9 million shares of CNL Healthcare Properties for $4.66.  CNL Healthcare is a non-traded real estate investment trust  (REIT).  The tender offer expires on September 18th and is for approximately 5% of the outstanding stock.  Shares of CNL REIT initially sold for $10 which is over a 50% loss!
CNL Healthcare Properties raised over $1.7 billion closed its offering in September 2015.  The company's multi-billion dollar portfolio consists of interests in 74 properties of which 71 are senior housing.
Unlike publically trading REITs, CNL investors must rely on the sponsor's appraised value and secondary markets to find prices.  Thus the offer is a huge shock to investors.
Recently FINRA has ruled against financial advisors that sold non-traded REITS to investors and several lawsuits have been filed against financial advisors that sold these types of investments to retail investors. The reason for the lawsuits is the lack of liquidity, price transparency, risk, and sales practices of financial advisors selling non-traded REITS.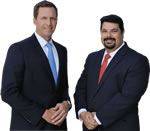 AD - Recover your investment losses! Haselkorn & Thibaut, P.A. is a national law firm that specializes in fighting ONLY on behalf of investors. With a 95% success rate, let us help you recover your investment losses today. Call now 1 888-628-5590 or visit InvestmentFraudLawyers.com to schedule a free consultation and learn how our experience can help you recover your investment losses. No recovery, no fee.
Investors should always consult a third party such as investment fraud lawyer or CPA if they ever wonder what an investment product is.  Non-traded investments like CNL REIT are very complex and not ideal for conservative investors.  Generally speaking, these types of investments are supposed to be sold to only accredited investors that understand the risk.