In a recent development, a customer dispute has been registered against Colin Kelty, a representative of Cetera Investment Services LLC and Cetera Investment Advisers LLC. The claimant alleges that Kelty failed to liquidate certain securities upon transfer, leading to a significant financial loss of $240,000. This case, registered under 23-01865N1010N, has once again brought the spotlight on the importance of investor protection and the role of the Financial Industry Regulatory Authority (FINRA) in resolving such disputes.
Understanding the Dispute
The claimant alleges that Colin Kelty, who has been associated with Cetera Investment Services since December 6, 2011, and Cetera Investment Advisers since January 21, 2014, failed to liquidate certain securities upon their transfer. The securities in question are equity listed, including common and preferred stock. The alleged failure on Kelty's part has resulted in a considerable financial loss for the claimant, amounting to $240,000.
FINRA Arbitration: A Path to Recovering Losses
FINRA arbitration is a streamlined, less formal process compared to litigation and can be an effective way for investors to recover losses. The process involves the following steps:
Submission of Claim: The investor submits a statement of claim outlining the dispute, the parties involved, and the remedy sought.
Panel Selection: A panel of one or three arbitrators is selected to hear the case.
Discovery Process: Both parties exchange documents and information related to the case.
Hearing: The panel conducts a hearing where both parties present their case, including evidence and witnesses.
Decision: The panel makes a decision, which is final and binding.
Through FINRA arbitration, investors who have suffered losses due to the negligence or misconduct of their broker or investment advisor can seek and often recover their losses. It is essential, however, to engage an experienced securities arbitration lawyer to navigate this process effectively.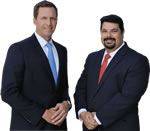 AD - Recover your investment losses! Haselkorn & Thibaut, P.A. is a national law firm that specializes in fighting ONLY on behalf of investors. With a 95% success rate, let us help you recover your investment losses today. Call now 1-888-784-3315 or visit InvestmentFraudLawyers.com to schedule a free consultation and learn how our experience can help you recover your investment losses. No recovery, no fee.
Protecting Investor Interests
Instances like the current dispute involving Colin Kelty and Cetera Investment Services underscore the importance of investor protection. Investors must be vigilant about their investments and the conduct of their brokers or advisors. Regularly reviewing account statements, understanding the risks associated with investments, and promptly reporting any irregularities are some proactive steps investors can take.
Furthermore, organizations like FINRA play a crucial role in ensuring investor protection. Through its BrokerCheck service, investors can research the professional backgrounds of brokers and brokerage firms, aiding in informed decision-making. In case of disputes, FINRA provides a robust arbitration process to help investors recover their losses.
Investor protection is a collective responsibility involving investors, brokers, and regulatory bodies. By staying informed and vigilant, investors can significantly mitigate their risk and ensure their investment journey is a smooth one.