A recent customer dispute has put Clifton Smith, an advisor affiliated with AMERIPRISE FINANCIAL SERVICES, LLC, under scrutiny. The client has alleged that Smith purchased multiple unsuitable variable annuity contracts on their behalf, leading to a loss of approximately $73,350.80. The dispute is currently pending and is expected to be resolved through the Financial Industry Regulatory Authority (FINRA) arbitration process.
Unsuitable Variable Annuity Contracts
In the financial industry, the suitability of an investment product is of paramount importance. It refers to the appropriateness of the product in relation to the investor's financial situation, risk tolerance, and investment objectives. In this case, the client alleges that Clifton Smith failed to consider these factors when purchasing variable annuity contracts for them.
Variable annuity contracts are complex financial products that combine elements of insurance and investment. They can provide a steady income stream in retirement but also carry significant risks and costs. They may not be suitable for all investors, particularly those with a low risk tolerance or a short investment horizon.
Role of AMERIPRISE FINANCIAL SERVICES, LLC
AMERIPRISE FINANCIAL SERVICES, LLC, a broker-dealer registered with CRD 6363, has been associated with Clifton Smith since December 6, 2019. As a registered firm, Ameriprise has a responsibility to supervise its advisors and ensure that they comply with all applicable laws and regulations. If it is found that the firm failed to properly supervise Smith, it could be held liable for the client's losses.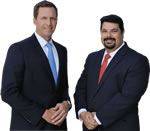 AD - Recover your investment losses! Haselkorn & Thibaut, P.A. is a national law firm that specializes in fighting ONLY on behalf of investors. With a 95% success rate, let us help you recover your investment losses today. Call now 1-888-784-3315 or visit InvestmentFraudLawyers.com to schedule a free consultation and learn how our experience can help you recover your investment losses. No recovery, no fee.
Clifton Smith's role: Broker and Investment Advisor
Product involved: Annuity-Variable
Dispute status: Pending
Recovering Losses with FINRA Arbitration
Investors who suffer losses due to unsuitable investments or other forms of broker misconduct may be able to recover their losses through FINRA arbitration. This is a dispute resolution process that is quicker and less formal than court litigation. It involves a panel of arbitrators who review the evidence and make a binding decision.
Investors should know that there are time limits for filing a claim with FINRA. Generally, investors have six years from the date of the event giving rise to the claim to initiate arbitration. However, the calculation of this time period can be complex and may be affected by various factors.
It is advisable for investors to consult with an attorney experienced in securities arbitration to understand their rights and options. Legal professionals can provide guidance on the arbitration process, help gather evidence, and represent the investor in the arbitration hearing.
In conclusion, this case serves as a reminder of the importance of understanding the suitability of investment products and the role of broker-dealers in supervising their advisors. Investors who have suffered losses due to unsuitable investments or other forms of broker misconduct should consider seeking legal advice to explore the possibility of recovering their losses through FINRA arbitration.