Cisco (CSCO) shares are trading at a 4% premium to a 6-month low of September 24, down from the beginning of last week. Over the past three months, the emitter's quotes have lost more than 16% in value, and analysts at Citigroup downgraded their recommendation for the shares to "neutral", lowering the target price. Cisco has signed the UK-based BT Group as the first customer for a new service to accelerate Internet video traffic. In the first round of court proceedings against Centripetal Networks, the company was ordered to pay a USD 1.9 billion fine for patent infringement. During the last week, the stock of Cisco dropped by 2.63%. S&P500 index went down by 3.04% during the same period.
Is Cisco Stock A Buy?
With the recent dip in price, many investors are wondering if Cisco stock is a good buy. The short answer is yes, Cisco stock is a good buy for a quick trade if you handle higher risk and looking to buy in the tech sector. The short term technicals are signally a BULLISH swing, but it could be very limited. Buying Cisco now
Support and Resistance
The Cisco stock is consolidating with mixed technical signals. Recent support and resistance levels are at 39.00 and 40.50, respectively. The instrument has the potential to further decline.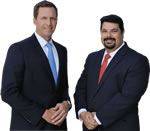 AD - Recover your investment losses! Haselkorn & Thibaut, P.A. is a national law firm that specializes in fighting ONLY on behalf of investors. With a 95% success rate, let us help you recover your investment losses today. Call now 1 888-628-5590 or visit InvestmentFraudLawyers.com to schedule a free consultation and learn how our experience can help you recover your investment losses. No recovery, no fee.
Resistance levels: 40.50, 41.50, 42.50.
Support levels: 39.00, 37.50, 34.00.
Cisco Stock 1 Day Moving Averages
Name Value Action
Exponential Moving Average (5) 39.74 Sell
Simple Moving Average (5) 39.83 Sell
Exponential Moving Average (10) 39.66 Sell
Simple Moving Average (10) 39.71 Sell
Exponential Moving Average (20) 39.69 Sell
Simple Moving Average (20) 39.21 Buy
Exponential Moving Average (30) 40.03 Sell
Simple Moving Average (30) 39.48 Sell
Exponential Moving Average (50) 40.89 Sell
Simple Moving Average (50) 40.85 Sell
Exponential Moving Average (100) 42.23 Sell
Simple Moving Average (100) 43.66 Sell
Exponential Moving Average (200) 43.64 Sell
Simple Moving Average (200) 43.44 Sell
Ichimoku Cloud Base Line (9, 26, 52, 26) 39.39 Neutral
Volume Weighted Moving Average (20) 39.13 Buy
Hull Moving Average (9) 39.87 Sell
Cisco Stock 1 Day Moving Averages Oscillators
Name Value Action
Relative Strength Index (14) 44.23 Neutral
Stochastic %K (14, 3, 3) 69.70 Neutral
Commodity Channel Index (20) 10.02 Neutral
Average Directional Index (14) 19.99 Neutral
Awesome Oscillator 0.16 Buy
Momentum (10) 0.73 Buy
MACD Level (12, 26) −0.24 Buy
Stochastic RSI Fast (3, 3, 14, 14) 75.51 Neutral
Williams Percent Range (14) −49.62 Neutral
Bull Bear Power 0.29 Neutral
Ultimate Oscillator (7, 14, 28) 44.58 Neutral