In the midst of widespread demonstrations by bank depositors in the province seeking the release of frozen funds, the Chinese Communist Party's tanks rumbled through the streets on Wednesday to intimidate Henan bank protesters.
Local media claimed that there have been reports that tanks from the Chinese Peoples Liberation Army (PLA) are on the streets defending Banks (Rizhao, Shandong Province).
According to the media, the incident is related to the Bank of China branch in Henan's declaration that customer funds are "investment items" and cannot be withdrawn.
🚨🚨🚨🚨Breaking news🚨🚨🚨🚨

Tanks are being put on the streets in China to protect the banks.

This is because the Henan branch of the Bank of China declaring that people's savings in their branch are now 'investment products' and can't be withdrawn.

🔊sound pic.twitter.com/cwTPjGz84K

— Wall Street Silver (@WallStreetSilv) July 20, 2022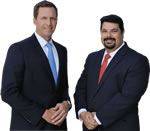 AD - Recover your investment losses! Haselkorn & Thibaut, P.A. is a national law firm that specializes in fighting ONLY on behalf of investors. With a 95% success rate, let us help you recover your investment losses today. Call now 1 888-628-5590 or visit InvestmentFraudLawyers.com to schedule a free consultation and learn how our experience can help you recover your investment losses. No recovery, no fee.
It serves as a somber reminder of the terrible Tiananmen Square massacre that occurred on June 4, 1989, when the Chinese government dispatched tanks and highly armed troops to clear Beijing's Tiananmen Square, where student demonstrators had congregated for weeks to call for democracy and greater freedoms.
The crackdown is avoided in the classroom and closely regulated in the media and online. It resulted in the deaths of hundreds, if not thousands, of unarmed demonstrators.
Despite assurances that depositors in China's Henan villages would receive their frozen funds returned in installments, the first of which was due on July 15, just a small number of depositors have received the reimbursements, raising severe doubts about the banks' reserve funds.
On July 10, more than a thousand depositors gathered in front of the People's Bank of China branch in Zhengzhou to conduct their biggest demonstration to yet.
Some bank depositors in Henan villages and towns were expected to receive their money back on July 15 in accordance with a notice from the Henan Provincial Financial Supervision Bureau.
Non-mainstream media, however, assert that only a tiny minority of depositors have really paid these payments. Additionally, there has been no mention of the reimbursement in Chinese state media.
According to non-mainstream Hong Kong media, allowing such incidents to escalate (like the Zhengzhou bank protests) demonstrates that these banks do not actually have money to spare, at least not until the problems are resolved, at a time when stability is prioritized above all else and stability is in Chinese President Xi Jinping's interest.
Land leasing provides local governments with a sizeable portion of their income, particularly when it comes to real estate developers. However, because there are so many unfinished projects, many construction companies have stopped purchasing new land, which negatively impacts local governments' revenue.
Meanwhile, Zheng Yuhuang, a professor at Beijing's Tsinghua University, claimed in a video that 2022 will be a challenging year for China. According to Zheng, 4,60,000 businesses will close in China in the first half of the year, 3.1 million industrial and commercial households will be written off, enterprise liquidation will increase by 23% year over year, 10.76 million college graduates will enter the workforce under heavy employment pressure, and 80 million young people will be unemployed.
According to media reports, the delay in addressing the suspension of loan repayment by homebuyers is due to the fact that, aside from senior officials directly in charge of urban development and real estate, nearly every successful real estate developer is a member of a powerful family within the Chinese Communist Party (CPC) elite, such as Xu Jiayin of Evergrande (one of China's largest property developers), and Zeng Qinghong of Zeng Qinghong.
In order to get their development approved, regular real estate developers must pay government representatives at all levels. The CPC's top officials may have to turn the knife de facto inwards if they want to look into the corruption in unfinished structures and real estate.
White-clad men, who are reportedly members of the Chinese People's Armed Police Force, dispersed protests in front of the Zhengzhou branch of the People's Bank of China (PBoC) during the widespread bank depositor protests in Henan province demanding the release of frozen funds, according to local media.
Numerous protests by hundreds of depositors were held in Zhengzhou, the Henan provincial capital, but the Chinese government disregarded their requests. (ANI)