Two residents of Washington who ran a futures scam solicited over $11 million from investors and used their association as leverage for the scam.
Laurence Hong (aka Sung Hong) and his wife Grace Hong (aka Hyun Joo Hong) presented themselves as veteran brokers with a history of performance in order to encourage the financiers for their hedge fund known as Pishon Holdings. They also supplied their asset management assistance as brokers via individually managed accounts.
Sung, 47, and Hyun Joo, 42, apart from setting up their bogus hedge fund also mislead investors regarding the returns they could get on past investments and about their certificates and qualifications to entice credulous investors. The fraud focused on religious congregations.
Sung Hong, as per the court records, continued coning investors even after serving three years in federal jail due to previous investment fraud. Moreover, in a parallel lawsuit, the CFTC said the couple admitted their crimes, which includes wire fraud and money laundering. Within this much more massive scam, they confessed impersonating to be an investment advisor and deceiving customers from almost $13 million.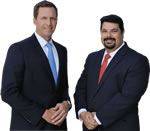 AD - Recover your investment losses! Haselkorn & Thibaut, P.A. is a national law firm that specializes in fighting ONLY on behalf of investors. With a 95% success rate, let us help you recover your investment losses today. Call now 1 888-628-5590 or visit InvestmentFraudLawyers.com to schedule a free consultation and learn how our experience can help you recover your investment losses. No recovery, no fee.
The bureau stated that Sung Hong and his wife were convicted a jail term of 180 months and 72 months respectively.
The CFTC also reported that the couple used their religion to get members of the church to believe them and encouraged them to invest. A church spent $1 million and lost $300,000 in one trade. Still, regardless of the steep declines, the Hongs took away nearly $150,000 in the church's accounts as broker fees.
The Investigation divulged that the pair used the financier capital for their lavish lifestyle, which entailed luxury vehicles like Lamborghini, BMW, and a 45-foot yacht.
However, the watchdog advised people that compensation orders might not end in the recovery of their lost money as the offenders might not have enough resources or funds.