Centaurus Financial, Inc., a California-based independent broker-dealer, has faced multiple fines by the Financial Industry Regulatory Authority (FINRA) over the years for various violations related to customer protection and oversight failures.
In 2009, FINRA fined Centaurus Financial $175,000 for failing to protect confidential customer information. The firm's improper configuration of its firewall and ineffective user name and password system on its computer facsimile server led to this violation. In addition to the fine, Centaurus was ordered to provide notifications to affected customers and their brokers and offer these customers free credit monitoring services.
More recently, in 2023, Centaurus faced another fine from FINRA. The firm agreed to a censure, to pay a $50,000 fine and restitution of $388,962.13. This fine resulted from a settlement involving the firm and its former Florida-based registrant, Donnie Ingram, who allegedly steered clients towards unit investment trusts with higher fees when more cost-effective options were available. Ingram was also fined and suspended for his actions.
A recent settlement involving Centaurus Financial, a California-based firm with around $2.7 billion in managed assets, and its former Florida-based registrant Donnie Ingram, brings closure to complaints filed in September last year. The Financial Industry Regulatory Authority (FINRA) alleged that Ingram steered clients towards a unit investment trust (UIT) with higher fees when more cost-effective options were available, resulting in over $300,000 in unnecessary expenses for clients. The complaints also claimed that Centaurus failed to adequately supervise Ingram.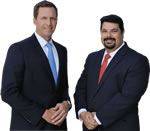 AD - Recover your investment losses! Haselkorn & Thibaut, P.A. is a national law firm that specializes in fighting ONLY on behalf of investors. With a 95% success rate, let us help you recover your investment losses today. Call now 1 888-628-5590 or visit InvestmentFraudLawyers.com to schedule a free consultation and learn how our experience can help you recover your investment losses. No recovery, no fee.
Ingram has a long history in the financial industry, starting in the mid-1990s and working at various firms before joining Centaurus Financial in 2016. He operated a Winter Haven, Florida, Centaurus branch and founded his own advisory firm, Ingram Advisory, in 1999. Most of Ingram's Centaurus clients also had accounts with his advisory firm, holding their securities solely at Centaurus.
According to the settlement, between September 2016 and September 2018, Ingram recommended 81 customer accounts purchase 595 "standard" version UITs, resulting in higher sales charges for clients. Had he recommended fee-based UITs instead, clients would have saved on these expenses.
Ingram also advised clients to invest in real estate investment trusts and other offerings through Centaurus rather than his advisory firm, enabling him and Centaurus to share in the selling commissions without providing additional benefits to clients.
FINRA accused Centaurus of oversight failures, claiming that the chief compliance officer (CCO) and branch manager, who was unnamed in the complaint, did not conduct suitability reviews of Ingram's transactions. Centaurus' supervisory procedures required additional reviews by a trading principal or regional compliance supervisor, but this never occurred.
Ingram voluntarily resigned from Centaurus in 2020. The settlement stipulates that Centaurus will pay a $50,000 fine and accept a censure, while Ingram will serve a six-month suspension and pay a $15,000 fine, although he is not currently registered with any firms. Both parties have agreed to make restitution to affected clients.
Centaurus has faced regulatory issues in the past, including failing to disclose conflicts to clients investing in specific mutual fund share classes. The firm settled SEC charges in 2021, agreeing to pay $1.2 million and distribute funds to impacted clients.
Free AlphaBetaStock's Cheat Sheet (No CC)!
+ Bonus Dividend Stock Picks