From an early age, I have always been enamored with robots. One of the leading robotic companies is Boston Dynamics (BD) that is making huge strides in the growing industry.  So I wondered how to invest in Boston Dynamics stock.
The short answer is that you can't directly invest in Boston Dynamics stock.  It is currently controlled by Hyundai Motor Company GDR (OTCMKTS: HYMTF) which bought it from SoftBank Group Corp – ADR (OTCMKTS: SFTBY) officially in June of 2021.
The Hyundai Motor Group, in December 2020, announced its acquisition of a controlling stake in privately held Boston Dynamics (BD). Thus far BD had been fully owned by the Softbank Group.
Based in Waltham, Mass., BD builds robots that have "advanced mobility, dexterity, and intelligence." In other words, robots that are mobile, have legs to move on, and can be deployed in both a manufacturing setting as well as the natural world.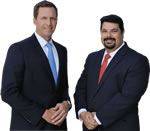 AD - Recover your investment losses! Haselkorn & Thibaut, P.A. is a national law firm that specializes in fighting ONLY on behalf of investors. With a 95% success rate, let us help you recover your investment losses today. Call now 1 888-628-5590 or visit InvestmentFraudLawyers.com to schedule a free consultation and learn how our experience can help you recover your investment losses. No recovery, no fee.
It was founded in 1992, reportedly as a Massachusetts Institute of Technology (MIT) spinoff. Marc Raibert, currently the president, was a co-founder of the company. Along with colleagues, he was able to develop robots that could be maneuvered like animals. Mark McElwee is the senior robotics engineer of BD.
Investing in Boston Dynamics
Based on the recent deal, BD has a valuation of $1.1 billion. No plans for an IPO have been disclosed, but investors can invest in Hyundai Motor Company GDR (OTCMKTS: HYMTF).
While these announcements open up opportunities for taking positions in the stock, being a privately held company, its shares are not available on the popular apps that give access to shares traded on exchanges like NASDAQ and NYSE to individual investors.
Individual investors may also be able to access pre-IPO shares of companies that are privately held is through platforms like EquityZen and SharesPost. Bear in mind, however, that these trades may not be as straightforward as the ones for stocks listed on NYSE and NASDAQ.
Can I buy Boston Dynamics stock? Boston Dynamics stock IPO Rumor
It's likely an initial public offering will be in 5 years or less and an IPO is expected to be around $35 a share. Investors may invest indirectly by buying Hyundai Motor Company GDR (OTCMKTS: HYMTF). Boston Dynamics may help revolutionize manufacturing to create the 4th industrial revolution.
Boston Dynamics History
Boston Dynamics' goal is to create robotics with more advanced mobility intelligence. The key to being successful is the trickle-down of rocky trails, steps, and catwalk doors or narrow passageways. As someone in a manufacturing plant, this robot could increase the competition and increase safety rules.
The environment can't be adapted to the machine therefore the machine must become capable to respond in a given environment and able to adapt itself to the environment. The website of the brand contains useful information about products and services. For more information about Boston Dynamics click here.
Products of Boston Dynamics
BD robots have earned a name for their stability and balance, enabling them to "boldly go where no robot has been before." In the company's words, "These unique designs enable our robots to conquer terrains inaccessible to others, and perform automated tasks in unstructured environments."
Its industrial and commercial use robot, named 'Spot,' weighing 65 pounds, is its main product. DB is understood to be exploring the possibility of a consumer version of Spot by 2022. Leveraging the "athletic intelligence' with which it has been designed, Spot can walk, find its way around obstacles, climb stairs and follow designated routes autonomously.
BD also makes a robot, aptly named 'Pick,' for warehouse box detection.
A third robot, already named 'Handle,' is in the works. When ready, its function will be to move packages around in a warehouse. This one is expected to be available, like the consumer version of Spot, in 2022.
Healthcare Robotics Applications
KASPARI is a child-size robot intended to help parents provide support for their child with autism. Xenex is a robotic cleaning robot that is capable of sterilizing hospitals under low light. It is currently one of three publicly traded companies that make the technology safer and smarter for healthcare. Other companies include KASpar, Xenex use artificial intelligence to build a safer and intelligent healthcare system. For more details please refer to [link].
Military Robotics Applications
Robots have changed the nature of combat in a variety of ways. It refocuses its next wave of battlefield technology and its future defense contracting efforts on external contractors. This is a list of three company names that are on the frontline of military robotics. As well as deploying AI-driven AI systems DoD is relying heavily with outside businesses in order to develop next-generation machines.
Industrial/Consumer Robotics Applications
The use of robotics as an artificial intelligence tool is emerging among the consumer and industrial sector. Here are four publicly traded companies developing robots as part of their business practices or introducing them. Robot tics have all been used for a number – from quickly sending packages to exploring ships for unheated oil deposits to ex.
Boston Dynamics is a legit company.
Boston Dynamics was formed as a spin-off of the Massachusetts Institute of Technology. Marc Raibert founded the first robot that had animal-like maneuverability. Its primary focus is legged robots for superior utility in both the natural as the manufactured world. These are said to exhibit superior mobility dexterity and intelligence and the firm is. Boston Dynamics develops mobile robots for several applications including robotics that can use t.
Boston Dynamics stock price
In June and September 2018, it gave Boston Dynamics the opportunity for the second loan to the firm with an overall total of $37m. On January 7. 2019 the loan, which carried interest of 2.4% was transferred back to two underlying shares of Boston Dynamics.
The firm said in 2017 it had acquired Boston Dynamics for $100 million from Google's parent company. A reasonable start-up could average $35. This would be near Facebook, Uber, and Lyft and this could even help it attract retail capital flows. It'd be.
Boston Dynamics' robots offer balance and stability.
Spot from Massachusetts' commercial and industrial segment is meant for industrial and commercial use. Spot weighs 65 pounds. The company has said it looks at an idea for a consumer application that could be released by 2022.
Spot is designed to climb stairs or walk or bypass obstacles and automatically and autonomously follow prescribed paths. A warehouse robot also being developed named Handle is in development and is slated to reach commercial production in 2022 according to the companies site. The robot will move items in a warehouse setting.
Smart Industrial
Smart Industry refers de facto to IO 4.0 industrial transformation to the fourth industrial Revolution into which intelligent production fits within. Deere Investments and Caterpillar invest heavily in the Smart Industrial Business Model.
The objective should be a collection as much value as possible. This could enhance profitability/margins and the best possible customer service (superior products and cost-saving). IScoop describes in a vivid way that makes everyday people understand why the words 'smart manufacturing' and 'smart technology' is the talk of the town. This is especially due to the increasing automation.
Business Dynamics – Future as a part of Hyundai
It is understood that Hyundai will continue to focus on Spot, Handle and Atlas, in the near future. Michael Patrick Perry, vice president of business development at BD, is excited by the vision that Hyundai has for unmanned aerial systems and autonomous driving, which "fits very neatly into the connected vision of robotics."
Robots replacing traditional labor
According to 88% of people surveyed they expect to see a growth in automation and robotic. The need for automation technology is important for automotive players even more than other sectors. The driver behind its implementation is its cost. It requires a prominent return to industrial powers in the face of this risky activity.
Investment in the industrial sector was primarily driven by the objective to reduce production cost. The investment would provide for greater flexibility and improved robot capacities according to McKinsey. Automotive manufacturing firms want to increase flexibility in the manufacturing processes as well as improved safety for employees from technology adoption.