Bob Brinker is known for "MoneyTalk," a nationally syndicated radio business talk show focused on money, the economy, tax laws, and other investment topics. Unfortunately, it ended in 2018, However, He continues to publish his investment newsletter Marketimer. Brinker has been writing on the pros and cons of stocks, bonds, and many other investment topics for 25 years.
I have a lot of respect for Bob Brinker because he is not the typical "radio or tv host" that peddles products or services.  His advice and background are exemplary.
Who is Bob Brinker?
Robert John Brinker, Bob Brinker, was born in Philadelphia, is an American financial advisor and radio host. He graduated from La Salle University with a B.A. in economics and then a master's degree in1 966 in communication and finance at Temple University and also became a news anchor for a radio station the same year.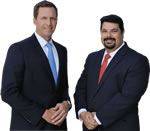 AD - Recover your investment losses! Haselkorn & Thibaut, P.A. is a national law firm that specializes in fighting ONLY on behalf of investors. With a 95% success rate, let us help you recover your investment losses today. Call now 1 888-628-5590 or visit InvestmentFraudLawyers.com to schedule a free consultation and learn how our experience can help you recover your investment losses. No recovery, no fee.
In 1970, Brinker started his financial career at Provident National Bank as a portfolio manager.  He then became an investment officer at New Jersey National Bank in 1973.  Brinker became a VP with the Bank of New York from 1974 to 1981.  then he was the US CIO with the London firm  Guardian Royal Exchange Assurance.
He previously had a show on local New York radio on WMCA. Prior to that Brinker hosted talk radio programs on WCAU (now WPHT) and WWDB in Philadelphia. From 1986 to 2018, Brinker hosted the syndicated financial radio show Moneytalk.
What is the Marketimer?
Brinker started his Marketimer newsletter in December 2010. He has been writing about stocks and bonds since 1988. The newsletter covers trends in investments including stocks, bonds, real estate, foreign markets and precious metals.
Marketimer newsletter has been providing independent investment advice for more than 20 years. Author and former financial reporter Bob Brinker has an exceptionally high batting average with his forecast of the big market dips and corresponding rebounds.
Brinker's first Marketimer newsletter was published in December 1994, just as U.S. stocks were enjoying a strong rally off the lows of the early 1990s recession doldrums that had cut Wall Street returns by 3 percent annually below long term averages from 1946 to 1993.
The newsletter, initially monthly, became twice-monthly in February 1995. It is now published every other Friday.
Marketimer's subscribers include nearly 3,000 private clients and high net worth individuals (in one account holding more than $10 million). Brinker also has built his newsletter list to more than 250 institutional investors in publicly traded and over-the-counter shares of the U.S., foreign and emerging markets that he monitors closely.
Brinker does not provide investment advice but provides objective analysis of current market conditions and trends for portfolios managed by those who do their own investing.
What Happened To Bob Brinker?
After over three decades, Bob Brinker decided to officially close the show. Brinker said that it was time for him to "take his weekends back and enjoy Sundays with his family" Brinker also said that he wanted to enjoy his family more than he could get back to normal life on Sundays. The former radio personality was a financial guru, who was also a broadcaster in the 1980s and 1990s. He currently offers a wide range of financial advice on how to get your money with his newsletter.
Marketimer Alternative
To be upfront, I think Bob Marketimer is extremely valuable.  If you are looking for an alternative to Bob Brinker's Marketimer, you should consider the ABS Advisor Market Intelligence Report.
It is a weekly report that helps financial advisor and investors save time and outperform the market by providing professional insight and stock picks.  The report features a global macro analysis that can be read in 15 minutes.  This gives readers the ability to know what is going and driving the markets.  Meanwhile, the stock picks and insights provide opportunities for investors.