The Financial Industry Regulatory Authority (FINRA) has suspended Austin Dutton, a respondent who failed to comply with an arbitration award or settlement agreement. The suspension also extends to his failure to satisfactorily respond to a FINRA request to provide information concerning the status of compliance. The suspension took effect on July 26, 2023, as per Article VI, Section 3 of FINRA By-Laws, and FINRA Rule 9554.
Background of Austin Dutton
Austin Dutton was previously associated with AMERICAN TRUST INVESTMENT SERVICES, INC. (CRD 3001) from June 15, 2021, to January 7, 2022. Prior to that, he was with SANDLAPPER WEALTH MANAGEMENT, LLC (CRD 41534) from September 26, 2017, to May 28, 2019. Dutton's non-compliance with FINRA regulations has resulted in his suspension in all capacities, which is indefinite until the required payment is made or discharged.
Sanctions Imposed on Austin Dutton
Sanctions: Suspension
Registration Capacities Affected: All capacities
Duration: Indefinite
Duration Explanation: Continues until required payment is made or discharged.
Start Date: 7/26/2023
Investors Recovering Losses with FINRA Arbitration
Investors who have suffered losses due to the actions of brokers or advisors have the opportunity to recover their losses through FINRA arbitration. This process is often quicker and less costly than traditional litigation. The arbitration process involves a panel of arbitrators who review the evidence and make a decision. If the decision is in favor of the investor, the broker or advisor may be required to pay damages.
Investors who believe they have been wronged can file a complaint with FINRA, who will then investigate the matter. If the broker or advisor is found to be at fault, FINRA can impose sanctions, including fines, suspensions, and even expulsion from the industry.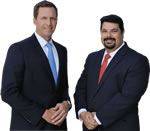 AD - Recover your investment losses! Haselkorn & Thibaut, P.A. is a national law firm that specializes in fighting ONLY on behalf of investors. With a 95% success rate, let us help you recover your investment losses today. Call now 1-888-784-3315 or visit InvestmentFraudLawyers.com to schedule a free consultation and learn how our experience can help you recover your investment losses. No recovery, no fee.
In the case of Austin Dutton, investors who suffered losses due to his non-compliance with FINRA regulations can seek to recover their losses through the FINRA arbitration process.
It is important for investors to understand their rights and the process of FINRA arbitration. Legal advice can be beneficial in navigating this process and ensuring the best possible outcome.