On the back of growing concerns about shortfalls in supply from Russia with the war in Ukraine now several days old, Palladium saw its biggest weekly gain in almost 2 years and crossed the $2,800 per ounce level, while safe-haven gold stayed on firm ground.
It was on its way to a 21.9% rise in the week, the highest since March 2020. Russia contributes 40% to the global production of Palladium, an auto-catalyst metal.
ActivTrades senior analyst Ricardo Evangelista said that "The Russian invasion of Ukraine somehow contributes to (the palladium supercycle) and reinforces it. But it's something that started with the fizzling out of the COVID lockdowns … and increase in demand for raw materials."
Managing partner at SPI Asset Management Stephen Innes said that there is a "buyer strike on virtually everything coming out of Russia. Palladium is no exception."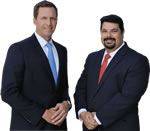 AD - Recover your investment losses! Haselkorn & Thibaut, P.A. is a national law firm that specializes in fighting ONLY on behalf of investors. With a 95% success rate, let us help you recover your investment losses today. Call now 1 888-628-5590 or visit InvestmentFraudLawyers.com to schedule a free consultation and learn how our experience can help you recover your investment losses. No recovery, no fee.
As usual, at such time, the demand for safe-haven investment gold goes up. Gold is up 3% for the week, ignoring the dollar's advance during the current period of strife, and a rate hike by the US Federal reserve that looks highly likely.
Rupert Rowling. However, Kinesis Money's market analyst noted that gold's gains have been limited by the interest rate hike, made less attractive by its lack of yield.
After rising as high as $2,970.50, a peak not touched since May 2021, spot palladium was up 6.1% to $2,943.56 per ounce as of 10:27 a.m. EST (1527 GMT).
U.S. gold futures were up 0.8% to $1,950.80 while spot gold rose 0.6% to $1,946.43 per ounce. It is set for a weekly gain in the 4th week out of the last 5.
Set for a fifth consecutive weekly gain, spot silver rose 0.1% to $25.19 per ounce. Platinum was up 0.8% to $1,088.59.
David Jones, Chief Market Strategist at Capital.com, said, "Given the continued sharp rise in commodities, inflation and interest rates are going to be a bigger issue than first thought as the year goes on."