Centaurus Financial, Inc., a prominent financial services firm, is currently embroiled in a customer dispute dating back to November 2020. The customers in question have accused April Waldman, Registered Representative from Centaurus Financial, of making an improper recommendation for a high-risk and illiquid investment totaling $40,000.
The Registered Representative at the center of the dispute, April Waldman, vehemently denies any wrongdoing and firmly asserts that the allegations are baseless and without merit. According to Waldman, the investment in question was recommended based on the customers' objectives, goals, and financial circumstances. Additionally, the recommendation was made only after a thorough review of all material documentation pertaining to the investment.
Waldman further states that the customers provided written confirmation that they received all necessary investment documentation and disclosures and fully understood the characteristics and risks associated with the recommended investment. Throughout the process, Waldman insists that the customers' best interests were prioritized and their needs carefully considered.
Centaurus Financial, Inc. stands behind Waldman and has expressed its full support for her during this dispute. The company maintains that its Registered Representative acted in accordance with industry regulations and standards, ensuring a comprehensive evaluation of the investment's suitability for the customers involved.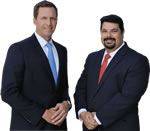 AD - Recover your investment losses! Haselkorn & Thibaut, P.A. is a national law firm that specializes in fighting ONLY on behalf of investors. With a 98% success rate, let us help you recover your investment losses today. Call now 1-888-784-3315 or visit InvestmentFraudLawyers.com to schedule a free consultation and learn how our experience can help you recover your investment losses. No recovery, no fee.
Centaurus Financial, Inc., a registered Broker-Dealer and Investment Advisor, has a track record of providing financial services to a wide range of clients. The firm specializes in offering investment solutions tailored to individual needs, with an emphasis on client satisfaction and financial security.
The current dispute has been filed with the Financial Industry Regulatory Authority (FINRA) under case number 23-00037. As the matter progresses, Waldman and Centaurus Financial, Inc. intend to defend themselves vigorously, pledging to utilize all available legal resources to clear their names.
It is worth noting that Centaurus Financial, Inc. (CRD 30833) has been registered as a Broker-Dealer and Investment Advisor since August 19, 2019, and continues to operate under the same registration. The company prides itself on adhering to stringent industry standards and maintaining a transparent and ethical approach to financial services.
While the outcome of the dispute remains uncertain, Centaurus Financial, Inc. and April Waldman are committed to upholding their professional reputations and protecting the interests of their clients. As the case unfolds, it will be closely monitored by industry professionals, clients, and investors alike.
Disclaimer: The information provided in this article is for informational purposes only and should not be considered as financial or legal advice. Readers are advised to consult a qualified professional before making investment decisions.
In conclusion, the customer dispute involving Centaurus Financial, Inc. continues to unfold, with April Waldman, the Registered Representative, firmly denying any wrongdoing. Centaurus Financial, Inc. stands by its representative and is prepared to defend itself against the allegations, emphasizing its commitment to client satisfaction and adherence to industry standards. The outcome of this dispute will undoubtedly have implications for both Centaurus Financial, Inc. and the broader financial services industry.
Free AlphaBetaStock's Cheat Sheet (No CC)!
+ Bonus Dividend Stock Picks