Dispute Over Share Transfer Leads to Estate Battle and Additional Costs
In a recent event, a customer dispute has arisen involving Allen Soulek, a broker associated with KOVACK SECURITIES INC. The client alleges that Soulek failed to transfer the full amount of shares into her deceased mother's new account in 2021 as requested due to a stock split. This failure has allegedly led to an estate battle and additional costs amounting to $72,021.78.
KOVACK SECURITIES INC, where Soulek is currently affiliated, has been registered with the Central Registration Depository (CRD 44848) since July 15, 2010. Prior to this, Soulek was associated with SCHWAN FINANCIAL ADVISORS, LLC (CRD 127313) from July 16, 2008 to the present day.
Investment Type
The disputed investment involved Equity Listed (Common & Preferred Stock) with the symbol N1010N. This type of investment is typically associated with a higher level of risk, and it is crucial for brokers like Soulek to ensure that they are acting in the best interest of their clients.
Investors Recovering Losses with Finra Arbitration
In situations like this, investors have the option to recover their losses through Finra arbitration. The Financial Industry Regulatory Authority (FINRA) operates the largest securities dispute resolution forum in the United States, and it is dedicated to resolving monetary disputes between investors, brokerage firms and their registered representatives.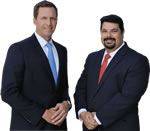 AD - Recover your investment losses! Haselkorn & Thibaut, P.A. is a national law firm that specializes in fighting ONLY on behalf of investors. With a 95% success rate, let us help you recover your investment losses today. Call now 1-888-784-3315 or visit InvestmentFraudLawyers.com to schedule a free consultation and learn how our experience can help you recover your investment losses. No recovery, no fee.
Investors can recover their losses with Finra arbitration through the following steps:
Filing a Statement of Claim: This document outlines the dispute in detail, including the parties involved, the relevant facts, and the specific remedies requested.
Selection of Arbitrators: Both parties participate in selecting the arbitrators who will hear the case. The number of arbitrators depends on the amount of the claim.
Discovery Process: Both parties exchange documents and information relevant to the dispute.
Hearing: Each party presents its case, including evidence and witness testimony. The arbitrators then deliberate and make a decision.
Award: If the arbitrators rule in favor of the investor, the brokerage firm or broker is usually required to pay damages.
Investors who believe they have been wronged by their brokers or brokerage firms should consider seeking legal advice to understand their options for recovering losses.
Conclusion
The case of the dispute involving Allen Soulek and KOVACK SECURITIES INC serves as a reminder for investors to be vigilant about their investments and to take swift action if they suspect any irregularities. With the help of Finra arbitration, investors have a viable path to recover their losses and hold brokers and brokerage firms accountable for their actions.