Recently, a customer dispute has been brought to light involving David Geake, a broker affiliated with Madison Avenue Securities, LLC and American Trust Investment Services, Inc. The dispute revolves around the alleged unsuitable recommendations of alternative investments, amounting to a whopping $60,000. This case is currently pending, and is being keenly watched by the financial community.
David Geake and His Affiliations
David Geake has been registered with Madison Avenue Securities, LLC from 09/14/2018 to 05/30/2023. He is currently associated with American Trust Investment Services Advisory, Inc. (CRD 299547) since 09/17/2019. His previous roles included being a broker and an investment advisor. His direct investment interests were in DPP & LP.
Unsuitable Recommendations of Alternative Investments
Alternative investments are typically recommended to investors who are looking to diversify their portfolio and potentially enhance returns. However, these types of investments can be risky and may not be suitable for all investors. In this case, the plaintiff alleges that Geake made unsuitable recommendations, leading to a significant financial loss. The case is currently pending with case number 23-00031N1111N. More details can be found on the FINRA BrokerCheck.
Recovering Losses with FINRA Arbitration
When investment disputes arise, one of the avenues that investors can explore for recovering losses is through the Financial Industry Regulatory Authority (FINRA) arbitration. This process involves presenting the case before an impartial arbitrator or panel of arbitrators who will review the evidence and make a decision.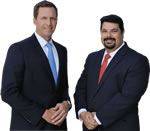 AD - Recover your investment losses! Haselkorn & Thibaut, P.A. is a national law firm that specializes in fighting ONLY on behalf of investors. With a 95% success rate, let us help you recover your investment losses today. Call now 1-888-784-3315 or visit InvestmentFraudLawyers.com to schedule a free consultation and learn how our experience can help you recover your investment losses. No recovery, no fee.
FINRA arbitration is often faster and less expensive than court litigation. It also has the advantage of being confidential. However, it's important to note that the decision made in a FINRA arbitration is final and binding, with very limited rights to appeal.
Investors who believe they have been wronged can file a claim with FINRA. The process involves submitting a statement of claim, outlining the dispute and the relief sought. The respondent then has 45 days to answer. If they fail to do so, the claimant may request a default decision.
Protecting Your Investments
Investment disputes can be stressful and costly. However, investors have rights and there are mechanisms in place to help them recover their losses. If you believe you've been a victim of unsuitable investment recommendations or other forms of broker misconduct, consider seeking legal help and explore the possibility of FINRA arbitration.
Remember, it's also important to do your due diligence before making any investment decisions. Always check the background of your investment professional on FINRA's BrokerCheck and understand the risks associated with any recommended investments.
Stay informed and protect your hard-earned money.