To say that Warren Buffett is a whizz at what he does would be an understatement. He's the most famous stock picker not only in America but worldwide.
One of his most famous stock picks that brought him his fortune was Coca-Cola. Warren Buffett owns over 400m shares of Coca Cola, giving him a lavishing 9.2% stake.
With sophisticated investors such as Mr. Warren Buffett, the wise thing for you to do would be to look up to the professional himself and gather as much knowledge and tips that surpass solely theoretical in-depth research and specialists.
Currently, the stock market is a hot mess. It's very bearish, but it may be a good time for investors like Warren Buffett to buy stocks because they are cheap.
Investing in the stock market, however, occasionally comes down to one crucial element: value. And without choosing stocks that represent their true worth, fruitful investing is out of the picture.
Free AlphaBetaStock's Cheat Sheet (No CC)!
+ Bonus Dividend Stock Picks
I'll let you in on some Warren Buffett stock picks for beginners to get you up and running for that profit.
Get ready to soak up all that investment advice! In order to make the article easier to read and use, we have included the 102 Warren Buffet Stock Picks at the end in a table.
The American Stock Market: A Brief Overview
First, we should look at the situation from a slightly wider angle. This means posing the following question:
What's the latest information on the stock market in America?
According to ABC News, the stock market experienced a significant downfall in the first quarter of 2022. The prices keep sky-rocketing, and The Federal Reserve has been on a mission to tame this down by increasing borrowing costs.
According to expert insights and predictions, at one point, the market will enter a state of "no-return," and share prices will present potential investors with a buy-low opportunity. When that happens, the situation will turn for the better, and share prices will begin to stabilize with traders jumping for stocks.
Here's a piece of advice:
Be wary of your financial cushion – evaluate your financial stability in more depth, and determine whether you'll be able to bare potential short-term losses. Also, bear in mind analyst recommendations, prepare your stock shopping lists, and focus on buying, not bailing.
Warren Buffett & Berkshire Hathaway: A Story
Berkshire Hathaway's portfolio officially kicked off in 1955 when Berkshire Fine Spinning Associates and Hathaway Manufacturing, two cotton mills, merged. Currently, Berkshire Hathaway Inc is a holding company that owns a variety of businesses: retail, home furnishings, electric and gas utilities, and so on.
Fast forward a decade, Warren Buffett gathered enough shares to purchase the struggling business and, under his leadership, made it a conglomerate.
Among other things, they decided to clear out positions in AbbVie (ABBV), Bristol Myers Squibb (BMY), and Wells Fargo (WFC). In 2020, Berkshire Hathaway sold shares in the Merck Spin-off Organogen and BioGen to Merck in a deal that lasted less than a quarter.
It sold Bristol Myers & Associates for $1.2b in Q1 2020. And the story doesn't end there. In 2021, Berkshire Hathaway's cash flow was $147b, which is $9 billion more than in 2020.
As for Warren Buffett, he acquired 14.8 million store capital corp shares worth $423 million.
In 2022, Berkshire repurchased Pfizer (PFE) and Barrick Gold (GOLD) before transferring the company. Costco has backed off its airline shares in the wake of the coronavirus hitting global aviation and the US economy.
This float allows Berkshire to indulge in buying wounded companies and turning their luck around. An example that stands out would be the Fruit of the Loom. They purchased the company for an astonishing $835 million, even after its stock value was down by 97%.
Berkshire's Initiated Positions:
Lately, Berkshire Hathaway has initiated new positions in:
Apple Inc (AAPL)
Paramount Global (PARA)
Bristol-Myers Squibb (BMY)
AbbVie (ABBV), and many more.
Berkshire Hathaway's Undervalued Holdings
According to Berkshire's portfolio, these are the holdings that are undervalued as of mid-May:
DaVita (DVA)
Moody's (MCO)
Citigroup (C)
Paramount (PARA)
Occidental Petroleum (OXY)
Ally Financial (ALLY)
Here's an interesting fact about Paramount (PARA) stocks. Although they've created a competitive advantage over other stocks in the industry thanks to cable networks and broadcasts, Paramount stocks cost $58 per share, which is still considered undervalued. Still, Berkshire Hathaway decided to go in and buy 1.9m of Occidental Petroleum shares.
Top 5 Warren Buffett Stock Picks for Beginners in 2022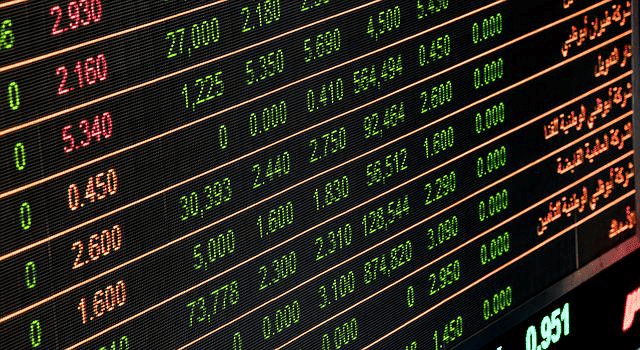 These Warren Buffett-inspired stock recommendations should help start your process of finding great stocks.
1. Apple Inc. (AAPL)
As assumed, Apple is considered one of the most valuable businesses worldwide, and over the course of years, it has rewarded its shareholders generously. Berkshire Hathaway began investing in Apple in 2016.
Berkshire's share: 5.6%
Value of stake: $147b
Share of Berkshire's portfolio: 41.8%
2. Bank of America Corp. (BAC)
Bank of America is one of the nation's leading holdings companies. It's responsible for a variety of services: offering checking and savings accounts, allowing mortgages, financial products and services. Warren Buffett saw an opportunity here back in 2011.
Berkshire's share: 12.9%
Value of stake: $35b
Share of Berkshire's portfolio: 9.9%
3. Coca-Cola Co. (KO)
For decades, Coca-Cola has emerged as one of the leading consumer staple stocks. Berkshire started buying in 1988, and today, it makes up just over 7% of their entire portfolio.
Berkshire's share: 9.2%
Value of stake: $26b
Share of Berkshire's portfolio: 7.3%
4. Chevron Corp. (KO)
Chevron is a multinational energy business and the second largest in the US. The interesting thing here is that it's new for Berkshire, as they've taken an interest in 2020. Nevertheless, the stakes are promising:
Berkshire's share: 8.1%
Value of stake: $26b
Share of Berkshire's portfolio: 7.3%
5. American Express Co. (AXP)
Berkshire started investing in this well-known business back in 1991 by buying preferred stocks and those that were converted to common stocks in 1994.
Berkshire's share: 20.2%
Value of stake: $23b
Share of Berkshire's portfolio: 6.6%
Don't take this to heart, though. Do your own research. Just because someone recommends you buy a stock or it has performed excellently in the past doesn't mean it is good to pick for you.
Warren Buffett Investment Advice For Beginners
Here are the top 5 principles investors should cling to during their investment decisions.
1. Make Margin of Safety Your Top-Priority
The margin of safety is one of the main principles in investing. This refers to the investor's decision to purchase securities ONLY when their market price is below intrinsic value. In plain language, it's lower than your prior estimate of its intrinsic value.
2. Aim For Quality
Warren Buffett stocks are quality stocks, and this is also the second principle: Focus on quality. You must remember that investing in stocks means investing in some of the world's most notorious providers of banking services.
If he judges that the company is incapable of experiencing a turnaround, he will not invest, and this is a piece of advice investors should take to heart. A successful investor thinks long-term and knows that past performance is an unverified indicator of future performance.
To reach quality in stocks, investors must make connections with all things money wise: personal finances, careers, real estate, etc.
3. Don't Just Follow The Crowd
This one is crucial for beginner investors: Don't be a crowd-follower. Even if you're a beginner and have yet to figure out your financial goals, you should work towards finding value on your own.
4. Learn To Deal With Upcoming Crashes and Corrections
The current situation in the market is an excellent example of how to deal with and embrace market crashes and corrections money wise. These instances are inevitable, and a successful investor should learn how to deal with them.
5. Enter Your Investment With Long-Term Goals
Yes, there will be unpredictable situations, but you must be focused and enter your investment plans with long-term goals. Warren Buffett encourages the following mindset:
Don't consider buying now if you're not willing to own stocks in ten years.
Buffett's goal is not only to buy individual stocks just because their prices are predicted to rise this week but because he wants to own the business for an extended period. Don't get it twisted, though. You'll still see him sell securities for different reasons, but one thing's certain; he is thinking about long-term investment strategies.
Buffett has also called out the "set-it-and-forget-it-investment" with S&P 500 index fund. Index funds are considered to be one of the best performing financial products currently, and Buffett agrees. As of January 31st, 2022, the total S&P market cap is estimated at $40.15 trillion.
Top 3 Signs of A Company's Value
It's unanimous – investing in the stock market comes down to value. Here are 3 things to look for as signs of a company's value:
The Popularity of Products/Services
Suppose everyone you know uses the products and services from the business in question and they're satisfied with the cost, customer service, and reliability. In that case, the business is probably well-situated among the competition.
Employee Satisfaction
By far, the best way to judge a business is by looking at employee satisfaction. Ao, if the workers like their jobs — particularly if they enjoy it enough to buy stock in it — that's a green light for investing.
Company Recognition
You may find a fantastic startup business with all the trappings of success, but it is lesser-known. Many small or regional companies are famous in their backyards, but the rest of the world might not yet understand them. Buying such unknowns can be an excellent way for investing in the upcoming hot stock.
Follow-Up Thoughts
Here are some follow-up thoughts that beginner investors should sleep on.
Don't be a Day Trader
Buffett is convinced by a buy-and-hold mindset and has held the stock for years. The principle is simple: The patient investor can be paid a fair share by holding stock longer. According to him, time is an asset to a fantastic business.
Make Investments That You Understand
Buffett advises against investing in companies that are not well-established and are not well understood. In ten minutes, the investor must understand what factors influence the company and how it affects the business's earnings.
Berkshire's businesses are built for times like these. Berkshire Hathaway owns over 70 subsidiary firms that are well known worldwide as well as in other countries.
Buying a Stock of a Company is Buying a Part of a Business
Buying a stock is not just buying a ticker symbol. It's advisable to consider a particular place and market competitiveness. When purchasing stocks, one also needs to think about this – like the people in charge. A person who buys company shares purchases the owner's shares.
Gather Information From Verified Sources
When gathering information about investment decisions, you should be looking at verified sources that grant you instant access to information that you need on stocks. For example, our own AlphaBetaStock Market Research (Click For Free Updates & Trial) and Motley Fool help millions of investors worldwide achieve the desired financial freedom through informative content such as columns, podcasts, websites, etc.
Refrain from relying on unverified and outdated sources.
Wrapping Up
So far, I've cleared the air on Warren Buffett's advice for stock recommendations. Before officially sealing the deal, let's just go over the main takeaways:
Most experts echo the same opinion and concur that one of the best ways to judge a share is from a consumer's perspective. However, researching which stocks to buy starts with examining the market's current situation. You can do that by visiting popular articles that are verified sources.
The top five picks by Warren Buffet in 2022 are Apple, Bank of America, Coca Cola, Chevron, and American Express.
Beginner investors, they should cling to Warren's portfolio and advice before buying stocks. They should make a margin of safety their priority, think long-term, aim for quality, and not be afraid of sudden crashes and corrections.
Lastly, here are some of the company features you should look into prior to purchasing its stocks:
the popularity of their product/service
employee satisfaction
how well-known it is
105 Buffett Inspired Stock Picks For Beginners
To help you out more, I thought I would give you 105 Buffet-inspired stock picks. This should help start your process of finding great stocks. As always, do your own research. Just because someone recommends you buy a stock or it has performed great in the past doesn't mean it is good to pick for you.
| Ticker | Company | Sector | Dividend Yield | Consecutive Div. Growth Years | Ex-Div. Date | YTD Return | 3-Year Return |
| --- | --- | --- | --- | --- | --- | --- | --- |
| AAPL | Apple | Technology | 0.60% | 9 | 5/6/2022 | -14.70% | 204.40% |
| AB | AllianceBernstein Holding | Financial Services | 9.80% | 2 | 5/6/2022 | -12.00% | 75.00% |
| ACN | Accenture | Technology | 1.40% | 2 | 7/13/2022 | -33.30% | 47.30% |
| ADP | Automatic Data Processing | Industrials | 1.90% | 10+ | 6/9/2022 | -12.10% | 38.30% |
| ALGN | Align Tech | Healthcare | - | 0 | | -60.30% | -8.10% |
| AMN | AMN Healthcare Services | Healthcare | - | 0 | | 0.90% | 123.70% |
| AMOV | America Movil | Communication Services | 2.10% | 1 | 11/4/2021 | -11.40% | 30.00% |
| AOS | A.O. Smith | Industrials | 2.00% | 10+ | 7/28/2022 | -34.20% | 33.30% |
| APH | Amphenol | Technology | 1.20% | 10+ | 6/17/2022 | -23.90% | 41.00% |
| ASR | Southeast Airport Group | Industrials | 4.00% | 0 | 5/27/2022 | -3.30% | 24.00% |
| CBRE | CBRE Group | Real Estate | - | 0 | | -27.30% | 51.70% |
| CHD | Church & Dwight Co | Consumer Defensive | 1.10% | 10+ | 5/13/2022 | -7.00% | 30.20% |
| CHE | Chemed | Healthcare | 0.30% | 10+ | 5/25/2022 | -6.20% | 33.80% |
| CHKP | Check Point Software | Technology | - | 0 | | 5.90% | 6.40% |
| CNS | Cohen & Steers | Financial Services | 3.20% | 10+ | 5/13/2022 | -25.00% | 50.80% |
| CPB | Campbell Soup | Consumer Defensive | 3.00% | 1 | 7/6/2022 | 14.70% | 29.10% |
| CPRT | Copart | Consumer Cyclical | - | 0 | | -22.00% | 53.50% |
| CRI | Carter's | Consumer Cyclical | 3.80% | 1 | 5/27/2022 | -19.90% | -9.00% |
| CSCO | Cisco Systems | Technology | 3.50% | 10+ | 7/5/2022 | -30.20% | -17.10% |
| CTSH | Cognizant Tech Solns | Technology | 1.60% | 2 | 5/19/2022 | -24.90% | 5.50% |
| DCI | Donaldson | Industrials | 1.90% | 10+ | 6/8/2022 | -16.70% | 5.10% |
| DFS | Discover Financial | Financial Services | 2.30% | 10+ | 5/25/2022 | -7.00% | 42.40% |
| DGX | Quest Diagnostics | Healthcare | 2.00% | 10+ | 7/5/2022 | -21.60% | 41.80% |
| DHI | D.R. Horton | Consumer Cyclical | 1.20% | 7 | 5/6/2022 | -31.60% | 68.60% |
| DKS | Dick's Sporting Goods | Consumer Cyclical | 2.20% | 7 | 6/9/2022 | -20.50% | 168.70% |
| DORM | Dorman Products | Consumer Cyclical | - | 0 | | 2.70% | 42.30% |
| EVR | Evercore | Financial Services | 3.20% | 10+ | 5/26/2022 | -32.10% | 12.30% |
| EXPD | Expeditors International | Industrials | 1.40% | 10+ | 5/31/2022 | -26.70% | 37.60% |
| FIX | Comfort Systems USA | Industrials | 0.70% | 9 | 5/13/2022 | -12.90% | 66.50% |
| FIZZ | National Beverage | Consumer Defensive | - | 0 | 12/10/2021 | 7.60% | 160.00% |
| FL | Foot Locker | Consumer Cyclical | 6.10% | 0 | 7/14/2022 | -37.50% | -30.40% |
| FNF | Fidelity National Finl | Financial Services | 4.70% | 10+ | 6/15/2022 | -27.30% | -3.20% |
| FOXF | Fox Factory Hldg | Consumer Cyclical | - | 0 | | -48.20% | 7.80% |
| GD | General Dynamics | Industrials | 2.40% | 8 | 6/30/2022 | 3.00% | 24.30% |
| GIB | CGI | Technology | - | 0 | | -5.90% | 5.50% |
| GIS | General Mills | Consumer Defensive | 2.90% | 2 | 7/7/2022 | 13.20% | 55.30% |
| GRMN | Garmin | Technology | 2.90% | 4 | 9/14/2022 | -24.90% | 33.50% |
| HRL | Hormel Foods | Consumer Defensive | 2.20% | 10+ | 7/8/2022 | -0.80% | 23.10% |
| HSY | Hershey | Consumer Defensive | 1.70% | 10+ | 5/19/2022 | 12.80% | 57.70% |
| IEX | IDEX | Industrials | 1.30% | 10+ | 7/14/2022 | -21.00% | 15.50% |
| INFY | Infosys | Technology | 2.20% | 2 | 5/31/2022 | -25.20% | 74.20% |
| INTC | Intel | Technology | 3.70% | 7 | 8/4/2022 | -22.60% | -14.10% |
| IPG | Interpublic Gr of Cos | Communication Services | 4.00% | 9 | 6/3/2022 | -22.00% | 40.90% |
| KFRC | Kforce | Industrials | 1.90% | 4 | 6/9/2022 | -17.30% | 85.10% |
| KLAC | KLA | Technology | 1.20% | 10+ | 5/13/2022 | -20.30% | 184.30% |
| LAZ | Lazard | Financial Services | 5.60% | 0 | 5/6/2022 | -20.80% | 8.50% |
| LCII | LCI Indus | Consumer Cyclical | 3.40% | 5 | 6/2/2022 | -20.20% | 46.30% |
| LECO | Lincoln Electric Holdings | Industrials | 1.80% | 10+ | 6/29/2022 | -10.90% | 53.70% |
| LOPE | Grand Canyon Education | Consumer Defensive | - | 0 | | 3.90% | -28.20% |
| LSTR | Landstar System | Industrials | 0.70% | 7 | 5/4/2022 | -16.70% | 44.00% |
| LYB | LyondellBasell Industries | Basic Materials | 5.50% | 10+ | 6/3/2022 | 1.50% | 23.60% |
| MASI | Masimo | Healthcare | - | 0 | | -56.60% | -16.80% |
| MATX | Matson | Industrials | 1.60% | 8 | 8/3/2022 | -13.30% | 109.70% |
| MED | Medifast | Consumer Cyclical | 3.80% | 6 | 6/27/2022 | -16.30% | 74.30% |
| META | Meta Platforms | Communication Services | - | 0 | | -49.10% | -15.20% |
| MMC | Marsh & McLennan | Financial Services | 1.60% | 10+ | 7/27/2022 | -12.60% | 55.90% |
| MMI | Marcus & Millichap | Real Estate | 1.30% | 0 | 3/7/2022 | -25.50% | 22.10% |
| MUSA | Murphy USA | Consumer Cyclical | 0.50% | 1 | 5/16/2022 | 37.10% | 219.80% |
| NFLX | Netflix | Communication Services | - | 0 | | -67.10% | -45.30% |
| NOC | Northrop Grumman | Industrials | 1.50% | 10+ | 5/27/2022 | 18.40% | 48.40% |
| NTAP | NetApp | Technology | 3.00% | 8 | 7/7/2022 | -25.40% | 24.80% |
| NUE | Nucor | Basic Materials | 1.70% | 10+ | 6/29/2022 | 2.20% | 129.10% |
| ODFL | Old Dominion Freight Line | Industrials | 0.50% | 4 | 5/31/2022 | -26.20% | 160.30% |
| PAC | Grupo Aeroportuario del | Industrials | 5.20% | 0 | 5/12/2022 | 7.30% | 53.00% |
| PARA | Paramount Global | Communication Services | 3.90% | 0 | 6/14/2022 | -15.90% | -47.90% |
| PARAA | Paramount Global | Communication Services | 3.40% | 0 | 6/14/2022 | -14.10% | -41.60% |
| PCH | PotlatchDeltic | Real Estate | 3.90% | 2 | 6/2/2022 | -23.90% | 41.10% |
| PFE | Pfizer | Healthcare | 3.10% | 10+ | 7/28/2022 | -11.70% | 42.40% |
| PKG | Packaging Corp of America | Consumer Cyclical | 3.70% | 10+ | 6/14/2022 | 1.20% | 51.50% |
| REGN | Regeneron Pharmaceuticals | Healthcare | - | 0 | | -5.60% | 99.00% |
| RHI | Robert Half International | Industrials | 2.20% | 10+ | 5/24/2022 | -28.60% | 43.80% |
| SAFM | Sanderson Farms | Consumer Defensive | 0.80% | 2 | 5/2/2022 | 10.40% | 68.30% |
| SAIA | Saia | Industrials | - | 0 | | -39.50% | 215.70% |
| SEIC | SEI Investments | Financial Services | 1.50% | 10+ | 6/10/2022 | -12.40% | -1.50% |
| SIMO | Silicon Motion Technology | Technology | 2.30% | 7 | 8/10/2022 | -8.10% | 124.80% |
| SNA | Snap-on | Industrials | 2.80% | 10+ | 5/19/2022 | -5.50% | 41.40% |
| TEL | TE Connectivity | Technology | 1.90% | 10+ | 8/18/2022 | -27.50% | 38.70% |
| TFII | TFI International | Industrials | 1.20% | 10+ | 6/29/2022 | -22.00% | 206.40% |
| TGT | Target | Consumer Defensive | 2.80% | 10+ | 8/16/2022 | -33.60% | 83.40% |
| THO | Thor Industries | Consumer Cyclical | 2.10% | 10+ | 7/1/2022 | -19.40% | 48.80% |
| TJX | TJX Companies | Consumer Cyclical | 1.90% | 1 | 8/10/2022 | -18.20% | 13.20% |
| TLK | PT Telkom Indonesia | Communication Services | - | 2 | 6/11/2021 | -5.50% | 0.00% |
| TREX | Trex Co | Industrials | - | 0 | | -56.20% | 67.00% |
| TROW | T. Rowe Price Gr | Financial Services | 4.20% | 10+ | 6/14/2022 | -40.00% | 17.40% |
| TSCO | Tractor Supply | Consumer Cyclical | 1.80% | 10+ | 5/24/2022 | -13.10% | 92.40% |
| TXN | Texas Instruments | Technology | 2.80% | 10+ | 5/6/2022 | -12.80% | 49.80% |
| TXRH | Texas Roadhouse | Consumer Cyclical | 2.30% | 1 | 6/7/2022 | -8.00% | 56.10% |
| UL | Unilever | Consumer Defensive | 4.20% | 2 | 5/19/2022 | -12.00% | -18.40% |
| ULTA | Ulta Beauty | Consumer Cyclical | - | 0 | | -3.00% | 9.20% |
| UNH | UnitedHealth Group | Healthcare | 1.30% | 10+ | 6/16/2022 | 5.50% | 106.60% |
| UPS | United Parcel Service | Industrials | 3.30% | 10+ | 5/13/2022 | -13.30% | 94.90% |
| V | Visa | Financial Services | 0.70% | 10+ | 5/12/2022 | -2.30% | 20.00% |
| VIPS | Vipshop Holdings | Consumer Cyclical | - | 0 | | 19.50% | 30.90% |
| WGO | Winnebago Industries | Consumer Cyclical | 1.30% | 3 | 6/7/2022 | -26.40% | 43.50% |
| WIRE | Encore Wire | Industrials | 0.10% | 0 | 6/30/2022 | -23.80% | 99.40% |
| WIT | Wipro | Technology | 1.50% | 0 | 4/5/2022 | -47.00% | 25.60% |
| WLK | Westlake | Basic Materials | 1.30% | 10+ | 5/20/2022 | -3.00% | 44.10% |
| WNS | WNS (Hldgs) | Technology | - | 0 | | -11.00% | 34.10% |
| WSM | Williams-Sonoma | Consumer Cyclical | 2.30% | 10+ | 7/21/2022 | -19.30% | 107.30% |
| WSO | Watsco | Industrials | 3.50% | 8 | 7/14/2022 | -16.50% | 76.70% |
| WSO.B | Watsco | Industrials | 3.60% | 8 | 7/14/2022 | -18.70% | 63.10% |
| WST | West Pharmaceutical Servs | Healthcare | 0.20% | 10+ | 7/19/2022 | -36.60% | 145.90% |