SEC Throws the Book at Legend Venture Partners LLC in a $35 Million Fraud Case
In a significant crackdown, the US Securities and Exchange Commission (SEC) has enforced a temporary restraining order and asset freeze on Legend Venture Partners LLC. This New York-based, unregistered broker-dealer allegedly ran a deceitful pre-IPO stock fraud scheme, similar to the fraud orchestrated by StraightPath Venture Partners LLC—a company shut down by the SEC last year.
A Deep Dive into the Boiler Room Operations
The SEC's complaint reveals that Legend allegedly operated a boiler room from February to October 2022, selling securities through the Legend Funds. These funds were invested in specific pre-IPO companies. The boiler room operation consisted of a large network of unregistered sales agents who were cold-calling potential investors, raking in over $35 million from more than 300 investors.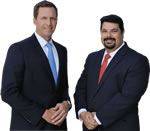 AD - Recover your investment losses! Haselkorn & Thibaut, P.A. is a national law firm that specializes in fighting ONLY on behalf of investors. With a 98% success rate, let us help you recover your investment losses today. Call now 1-888-784-3315 or visit InvestmentFraudLawyers.com to schedule a free consultation and learn how our experience can help you recover your investment losses. No recovery, no fee.
Legend, however, purportedly deceived investors by claiming that their sales agents were not earning any upfront commission or fees and the company would only profit if the investors saw returns from an IPO.
The SEC Calls Out the Deceit
Despite Legend's claims, the SEC alleges that the company slapped considerable, undisclosed markups on the prices of pre-IPO shares—averaging around 60% and occasionally soaring as high as 105% per share. The company is also accused of paying its sales agents and executives over $12.8 million in upfront compensation.
Legend's Legal Consequences and Future Steps
The SEC is charging Legend with antifraud violations and certain registration provisions breaches under federal securities laws. In pursuit of justice, the SEC is seeking permanent injunctive relief, a civil penalty, and the restitution of allegedly ill-gotten gains.
On June 27, the US District Court Judge for the Southern District of New York imposed a temporary restraining order, an asset freeze, and additional limitations on Legend. A decision on the SEC's request for a receiver for Legend and the Legend Funds is still pending.
Boiler Rooms: A Stubborn Thorn in SEC's Side
Boiler room scams, involving cold calls to unsuspecting victims to sell worthless stocks, are some of the oldest forms of investment fraud. The SEC has repeatedly issued warnings about boiler rooms, Ponzi schemes, and financial pyramids, which often prey on retail investors. This fraud is all too familiar, as seen in the recent FX Ponzi scheme led by Sanjay Singh, who allegedly defrauded 1,500 investors of a whopping $112 million.
Over the years, orchestrators of boiler rooms have been met with harsh penalties. Case in point: Michael Nascimento was sentenced to 13 years in prison in 2018 for misleading strangers to invest in a nonexistent company claiming to own land in Madeira.
Free AlphaBetaStock's Cheat Sheet (No CC)!
+ Bonus Dividend Stock Picks