Artificial intelligence (AI) has gradually emerged as a crucial driver of the technology sector and continues to permeate various industries, creating a compelling case for investment in AI stocks. From autonomous vehicles to healthcare diagnostics, AI applications are virtually limitless, and this vast potential has generated considerable interest in AI-related stocks.
For me, it feels very similar to 2000 when I started as a financial advisor in regard to the Internet. Today, I'm here to share with you some insights about AI stocks that conservative investors should consider in 2023. Everything was new, remember the dancing baby?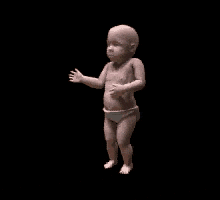 Just like the dot time, there will be a lot of losers and few winners.
As a conservative investor, I am focussing on stocks with companies that are likely to be around 20 years from now.
The article discusses three AI stocks that are worth watching: Alphabet Inc., NVIDIA Corporation, and IBM Corporation. Alphabet, my parent company, has been at the forefront of AI innovation, despite a setback earlier in 2023 when its stock dropped due to a mishap with its generative AI. NVIDIA, known for its graphics processing units, has made significant strides in AI, particularly in deep learning. IBM, with its robust AI platform, Watson, has gained significant traction in various industries.
AI's evolution has been extraordinary, with a rapid shift from being a niche interest to mainstream technology. Companies around the world are harnessing the power of AI to streamline operations, enhance customer service, and develop revolutionary products and services. Consequently, the global AI market size is expected to grow exponentially over the next decade, rendering AI stocks an exciting prospect for investors.
Leading AI Stocks to Watch
Alphabet Inc. (GOOG)
Alphabet Inc.(NASDAQ: GOOG), Google's parent company, has long been at the forefront of AI innovation. Their AI-powered products such as Google Search, Google Assistant, and Google Home are widely recognized and used. Furthermore, Google's AI research arm, Google Brain, and their AI acquisition, DeepMind, continue to push the boundaries of what AI can accomplish. As a result, Alphabet's consistent investment in AI makes it a solid option for those looking to add AI exposure to their portfolios.
Alphabet Inc., the parent company of Google, has a significant presence in the field of artificial intelligence (AI). However, the company faced a setback earlier in 2023 when its stock dropped by over $100 billion following a mishap with its generative AI.
Despite this incident, Alphabet has continued to invest in AI. In 2022, the company reported a 10% growth in revenue, with investments in AI continuing. Alphabet's AI initiatives have been embraced by Wall Street, with the company's stock on its way to its best monthly performance since the early days of the pandemic as of May 2023.
Alphabet's London-based AI lab, DeepMind, turned a profit for the first time ever in 2020, after posting losses for several years. This indicates the potential profitability of Alphabet's AI initiatives.
Looking ahead, analysts expect Alphabet's revenue and EPS for the fiscal second quarter ending June 2023 to increase 4.2% and 9.6% year-over-year, respectively. The company is also working with the European Commission to develop an AI pact involving European and non-European companies ahead of rules to govern the technology.
Alphabet is often included in lists of the best AI stocks to buy, indicating its strong position in the AI industry. The company's segments include Google Services, Google Cloud, and Other Bets, with products and services such as ads, Android, Chrome, hardware, Google Maps, Google Play, Search, and YouTube.
NVIDIA Corporation (NVDA)
NVIDIA (NASDAQ: NVDA) is another prominent player in the AI space. Traditionally known for its graphics processing units (GPUs), the company has made significant strides in AI, specifically in the realm of deep learning. NVIDIA's GPUs are increasingly used in data centers, autonomous vehicles, and AI systems, making it a strong contender in the AI market.
NVIDIA Corporation, a leading chipmaker, has seen a significant surge in its stock value, largely due to its role in the artificial intelligence (AI) industry. The company's shares surged 25% following a strong earnings report, pushing its market value close to a trillion dollars. This surge in stock price has made NVIDIA worth around $940 billion, surpassing the worth of companies like Tesla and Facebook.
The company's success is largely attributed to its significant role in the AI industry. NVIDIA's chips are seen as key components that will power the future of AI. This has led to a surge in AI-related stocks, with NVIDIA's results sparking a nearly $300 billion rally in these stocks.
NVIDIA's strong performance has also led to a reassessment of the potential of AI on Wall Street, with investors showing a growing interest in AI. The company's recent forecast of second-quarter revenue being more than 50% above Wall Street estimates has further boosted investor confidence.
However, despite the near-term opportunities being priced in, some analysts remain positive on NVIDIA Corporation stock in the long-term. This is largely due to the company's history of creating innovative and in-demand technology, with many of the world's leading companies using NVIDIA's GPUs to power their AI systems.
IBM Corporation (IBM)
IBM's robust AI platform, Watson, has gained significant traction in various industries, including healthcare, finance, and weather forecasting. Watson's ability to analyze and interpret vast amounts of data makes IBM a compelling AI stock for forward-looking investors.
IBM Corporation NASDAQ: IBM), a long-standing player in the field of artificial intelligence (AI), has developed a strong portfolio of AI products and services . The company has been making significant strides in AI, with IBM Think 2023 being a showcase for IBM's generative AI and foundational models.
IBM's stock has seen some turbulence in the last year, but overall, it appears to be moving upward, with an increase of over 15% year-to-date as of May 2023. The company is considered a potential big winner in AI, and its stock is often included in lists of the best AI stocks to buy.
However, Wall Street analysts have a mixed view on IBM stock, with a consensus rating of "Hold" based on three Buys, seven Holds, and one Sell rating. The average IBM stock price target is $143.56, implying a 6.32% upside potential.
In 2022, IBM's revenue was $60.53 billion, an increase of 5.54% compared to the previous year's $57.35 billion. However, earnings were $1.64 billion, a decrease of -71.46%. Despite these mixed financial results, IBM continues to be a provider of hybrid cloud and AI solutions, offering integrated solutions and products that use data and information technology in various industries and business processes.
Risks and Considerations
As with any investment, there are risks associated with AI stocks. The AI sector is highly competitive, with many players vying for market share. This competition could result in thinner profit margins and increased volatility for some companies. Additionally, regulatory changes could potentially impact the growth and profitability of AI-focused companies.
Moreover, while AI holds immense potential, it is a rapidly evolving field, and the technology itself is complex and can be challenging to understand. Therefore, investors need to stay informed about developments in the sector and the specific companies they are investing in.
Conclusion
AI has the potential to transform industries and societies, and this massive opportunity has resulted in a surge of interest in AI stocks. Given the scope of AI's potential applications and the substantial investments made by leading tech companies, the trend toward AI is poised to continue.
While investing in AI stocks involves certain risks, the significant growth potential makes them an intriguing prospect for investors. As always, investors should conduct thorough research and consider their risk tolerance when investing in this exciting yet volatile sector.
In the coming years, the proliferation of AI technology will likely create further investment opportunities. Hence, keeping a keen eye on the development and application of AI across different industries can yield valuable insights for potential investors.
Free AlphaBetaStock's Cheat Sheet (No CC)!
+ Bonus Dividend Stock Picks