The US Securities and Exchange Commission (SEC) has brought civil charges against James Velissaris (founder and former chief investment officer at Infinity Q Capital Management). The regulator claims that Velissaris overvalued assets by more than $1B and "pocketed" millions in fees.
Investors who were sold the Infinity Q Multi-Advisor Alpha mutual funds and the Volatility Alpha private funds by brokers-dealers or their financial advisors are now in bad shape. These two funds were said to have about $3B of assets under management.
According to the Commission, James Velissaris allegedly overvalued assets in these two funds between 2017 and 2021. According to the SEC, Velissaris used third-party pricing services to value the assets and modified inputs to create a valuation method.
He allegedly made more than $26M through fraudulent activities, but he did not reveal what he was doing to investors.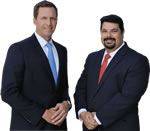 AD - Recover your investment losses! Haselkorn & Thibaut, P.A. is a national law firm that specializes in fighting ONLY on behalf of investors. With a 95% success rate, let us help you recover your investment losses today. Call now 1 888-628-5590 or visit InvestmentFraudLawyers.com to schedule a free consultation and learn how our experience can help you recover your investment losses. No recovery, no fee.
SEC alleges Velissaris took actions to cover up investment fraud
Velissaris allegedly promoted Infinity Q Diversified Alpha mutual funds to retail investors as a way for them to participate in investment strategies that are typically reserved for high-net-worth customers. To conceal the fraud, he took deliberate steps.
Velissaris attempted to "thwart redemption requests" by concealing actual investment performance. Investors would have likely wanted their money back if they had known the Fund's performance. The actual value of the funds was half of what investors were told during the pandemic.
Velissaris, who was accused of altering the third-party pricing model by the SEC, was fired from his position as a firm employee in February 2021. Infinity Q requested that the regulator suspend redemptions of Diversified Alpha mutual funds. This was done on February 22nd, 2021. In the wake of a probe by the government, the Fund initiated liquidation proceedings.
An NBC News article stated that the difference in the value of mutual fund holdings and the amount obtained when they were sold was approximately $500M. Cash was leftover at $1.2B
The interviewed expert said that because the mutual fund is a result of complex bets on the interest rate, commodity, and currency, it shouldn't have been surprised that it failed. The Commission seeks permanent relief, restoration of allegedly illicit gains, and civil penalties.
The US Attorney's Office of the Southern District of New York brought criminal charges against Velissaris for the mismarking scheme. Prosecutors claim that Velissaris sought to increase the value of investment funds in order to draw in the capital, keep it and increase his compensation.
CFTC also charges Velissaris with Fraud
Velissaris was also sued by The Commodity Futures Trading Commission, (CFTC), for civil fraud. He was accused by the regulator of using Infinity Q for a fraudulent valuation scheme. He claimed that he made it appear like there were false gains on hundreds involving two commodity pool companies.