An elderly California widow with health issues has filed a FINRA (Financial Industry Regulatory Authority) arbitration claim against the NPB Financial Group. The claim is for the recovery of losses she suffered in Hospitality Investors Trust (HIT) Real Estate Investment Trust (REIT), denting her life savings and jeopardizing her retired life. The claim for damages is for a six-figure amount.
The broker who recommended the investment, now ex-NPM Financial, has been barred by FINRA, for much the same reasons. It is learned that she has a past record of unsuitable sales being made to clients, particularly senior investors.
Contents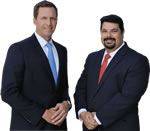 AD - Recover your investment losses! Haselkorn & Thibaut, P.A. is a national law firm that specializes in fighting ONLY on behalf of investors. With a 95% success rate, let us help you recover your investment losses today. Call now 1 888-628-5590 or visit InvestmentFraudLawyers.com to schedule a free consultation and learn how our experience can help you recover your investment losses. No recovery, no fee.
Complaint Against NPB Financial Group For Hospitality Investors Trust (HIT)
Allegations leveled by the claimant include breach of fiduciary duty, omissions, unsuitability, misrepresentations, and gross negligence. The retiree has stated that her inability and unwillingness to take risks had been made known to the broker from the start of the relationship as was her lack of knowledge about investing.
The broker, apparently, acknowledged her position and assured her that her savings would be managed according to her preferences while ensuring all recommendations met the key requirement of safety.
Despite assurances to the contrary, the advisor continued to push for her to invest in HIT, and other similar, privately traded products, that are known to be unsuitable for unsophisticated investors. She went to the extent of comparing her REIT recommendations with fixed-income products that are known for delivering steady returns without taking on much risk.
Apart from selling her these illiquid and risky securities, the broker went further and overconcentrated her account with them, including an IRA.
Why would brokers do it?
For personal and corporate greed. Why else? The broker and the firm earned handsome commissions from these sales while the investor's corpus steadily went downhill.
Responsibility of the broker-dealer
The customer registers as a client of a broker-dealer. It is the responsibility of the firm to ensure that the customer's accounts are managed in accordance with the industry and firm's own rules and regulations. This includes supervision of the representative dealing with the client. Carried out properly, supervision often saves the client from losses and the firm from an embarrassment and potential payout of damages.
About HIT REIT
The Hospitality Investors Trust is a publicly registered but non-traded REIT. Many well-known hotel properties such as Hyatt, Hilton, and Marriott are owned by the REIT which was earlier known by the name of American Realty Capital Hospital Trust (ARC Hospitality Trust). Shares of the REIT were initially offered for $25 each.
In 2021, it filed for bankruptcy protection. Outstanding shares were canceled and instead, contingent cash payment was made, of no more than $6 per share.
Even before the bankruptcy filing, investors had been steadily losing money in the REIT. Some have reported losing over 95% of the value of their investment.
HIT REIT Loss Recovery
This retiree is being represented by the non-traded real estate investment trust (non-traded REIT) lawyers. Haselkorn & Thibaut, P.A., specializes in fighting for investors and has over 50 years of experience.
If you believe you could be at the receiving end of financial advisor misconduct leading to losses in HIT REIT, or another non-traded REIT, and would like to consider filing for recovery, we invite you to schedule a free, no-obligation case consultation so that they can help you explore your legal options. Contact their HIT real estate investment trust attorneys at  1-800-856-3352 or visit InvestmentFraudLawyers.com for a free consultation on recovering your losses.