Business people all over the world keep trying to look into the future, on occasion even trying to influence it, in a bid to profit from getting there first. Transport is one such area. Many people are betting on transportation as a service (TaaS) being the future of transportation. In simple terms, it means that instead of owning the means of transport, like a car, people will be able to just buy miles, trips, or experiences. And they won't need to own a vehicle for doing that.
Is TaaS a good investment?
The number of cars sold fell by 5% with the increase in TaaS alternatives. In 2022, global vehicle sales fell for the 10th consecutive year, the lowest since 2009. Eventually, drones will expand to include transportation services, cargo delivery, and food shipping. There seems to be an early trend indicating a decrease in automobile sales by 44% in the upcoming. In 2019 sales were down nearly 80% from the prior year and even with the pandemic, automobile sales were dropping. These sectors could rise to more than $8 Billion each year.
TaaS explained
Owning a car has been a way of life in the US for many decades. It has been a sign of independence as well as of adulthood. A sort of 'coming of age.' The suburban way of life made the car almost mandatory for people and families.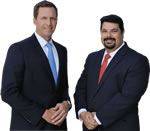 AD - Recover your investment losses! Haselkorn & Thibaut, P.A. is a national law firm that specializes in fighting ONLY on behalf of investors. With a 95% success rate, let us help you recover your investment losses today. Call now 1 888-628-5590 or visit InvestmentFraudLawyers.com to schedule a free consultation and learn how our experience can help you recover your investment losses. No recovery, no fee.
Slowly but steadily, this is changing. The holy position occupied by the automobile is showing signs of decline. With the growth of dense urban sprawls, public transportation has become much more common. Besides, rising concerns over car emissions have sent man scrambling for alternatives.
TaaS is a new way of thinking and seems to promise some change and some solutions. Instead of ownership, TaaS is promoting sharing and renting. Lyft and Uber, for example, are TaaS solutions that are already popular.
How does this help?
One aspect of car ownership is that there is a considerable amount of idle time. What this means is that for most of its life, 95% to 96% of the time, as is typically assessed around the world, the car is just sitting there, doing nothing. With the replacement of ownership with sharing or renting, this idle time will considerably reduce, perhaps lowering the number of vehicles in existence, with its attendant benefits.
TaaS, in fact, is expected to give way to MaaS, which stands for Mobility as a Service. It is expected that in times to come, the reliance on human drivers of shared vehicles will reduce. Goldman Sachs expects semi-autonomous vehicles to be commercially available in less than two years.
Advantages of TaaS
Shared vehicles are used 10 times more than personal vehicles. Private vehicles are estimated to be in use only for about 4% to 5% of their life. TaaS is expected to provide the benefits of public transportation along with private convenience.
It is estimated that the expense on a car, which typically is driven 15,000 miles in a year, is about $8,469. Insurance, gas, maintenance, car loan repayments, all have to be taken care of by the owner. TaaS could save hundreds, maybe thousands, of dollars for every current car owner.
The 225 hours that an average American spends commuting between home and work could be freed up and used for more construct8ve activities. Remember, learning Spanish takes only 480 hours. In two years, you could learn Spanish just by traveling between home and office. TaaS is being chosen by people because of the freedom and personal time it releases for them.
The TaaS marketplace is getting bigger. Many companies are already adopting TaaS for their workplaces. GrubHub, Postmates, DoorDash, and Amazon Prime Delivery are delivering to homes across the nation. Turo and WaiveCar are enabling people to lease their personal vehicles or lease vehicles for themselves. ZipCar, aGo, and Getaround provide a rented vehicle to you whenever you need it. Ridesharing services like Uber, Ridesharing. GoNanny. Lyft and Zimride are already well known and adopted.
The impact of TaaS
Of course, there are no unmixed blessings. The dealership model that has been in vogue for over a century, the first dealership in the US was established in 1898, could undergo a transformation. So far, car manufacturers have been prevented from competing with dealerships by having dealerships styled as middlemen. With TaaS, as well as autonomous cars, manufacturers may sell directly to consumers.
The model of cars being owned by people is likely to come under severe stress. A likely scenario could be of companies like Tesla and Google, with a fleet of autonomous cars at their disposal, with users renting them out on a variable basis, such as miles or minutes. As cars move from non-autonomous to semi-autonomous to fully autonomous, the cost of running a vehicle is expected to drop significantly.
Garage and parking space will get freed up, with a reduction in the number of personal vehicles. The increase in the number of shared vehicles will be much lesser than the reduction in the number of personal vehicles.
TaaS as an investment
As with all new technologies and developments, a disruption in the existing model is an assured outcome. Traditional car manufacturers, a big and influential industry, is likely to see dwindling fortunes, with fewer people buying cars. Ancillary services like parking lots and garages will face similar consequences.
However, manufacturers of self-driving cars and technologies could see an uptick in their fortunes with greater adoption.
There are four macro trends that are running in parallel in TaaS. The environmental, social, and governance (ESG) track is quite apparent. In addition, it involves the gig economy, electric vehicles, and connectivity. Expanding into areas like freight, distribution, delivery by drone, personal transport, and food delivery, it could become an $8 trillion industry.
And this is no longer far into the future. It is already happening, with car sales falling. Global car sales dropped by 22% in 2020. If that was attributable to the pandemic, in 2019 they reduced by 4%. These were the first years in a decade that was witness to a decline in auto sales.
TaaS is cheaper
Compared to car ownership, TaaS is expected to be 10x cheaper for users.
How?
Users will not need to pay for the maintenance of their cars, like parking the car or changing its oil and filters.
In 2016, seven years after it launched, Uber was booking more rides than all the taxis in America combined.
The surge in TaaS adoption is driven by the younger generation or the iGeneration as some call it. The issuance of driver's licenses to 16-year olds is a telling statistic. In 1983, half the people of that age had a driving license. By 2016, this number had reduced by half. In effect, only 25% of 16-year-olds had a driving license in 2016.
And they don't seem to miss it. With TaaS on their fingertips or mobile memory, whether to go to a mall or a restaurant, they have someone to take them there, a TaaS service provider.
The businesses that prepare for the changes that are coming in will be better able to handle the new world order. Not only businesses, cities, and nations also need to prepare for the changing world order. And it will not be painless. Significant change rarely is.
Matthew Carr's disruption outlook
Trends Expert Matthew Carr notes the various innovations and disruptions that have disrupted industries and changed our way of life.
Amazon (Nasdaq: AMZN) and Alibaba (NYSE: BABA) can be said to have seeded the e-commerce template that everyone and their uncle are now trying to emulate.
Twitter (NYSE: TWTR) and Facebook (Nasdaq: FB) launched what we call social media today and fundamentally altered the way in which human beings communicate with each other. They, and other social media platforms, are the most powerful advertising platforms in the world now.
Tesla (Nasdaq: TSLA) opened the doors to electric vehicles. It is already worth more than the biggest automobile makers in the world. A sign of its impact, again, is that others are trying to do what it has done.
Netflix (Nasdaq: NFLX) created a new model and stormed the citadel that was once the preserve of big studios. It now produces some of the most-watched content and has created a model being followed by scores of others. It routinely wins the highest nominations and awards like the Golden Globes and Oscars.
There are many other disruptors in many other industries. Zillow Group (Nasdaq: Z) and Opendoor Technologies (Nasdaq: OPEN) are real estate disruptors. Then there is the buzz about the ecosystem created by cryptocurrency and bitcoin, as well as blockchain. The list is long. Not everyone will become an Amazon or Facebook. But early investors in these disruptors would surely have made life-altering returns.
TaaS investment opportunity
Lyft (Nasdaq: LYFT) and Uber (NYSE: UBER) are already gainers from the disruption they have created. As the ecosystem expands, they can be expected to reap rewards. In contrast, a victim of this disruption appears to be the value of a taxi medallion, once a prized possession.
With the vaccination programs for Covid-19 underway, as people gradually return to their old ways of life, which include getting from one place to another and meeting people, they should see a continued rise in value. Of course, each will grow differently, based on their unique strategies and areas of focus.
Thanks to its recent acquisition of Drizly as well as Uber Eats, Uber can expect to see revenue rising to $16.24 billion, a 45.8% increase, and a further 37.5% jump to $22.32 billion in 2022. With a 68% market share in the ride-sharing market of America, Uber is expected to continue to be a 'driving' force.
Lyft's revenues are expected to grow 29.7% to $3.07 billion in 2021. In 2022, it should see further growth of 41%, with revenues rising to $4.33 billion, 2022.
It is a two-horse race at the moment.
An interesting data point is that most consumers use either of the two services, rarely both. Only about 10% of the consumers use both Lyft and Uber. This is different from the consumption pattern of entertainment, for example, where simultaneous subscriptions to Hulu, Disney+, Amazon Prime, and Netflix are commonplace. Would this have any relevance for competitors? Time will tell.
Emerging TaaS companies
But new disrupters will be there, waiting for their opportunity. Joby Aviation is promising to be one such. It has been busy developing an electric, zero-emission, vertical take-off and landing (eVTOL) aircraft these past ten years, that can carry four passengers along with a pilot for a distance up to 150 miles at a top speed of 200 mph.
Designed to overcome the traffic congestion of urban roads, this could become the taxi for the future. Uber was understood to be working on a similar idea but decided to sell out its development to Joby and focus on its current business.
It has hedged its bets, however, by making a $75 million investment in Joby. Joby has also received a $394 million investment from Toyota (NYSE: TM).
Joby Aviation hopes to save an hour each day of commute time for a billion people, in a manner that does not place any burden on the environment.
It hopes to have its vehicles/ aircraft in operation commercially as soon as 2024. Its business could, well, take off soon after that with current projections taking them to over $2 billion by 2026 on a fleet size of 850 aircraft, trebling the 2025 forecast of $721 million.
Its plans take the fleet size to 14,000 in ten years, covering at least 20 cities globally. It expects to be generating annual revenues of $20 billion at that stage, with half coming from recurring revenues from its aircraft business. The forecast is ambitious, but Joby is clearly a step ahead of its competitors in this game.
A merger with the special purpose acquisition company (SPAC) Reinvent Technology Partners (NYSE: RTP) is on the cards for Joby, which will take it public, valuing the company at $6.6 billion, which some analysts consider steep, considering there is no business yet. However, the potential of the air mobility market, $500 billion in the US and $3 trillion globally seem to put wind in the sails of investors.
TaaS is a space worth watching out for over the next couple of years.