Investors in Hospitality Investors Trust INC (HIT), earlier known as American Realty Capital Hospitality Trust (ARCHT), are facing significant losses, up to 95% of the amount invested. Unfortunately, many of the investors didn't even know the loss because they were both unaware of the risks of the investment and it is not traded on the exchanges.
The recent filing by HIT REIT for bankruptcy protection in United St only increases the losses. You can access the Main Case Docket through the website maintained and maintained by the United States Bankruptcy Court District of Delaware
If you are one of these investors, we encourage you to reach out to one of the experienced investment fraud lawyers at Haselkorn & Thibaut for a no-charge assessment of your case for a potential claim for recovery of your losses. Their lawyers are currently representing investors and are looking into the claims of many investors who have lost money in this investment. Their investor toll-free number is 1-800-856-3352.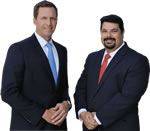 AD - Recover your investment losses! Haselkorn & Thibaut, P.A. is a national law firm that specializes in fighting ONLY on behalf of investors. With a 95% success rate, let us help you recover your investment losses today. Call now 1 888-628-5590 or visit InvestmentFraudLawyers.com to schedule a free consultation and learn how our experience can help you recover your investment losses. No recovery, no fee.
What is a hospitality REIT?
Hospitality Investors Trust Inc (HIT REIT), formerly known as American Realty Capital Hospitality Trust (ARCHT), is a registered non-traded real estate investment trust. A real estate investment trust (REIT) is a company that has income-producing real property. In this case, the REIT is not traded on the exchanges. Hospitality investors must sell their shares on the secondary market to know the value of their shares.
HIT was sold for $25 per share originally. It owns a portfolio of a hundred properties across 29 states in the US. The properties are under the brand names Hilton, Hyatt, and Marriott.
What is happening with Hospitality Investors Trust?
Hospitality Investors Trust Inc is currently in bankruptcy and trying to restructure its debt. Central Trade & Transfer announced a selling price of 46 cents per HIT share in March 2021. Soon after, in May 2021, a chapter 11 bankruptcy protection was filed by HIT. Investors were advised that they would receive $6 per share as contingent payment in lieu of their shares which would be canceled.
A non-traded REIT seeks to restructure $1.3 billion in unsecured debt
Hospital Investors Trust Inc financed its first $1.3 billion bonds under Chapter 11 bankruptcy filed a claim for the securities. Hospital Investors Trust has faced a steady decline in its price in the last few years which has been further exacerbated on account of the impact of Covid-19 from March 2020 onwards. After all, the hospitality industry has taken a major hit during the pandemic.
A chapter 11 restructuring plan was approved by a Delaware bankruptcy court in July 2021. Brookfield will provide a $25 million exit facility to Hospitality Investors Trust once the bankruptcy plan has been in place. These loans have an interest rate of 15% per year. Investors in HIT REIT will see their stock canceled and trade for the right to contingent cash payments.
REIT Investors have won several securities litigations involving financial institutions with the intention of recovering from their securities losses.
Unsuitable sales of HIT
How did so many retail investors, including retirees and seniors, come to hold shares of the REIT?
After all, a non-traded REIT is considered to be a complex, illiquid, and high-risk investment, not suitable for many retail investors. It seems that many brokers sold this to investors despite it not being suitable for them.
The lure of high commissions is to blame, without detracting from the responsibility of the brokers who should have known better. Financial advisors could earn commissions and dealer management fees going up to 10% for selling the HIT REIT.
Hospitality Investors Trust Lawsuit
In January 2014 sales activity continued under the company's name, but was suspended in November 2015. As of April 2020, the company had 100 residential assets that had an overall value of 2Bn. As result, there have multiple lawsuits from Hospitality Investors.
The recovery of millions of dollars of money lost by investors due to the negligent and fraudulent actions of some of the largest firms on Wall Street is a part of the work done by Haselkorn & Thibaut.
Investors who have been sold the HIT REIT unsuitably and have lost money, as a result, could seek recovery through the FINRA (Financial Industry Regulatory Authority) arbitration process.