There has been suspicion, since April, of Elon Musk's hand in the founding of RatCoin (RAT), a cryptocurrency that seems to be named after the Chinese year of the rat, which is what 2021 is known as by the Chinese.
Though he has long been a known Dogecoin enthusiast, which is what may have fuelled these suspicions, it seems that they are only rumors. RAT's Twitter handle has made it clear that Musk has had no involvement in its development. He is also not an investor. Left unsaid perhaps is that they would not mind if he wanted to become one.
Elon Musk and Crypto
Musk has shown a lot of interest in Bitcoin. His interest in Dogecoin seems to be for the purpose of Twitter memes mostly. While Musk's fame and influence are likely to rub off on the valuation, it could be some time before the altcoin catches on.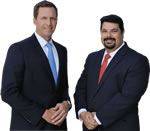 AD - Recover your investment losses! Haselkorn & Thibaut, P.A. is a national law firm that specializes in fighting ONLY on behalf of investors. With a 95% success rate, let us help you recover your investment losses today. Call now 1 888-628-5590 or visit InvestmentFraudLawyers.com to schedule a free consultation and learn how our experience can help you recover your investment losses. No recovery, no fee.
Though Musk seems committed to Dogecoin, his interest seems more like an effort to amuse himself rather than as a serious investment. He has even talked about teaching his son about blockchain through the process of buying Dogecoin.
On his part, Musk seems intent on betting on Bitcoin, has recently announced that his company will accept Bitcoins as tender for purchases and would retain them as cryptocurrency instead of converting them to cash.
RAT is very alt. even within the altcoin basket. With Musk's association, anything can happen.
What is Ratcoin?
Ratcoin is similar to DogeCoin except that it resembles a meme coin made for fun. It uses decentralized technology to register transactions. The minimum supply of Ratcoin will be 9 Billion and mining blocks will take 30 minutes.
The internet has seen dozens more people using Twitter saying that Ratcoin is a Elon Musk cryptocurrency. Ratcoin users however responded to Twitter and said Elon Musk was never involved in the project in any way. For those interested in more technical specifications, here are Ratcoin specifications as per Ratcoin's website. Click here to know more about Ratcoin.
What should I know about RatCoin?
Elon Musk hasn't invested in Ratcoin's development as it does not include its investors according the coin's social networking site Twitter. On twitter he claimed buy some DOGE to teach his son blockchain. The rumors that Elon has been trading at dogecoins seem pretty true so far.
The coins have been build using Scrypt POS technology. There remains no explanation why Elon Musk started Ratcoin but it appears more of an amusement than an investable investment in the meme coin. The goal of the project is quite simple: deploy an enjoyable coin that forever invades your life.
Cryptocurrencies are at peak popularity and a new one called Ratco is a
A new cryptocurrency named Ratcoin was launched recently. It gained a large public support. By 2021 Cryptocurrencies will be one of the more popular investment options of the public. The nature of cryptocurrency markets promises low risk and low return in a short period of time.
Many of these people have become interested in different cryptocurrencies like Bitcoin and other types. Dougiecoin, Bitcoin ether are among the most important financial instruments for the future market. Many crypto enthusiasts searched on Google for ways to buy Ratcoin.
About RatCoin Network
The RatCoin supply, at 9 billion, is much higher than the supply of Bitcoin, which maxes out at 21 million. "The goal of the project is quite simple: deploy a fun coin that will ever infest your life," is how the website describes the currency that has been Built using the Scrypt POS algorithm.
RAT wallets are available to users of Windows operating systems enabling them to hold their virtual money. Mac and Apple users do not have this facility at present.
RatCoin price prediction
RAT is a newbie in this space, having gone public on the 18th of Fenruary. According to Blockspot, RatCoin's current circulation is 1.8 billion coins with a market cap of $921,166. It is probably reasonable to assume that until the full supply of 9 billion gets reserved, RATs valuation will not change dramatically.
It was valued at $0.00967719 per coin on the 5th of April which is an increase of 22,090.3 percent. RatCoin's historic peak of $0.001 occurred on Feb. 22.
Where can I buy Ratcoin or Trade Ratcoin?
According to their website, Ratcoin is available for purchase at the following cryptocurrency exchanges: Freak Exchange Bololex, Stake Centre and Bololex. You can also trade Ratcoin if you keep it in a physical wallet and send them to friends or acquaintances. As Ratcoin's price fluctuates, you can check it on any of these exchanges. But investing in crypto is a risky business, especially when you are dealing with newer cryptocurrencies. It is a good idea to conduct thorough research before investing. Keep checking back for updates about cryptocurrencies.
Exchanges where RAT can be traded:
• Bololex (a crypto entertainment platform and exchange rolled into one)
• Stake Center (a pool staking and exchange center for crypto)
• Freak.Exchange (a security-focused platform for exchanging cryptocurrency assets)