Filing a false tax return and a conspiracy to commit mail fraud; John Piccarreto, 38, of Rochester, has pled guilty to these charges and been handed a prison sentence of 84 months in addition to paying restitution amounting to $19,842,613.66. This was in the United States District Court for the Western District of New York.
The Lucian Development Ponzi Scheme
Along with Christopher Parris, Perry Santillo, and others, who are co-defenders in the case, Piccarreto was accused of duping investors through a fraudulent investment scheme commonly identified as a Ponzi scheme.
A business entity by the name of Lucian Development was used for perpetrating the scheme. It involved the selling of promissory notes, fraudulent ones, issued by various entities controlled by co-defenders Parris and Santillo. Even Lucian Development was one of the issuers.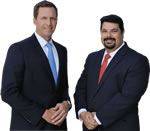 AD - Recover your investment losses! Haselkorn & Thibaut, P.A. is a national law firm that specializes in fighting ONLY on behalf of investors. With a 95% success rate, let us help you recover your investment losses today. Call now 1 888-628-5590 or visit InvestmentFraudLawyers.com to schedule a free consultation and learn how our experience can help you recover your investment losses. No recovery, no fee.
In classic Ponzi methodology, the money received from new investors was distributed to earlier ones, apart from being used for funding the expenses of the business and supporting the lifestyle of the fraudsters. The transactions covered range from January 2017 up to June 2018.
Piccarreto's History
Piccarreto began working for Lucian Development in March 2012. It seems that at that stage he was not aware of the real nature of the business. As he progressed in the business, he got additional responsibilities. He also earned a securities license.
He appears to have realized only around early 2017 that the scheme run by Lucian Development was a Ponzi scheme as investors that were serviced by him stopped receiving due payments.
However, for whatever reason, he continued his association with the company, and with Parris and Santillo, even though he could have rightfully walked away. He even adopted the strategy of the business and started giving assurances to investors, that he now knew were false, about the security of their investments, even encouraging the 'reinvestment' of their money, which was perhaps not even there any longer.
Charges Against Piccarreto
In the relatively short period from the 1st of January to the 19th of June 2018, an amount of $18,081,556 was sourced as investments from 400 investors (approximately), with Piccarreto's direct or indirect involvement. Piccarreto admits personal solicitation of $598,695 from 8 investors. These investments caused financial hardship to more than 25 of the victims.
On his tax return for 2017, against the actual taxable income of $538,548, he submitted $6,576 as taxable income. The rightful taxes that he avoided by doing so was $159,423 (approximately).
Sentencing is awaited for Christopher Parris and Perry Santillo who have both already been convicted.