A complaint filed by federal prosecutors on October 18, 2021, has charged four executives of United Development Funding (UDF REIT), a real estate investment trust (REIT) based in Grapevine, Texas, with allegedly defrauding financial institutions and using investor money to enrich themselves.
Allegations made by SEC and the prosecutors
UDF Fund III, UDF Fund IV, and UDF Fund V, which are entities of the UDF III investment fund, have been used in fraudulent schemes.
The fraudulent schemes have been perpetrated by 4 executives of the company.
In order to encourage investments in the fund, the real picture of the fund's performance was hidden from investors.
By withholding information pertaining to shareholder funds being used to repay loans of developers, as well as fund distributions t earlier investors, apart from getting investor money, these executives also managed to get funding from banks.
The fraudulent scheme was operational between January 2011 and December 2015.
Other proceedings
The Securities Exchange Commission (SEC) had initiated an investigation in the case in 2014 and even issued a Wells notice against UDF IV, one of the REITs, in 2016.
The SEC notes that "Rather than using those funds for development projects that were underwritten by UDF IV, UDF directed the developers to use the loaned money to pay down their older loans from UDF III. In most of these cases, the developer never received the borrowed funds at all, and UDF simply transferred the money between funds so that UDF III could make the distributions to its investors."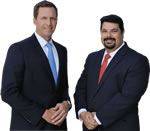 AD - Recover your investment losses! Haselkorn & Thibaut, P.A. is a national law firm that specializes in fighting ONLY on behalf of investors. With a 95% success rate, let us help you recover your investment losses today. Call now 1 888-628-5590 or visit InvestmentFraudLawyers.com to schedule a free consultation and learn how our experience can help you recover your investment losses. No recovery, no fee.
The SEC apparently reached an agreement for payment of $8.2 million in fines and investor payouts for their failure to disclose their inability to meet distribution obligations. This was in July 2018 and with two of the REITs under the umbrella.
UDF III, a Delaware limited partnership that is in the business of making mortgage loans that are secured by property, has also failed to file periodic reports in a timely manner, since the 30th of September, 2015.
Broker responsibility
In a significant erosion of value, originally offered at $20.00 per share to investors, shares of UDF III were recently sold for $1.25 per share at CTT auctions, a platform for secondary market private placements.
Lack of liquidity is often a challenge for investors in limited partnership companies as they are not traded on public exchanges such as NASDAQ or NYSE. As such, they carry a higher risk and are not normally meant for the average risk-averse or only moderately risk-inclined investor.
Brokers selling an investment to investors have a responsibility of ensuring that their recommendations are in line with investor needs and profiles. Failure to do so could open them up for claims in case of losses.
FINRA dispute resolution mechanism
The Financial Industry Regulatory Authority (FINRA) makes available arbitration and mediation services, as two mechanisms for investors to pursue claims for recovery of investment losses. These mechanisms handle almost all of securities-related arbitration and mediation cases in the US.
It should be noted that the FINRA process is distinct from the class action suits that can be filed against UDF III. The two courses could be pursued in parallel.
Investor guidance
If you have suffered losses in UDF III, you should consider filing a FINRA Dispute Resolution claim. This can be filed against the brokerage firm that sold you the investment. Haselkorn & Thibaut is a national securities fraud, securities arbitration, investor protection, and securities regulation/compliance law firm. It has offices in Florida, Texas, New York, North Carolina & Arizona. The firm represents investors in FINRA arbitration claims throughout the country and has handled a number of cases of investor claims for losses incurred in UDF funds. You can reach them through the firm's homepage or call them on 1-800-856-3352 for a free consultation.