Capstead Mortgage Corporation has ceased to be a publicly traded entity of NYSE as a result of its already announced merger with Franklin BSP Realty Trust Inc., earlier known by the name of Benefit Street Partners Realty Trust Inc. This is effective close of trading on 18th October 2021.
From the start of business on the 19th, the combined entity started trading under the ticker symbol (NYSE: FBRT), which was already in use by Franklin BSP. On the first day of trading, the stock closed at $17.10 per share.
The consideration for each share of Capstead included 0.3288 newly issued shares of the common stock of Franklin BSP, 21 cents in cash from Franklin BSP and 73 cents in cash to be paid by Benefit Street Partners LLC, the external managers of Franklin BSP. In addition, for any fractional shares of its common stock that would have been issued in exchange for the Capstead shares, Franklin will also pay out cash in lieu.
Capstead's 7.50% series E cumulative redeemable preferred stock have been converted to a right that entitles holders to receive one newly issued share of Franklin's 7.50% series E cumulative redeemable preferred stock. Trading in the Franklin preferred stock started on NYSE on the 19th morning under the ticker symbol FBRT PRE.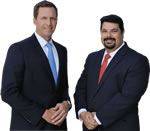 AD - Recover your investment losses! Haselkorn & Thibaut, P.A. is a national law firm that specializes in fighting ONLY on behalf of investors. With a 95% success rate, let us help you recover your investment losses today. Call now 1 888-628-5590 or visit InvestmentFraudLawyers.com to schedule a free consultation and learn how our experience can help you recover your investment losses. No recovery, no fee.
It is understood that the capital base of Capstead, which has operated as a residential mortgage REIT (Real Estate Investment Trust), will transition into commercial mortgage loans under the new company, known to be an area of focus for Benefit Street Partners. Further, the merged entity will be managed by BSP, which is known as one of the leading alternative asset managers focused on credit. BSP is a fully-owned subsidiary of Franklin Templeton.
In a bid to support the stock price of the combined entity a 6-month lock-up for roughly 94% of the BSPRT common stock, along with an allocation of $100 million towards a common stock repurchase plan, has been committed by BSP and its advisors. This plan will commence four weeks after the closing. BSP and Franklin Templeton will fund $35 million out of this.
Though all mergers are driven by a desire to create value for shareholders, by creating new product lines, leveraging each other's customer franchise and gaining market share, occasionally the economic environment prevailing at the time of the merger, how the process is managed, and even the size of the companies can have a bearing on the outcome.
Loss of voting power can often be a concern for shareholders. They could also experience a loss of value in the merged stock if the economic conditions are not favorable. Sometimes this only emerges at a later point, as stock prices could be inflated by the higher trading volumes in the wake of a merger.
The downside of Non-traded Investments
Originally priced at $25, shares of Benefit Street Partners were sold at $11.25 per share, according to Central Trade and Transfer (CTT), a secondary market for alternative investments, that cannot be bought or sold through a public exchange like NYSE or NASDAQ.
The challenges of investing in a non-traded REIT, lack of a transparent pricing mechanism, and lack of liquidity on account of not being a listed and traded entity, remain. Hence, risk-averse investors are often advised to stay away from these investments.
Brokers not making investors aware of attendant risks, and making recommendations, not in line with the investor's profile and investment objectives, could be held accountable in case the investor makes losses on a poorly recommended investment.
Investor recourse
Haselkorn & Thibaut, P.A., a national investment fraud, securities arbitration, investor protection, and securities regulation/compliance law firm with offices in Florida, Texas, New York, Arizona and Arizona, has been representing investors in their battle for the recovery of losses on account of fraudulent or negligent actions of their brokers or firms.
If you have suffered losses investing in Franklin BSP Realty Trust (Benefit Street Partners Realty Trust), please contact  1-800-856-3352 or visit InvestmentFraudLawyers.com for a free consultation on recovering your losses.