As more states start to legalize cannabis, more companies are correspondingly entering cannabis manufacturing and growing. Whenever an industry begins to boom, the stock prices of existing companies are going to skyrocket. A wise investor can watch and find the best companies to invest in when an industry is growing. In this case, investors should keep their eyes on the cannabis manufacturer called Sundial Growers INC (SNDL). The company is one of the fastest-growing and has experienced drastic upshots in its stock value which has lead to people asking about a Sundial Growers stock forecast.
I should point out that sundial growers stock is a very high risk both in the sector and in the company itself. Due to the risk, it is not an ideal stock for most investors. That being said, I do often own positions in SNDL and trade options on it. This article is neither a recommendation to buy or sell it.
Sundial Growers stock forecast (SNDL): What the chart says
The Sundial growers stock (SNDL) shows support of around $0.70 with multiple resistance levels. It even showed several attempts at getting above the $1 level, which fell below it. The relative strength index stands at currently level 45, around 5% above a neutral level.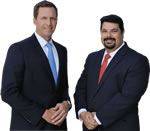 AD - Recover your investment losses! Haselkorn & Thibaut, P.A. is a national law firm that specializes in fighting ONLY on behalf of investors. With a 95% success rate, let us help you recover your investment losses today. Call now 1 888-628-5590 or visit InvestmentFraudLawyers.com to schedule a free consultation and learn how our experience can help you recover your investment losses. No recovery, no fee.
Followers of technical share price analysis should consider this strength and resistance. Always conduct the research on your own to determine if the Sundial growers stock has merit. Past Performances are not guarantees of future income or 100% stock forecast. Note that every market could go wrong. Past results are not guaranteed future profitability. Investors should do their own research and get independent market data.
What Wall Street analysts are saying
Sundial Growers does not rank high in Wall St's analyst database yet amongst other stocks. The cannabis industry in itself is yet in its very early stages and the issue of the federal – cannabis regulations in the States and elsewhere will inhibit successful use. After conducting a detailed technical analysis all CFD traders can also be consulted about the price movements of stocks to the right.
Apparently, the business is still in its early stages. Hopes over the future of Obama administration rule have not been rewarded. Therefore, Sundial growers is not a default investment for every portfolio given the shares' association with the WSB and extreme volatility. CFD trading does however speculate about price fluctuations.
| | | | | |
| --- | --- | --- | --- | --- |
| Mar-19-21 | Downgrade | Canaccord Genuity | Hold → Sell | $0.40 → $0.65 |
| Mar-10-21 | Initiated | Cantor Fitzgerald | Neutral | |
| Mar-10-21 | Downgrade | BMO Capital Markets | Market Perform → Underperform | |
| Aug-17-20 | Upgrade | CIBC | Sector Underperform → Neutral | |
| Jun-29-20 | Upgrade | BMO Capital Markets | Underperform → Market Perform | $1 |
| Apr-02-20 | Downgrade | BMO Capital Markets | Market Perform → Underperform | |
| Feb-24-20 | Downgrade | Cowen | Outperform → Market Perform | $10 → $1.50 |
| Jan-31-20 | Downgrade | CIBC | Neutral → Sector Underperform | |
| Oct-31-19 | Downgrade | BMO Capital Markets | Outperform → Market Perform | |
| Sep-27-19 | Initiated | Barclays | Overweight | $7 |
| Sep-10-19 | Upgrade | BMO Capital Markets | Market Perform → Outperform | $12 |
| Aug-26-19 | Initiated | Cowen | Outperform | |
| Aug-26-19 | Initiated | CIBC | Neutral | |
| Aug-26-19 | Initiated | BMO Capital Markets | Market Perform | |
Sundial Growers investing in growth
Sundial Growers has cash and no debts in the cannabis industry. The corporation controls the entire plant development process and manages the cost. In January 2021 Sundial announced the market entry of new premium high-quality marijuana derivative products under its Top Leaf brand.
In May 2021 the company announced the acquisition of Canadian retailer and franchisor of Spiritleaf cannabis retailers. Sundial has agreed the acquisition will provide moderate synergies and economies of scale. In another way, this transaction convincing investment managers shows that Sundial growers hold on to the bullish stock outlook.
Is Sundial Growers a debt-free startup?
Sundial Farms has declared that its creditors will be out of cash by December 1. They scrambled to collect some of the money with shares, raised more capital, and traded many other assets to get there. All this activity might have helped lift the fundamental value of the stock since Sundial did not crash back to $0.50 following the crazy 600% surge. The stock still is above $1.75 which is more than 50% gain than the previous year's low. The Value of the Stock is increasing by nearly 50% since the 600% In fact Sundial's earnings were $1 million at its highest since the mid-90s.
Will Sundial Growers' stock price hit 5 USD in a year?
The short answer is that Sundial Growers' stock forecast is likely to stay below $2 for the next year. I haven't seen any wall street analysts give a high price target or stock price prediction. There is always a chance it may jump up as "meme stock" in the future.
What is Sundial Growers Inc?
Sundial Growers is headquartered in Alberta, Canada. They are a licensed cannabis producer that specializes in innovative horticulture and unique genetics of their offered strains. They offer four exclusive series lines called CALM, EASE, FLOW, and LIFT. All of which come in different products like pre-rolls, vapes and oils, and dried flowers.
As a part of the company mission, Sundial Growers state their goals are beyond selling cannabis but pioneering a new global industry. As such, the company's actions encompass many other things like research and education surrounding cannabis. The company dedicates a significant portion of its business to researching the positive health impacts of cannabis on mental illnesses like anxiety and depression.
While their commitment to establishing a global industry is admirable, what does this have to do with the investment prospects? While a company mission is only words, if there are actions backing up the mission, you have a company moving forward. Sundial Growers is taking the right actions to move their company forward. These include establishing their own innovative horticulture to deliver consistently high-quality cannabis products, reducing overall company debt by $227 million, and absorbing smaller brands like Inner Spirit. All these actions indicate a rather bullish stock with the potential to grow.
Stock Price History
Actions are a good indicator of a company's mindset. However, numbers speak louder volumes, especially when it comes to investing. The Sundial Growers stock price has had a turbulent history. As a startup, the company's stock price is low, averaging around .60 cents in 2021. However, when the internet forum, Reddit, highlighted the company as a premium investment opportunity, the price shot up to a dollar.
Since the one-time drastic increase, Sundial Growers stock price has struggled to reach .80 cents. In the short term, you could see the price stay below a dollar. It will more than likely remain around .70 cents. However, the long-term price outlooks are much more appealing. Most forecasts put the stock price reaching over a dollar. Some of them have the price hitting as high as 2 dollars. That would be a 190 percent increase in value if you bought stock in Sundial Growers. The long-term payoff of investing in Sundial Growers now could be the best reason to buy. However, investors must recognize this is a startup, and while the payoff is enticing, there are some risks you need to consider.
The company is taking positive actions, and the long-term forecasts look promising, so why not invest? All-in-all, investing in Sundial Growers would be a good choice. However, not one without a moderate level of risk. Most of the forecasts predicting the drastic increase in the price estimate that occurring in 2025-2030. A lot can happen to a company in four to nine years, especially a startup. There is an equal amount of good and bad that can occur.
Early History and Start-Up Challenges
As a startup, Sundial Growers faces many challenges. Like smaller businesses, they must build everything from the ground up. That includes processes, marketing, a customer base, a brand, a strategic ten-year plan. These startups, unless they have heavy-hitter investors, are taking on all these responsibilities. Sundial Growers has shown initiative in the industry. They acquired some smaller brands, solidified their production process, and established a unique brand.
One significant risk is that Sundial Growers is trying to emerge in a growing market. As cannabis becomes legal in more places and is normalized, the industry is going to boom. There is no telling how many more cannabis producers are going to enter the scene. Some may enter with big companies backing them. These large companies will use smaller startups to break into an emerging industry, and these partnerships often include access to more resources. Sundial Growers could be pushed out by another competitor down the line as the market grows.
Is SNDL a long term stock?
The short answer is that SNDL is a very long term stock to invest in only if you can tolerate a high risk. Buying Sundial Growers stock is complicated. Even wall street analysts are split on the stock. Some analysts argue investors should investigate less bearish options. These opinions cite the downward trend in the stock price over the next two years.
While some analysts have this opinion, others feel more confident in Sundial Growers' propensity for growth. Citing actions like acquisitions, partnerships, decreasing debt, and increasing price highs, these analysts argue Sundial Growers is a bullish buy. A wise investor would see the split in analyst opinions as a message of moderate risk in the option.
Buying stock in Sundial Growers is a long-term investment with the possibility of high returns. However, investors need to recognize the moderate risk that comes with the purchase. It is not a blue-chip stock, and nor will it be in the foreseeable future. Your best bet would treat the investment as a risk and not hedge all your assets into it. It is the perfect option if you want to add some risk to your overall stock portfolio. Simply keep in mind that risk leads to potentially high returns and losses.
You can't go wrong by investing in Sundial Growers. Your mistake would be putting all your assets into it. It carries the potential for great returns with a moderate level of risk. The company's actions demonstrate a bullish mentality. The numbers indicate a downward trend with future potential for growth. Considering all these two factors, this option is a long-term buy with moderate associated risk.