Today's U.S. reports revealed only a tiny Q2 GDP hike to 6.6% from 6.5% that fell short of our assumptions, with a slightly leaner than assumed final sales gain but an even weaker inventory path, leaving what on net is a slightly better outlook for the second half of 2021. Surprising sales restraint was in consumption, though this weakness was partly offset by stronger than expected figures for net exports and intellectual property investment.
We also saw a small 4k initial claims rise to 353k, after a -28k drop to a 349k (was 348k) cycle-low in the BLS survey week, while continuing claims fell just -3k to a 2,862k new cycle-low in the BLS survey week. Continuing claims fell by a hefty -434k between the July and August BLS survey weeks, after drops of -116k in July and -199k in June. We will keep our Q3 GDP estimate at 7.0%, while the path for claims is in line with our 800k August nonfarm payroll estimate.
GDP grew by 6.6% (was 6.5%), following 6.3% growth in Q1.
Final sales grew at a 7.9% (was 7.7%) pace after a 9.1% Q1 rate.
Consumption grew at an 11.9% (was 11.8%) pace after an 11.4% Q1 rate.
Business fixed investment grew at a 9.3% (was 8.0%) pace after a 12.9% Q1 rate.
Residential investment contracted at -11.5% (was -9.8%) pace after a 13.3% Q1 rate.
Exports grew at a 6.6% pace (was 6.0%), after a -2.9% Q1 rate.
Imports grew at a 6.7% pace (was 7.8%), after a 9.3% Q1 rate.
Government purchases contracted at a -1.9% (was -1.5%) pace, after a 4.2% Q1 rate.
We saw Q2 chain price gains of 6.1% (was 6.0%) for the headline and 6.1% for the PCE core.
Initial claims rose 4k to a 353k, after falling -28k to a 349k (was 348k) cycle-low.
Continuing claims fell -3k to a 2,862k new cycle-low, after last week's -34k drop to a 2,865k (was 2,820k) prior low.
The insured jobless rate fell to a 2.1% cycle-low over the last three weeks from a 2.2% prior low.
GDP
The Q2 GDP growth boost to 6.6% from 6.5% undershot our estimate thanks to a smaller than expected consumption boost and a surprising -$3.5 downward inventory bump, though these hits were partly offset by a surprising $11.9 bln net export boost and a big intellectual property investment hike. We otherwise saw the expected lift for nonresidential construction but trimmings for residential and public construction. Equipment spending was trimmed. On net, final sales were lifted by less than expected, to 7.9% from 7.7%. The smaller than expected Q2 final sales hike is modestly disappointing, but the weaker inventory path leaves room for a larger inventory recovery into Q3 and Q4. We will keep our Q3 GDP estimate at 7.0%.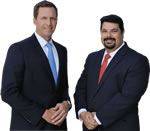 AD - Recover your investment losses! Haselkorn & Thibaut, P.A. is a national law firm that specializes in fighting ONLY on behalf of investors. With a 95% success rate, let us help you recover your investment losses today. Call now 1 888-628-5590 or visit InvestmentFraudLawyers.com to schedule a free consultation and learn how our experience can help you recover your investment losses. No recovery, no fee.
The revised Q2 GDP figures still document a consumption boom that extended through Q2, after two rounds of Q1 fiscal stimulus that peaked in March, before an emerging sharp slowdown in spending growth starting in Q3. We have a diminished updraft for business fixed investment, and a pull-back in residential investment activity following an enormous boom to a Q1 peak. Exports and imports continued to climb sharply, though we have yet to see the full recovery in international travel, and net exports continue to subtract from GDP. Inventories liquidated further through Q2, and were in net liquidation through four of the six quarters through Q2, as capacity constraints limited the ability of producers to meet demand.
We've noted that the Q2 GDP growth pace is a good gauge of the "speed limit" for the economy, given widespread supply chain disruptions. That speed limit was lifted with today's revisions, though it remains quite a bit lower than most forecasters and government institutions were expecting before the advance report revealed in July, leaving likely big downward bumps with the next rough of estimates from the FOMC, the CBO, and the IMF.
Today's GDP report revealed a small Q2 personal income boost, but big hikes for Q1 and Q2 tax obligations that left big downward revisions for disposable income and the savings rate. We now have Q2 growth of -21.8% (was -22.0%) for the headline and -26.5% (was -26.1%) for disposable income, after respective Q1 growth rates of 56.8% and 60.6% (was 63.7%). The savings rate fell to 10.3% (was 10.9%) in Q2, after surging to 20.5% (was 20.8%) in Q1 from 13.6% in Q4. The revisions trim growth prospects in the second half of 2021.
The GDP data imply a Q2 productivity growth boost to 2.6% from 2.3%, after a 4.3% Q1 clip. The hike reflects a boost in growth as gauged by the BLS output index to 8.2% from 7.9% in Q2, following an 8.4% Q1 pace. We expect no revision in the 5.5% Q2 hours-worked growth pace, following the 4.0% Q1 clip. We assume a trimming in Q2 unit labor cost (ULC) growth rate to 0.8% from 1.0%, after a -2.8% Q1 pace, alongside a boost in the Q2 growth rate for hourly compensation to 3.4% (was 3.3%), after a 1.4% Q1 clip.
Bottom line
Overall, the two-quarter GDP collapse in the first half of 2020 was the largest on record and was followed by the largest rebound on record, hence capping the longest expansion on record. The last expansion reached its peak in February of 2020 according to the NBER, and the trough was set in April of 2020, leaving a two-month recession that was the shortest on record. The prior record was the six-month recession in 1980.