The collapse of Northstar Financial Services (Bermuda) Ltd. has triggered catastrophic losses for its investors, many of them seniors and retirees. They stand to lose all or most of the invested money.
If you invested in Northstar Financial Services (Bermuda), call Haselkorn & Thibaut, P.A. at 1-800-856-3352 or visit InvestmentFraudLawyers.com for a free consultation on recovering your losses.
The unraveling of Northstar Financial Services (Bermuda) Ltd.
Northstar had been acquired by Global Bankers, controlled by Greg Lindberg, in 2018. A little after the acquisition, Lindberg was indicted and convicted on charges of wire fraud and federal bribery. This led to investors rushing to Northstar to redeem their investments. Unable to pay them back, Northstar filed for bankruptcy protection.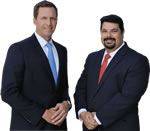 AD - Recover your investment losses! Haselkorn & Thibaut, P.A. is a national law firm that specializes in fighting ONLY on behalf of investors. With a 95% success rate, let us help you recover your investment losses today. Call now 1 888-628-5590 or visit InvestmentFraudLawyers.com to schedule a free consultation and learn how our experience can help you recover your investment losses. No recovery, no fee.
It is estimated that Northstar has outstanding debt of over $260 million, with not much asset cover to pay them off with. The Supreme Court of Bermuda is also understood to have issued a liquidation notice on the 26th of March against the company.
The issue with Northstar investments
The products offered by Northstar were fixed and variable rate annuities, reasonably common investment offerings. Global Interest Accumulator, Global Advantage Plus Series, Global VIP Elite, Global Advantage Select, and Global Index Product were some of the products offered by Northstar Financial Services (Bermuda).
What creates the issue is the tactics of many established investment advisors and firms in selling them as safe investment options, without paying heed to the profile and investment objectives of their clients. It is learned that the hefty commissions offered by Northstar for selling their products were the reason many advisors threw caution to the winds and sold them without adequately disclosing the attendant risks, perhaps even actively misrepresenting the investment's risk profile. This apparently led many to invest in their products.
The responsibility of brokerage firms
Brokerage firms and investment advisors making unsuitable investment recommendations based on which investors make purchases and lose money could be liable.
Among the financial institutions believed to have recommended and sold Northstar Financial Services (Bermuda) investments are some established and well-known names like:
Unionbanc Investment Services;
Suntrust Investment Services (Truist Financial Corporation);
Raymond James Financial Services;
JP. Morgan Securities;
Cetera Investment Services;
Hancock Whitney Investment Services
Ocean Financial Services; and
Bankoh Investment Services.
Options for investors
Though Northstar has no money to pay them back, it is not that all is lost for investors. They may be able to proceed against the financial institutions and broker-dealers who made the unsuitable recommendations based on which they invested in Northstar products. FINRA makes available an arbitration process through which investors can pursue claims against investment advisors for losses incurred on account of failure to disclose risks, material misrepresentations, and omissions, negligence, or breach of fiduciary duty, and other reasons.
Free evaluation of case available from InvestmentFraudLawyers.com
Haselkorn & Thibaut (investmentfraudlawyers.com) is pursuing FINRA arbitration claims on behalf of multiple international Northstar investors against the brokerage firms that sold Northstar investments to their clients. Investors might be entitled to recover some or all of their Northstar losses through a FINRA arbitration claim.
If you have lost money in an investment in a product of Northstar Financial Services (Bermuda), we welcome you for a free case evaluation. We accept most cases on a contingency fee basis, meaning you are not responsible for Levin Law's attorney fees unless money is recovered on your behalf.
Levin Law is a premier national securities and class action law firm with significant experience. We count retirees, HNIs, retail investors, institutions, family offices, public companies, and trusts among clients for whom we have helped recover over $100,000,000 in assets through securities arbitration and litigation. We are currently investigating the brokerage firms that recommended and sold Northstar (Bermuda) products to clients.
Contact Haselkorn & Thibaut, P.A. at 1-800-856-3352 or visit InvestmentFraudLawyers.com for a free consultation on recovering your losses.