Key Drivers for the Week of Aug 2, 2021
TIP – This is a 1-minute brief bullet-point summary. It is a tool that gives investors and financial a fast and simple list of what to watch for and talking points for the week.
Growth threatened from Delta, supply constraints, but should be temporary
Central bank meetings: BoE, RBA, BoT, all seen keeping policy unchanged
U.S. focus on July jobs report, also ISM manufacturing and services data
Treasury unlikely to announce supply cuts to coupons at August refunding
Another heavy earnings slate with Alibaba, Eli Lilly, Sony, GM, Kraft Heinz
Canada on holiday Monday; employment, building permits, Ivey PMI due
Japan PMIs, consumer confidence, auto sales, Tokyo CPI; China PMIs,
Eurozone manufacturing, services, composite PMIs, PPI, retail sales
German manufacturing orders, PMIs, industrial production
Caution will likely be the word to open in August as traders assess the various cross currents. Bonds were bid on Friday as the Delta virus exacerbated growth uncertainties which gave way to a selloff in equities.
Additionally, disappointing guidance in many of the tech earnings announcements and China's regulatory clampdown added to the worries. The slippage in China's PMIs will be seen as reflecting the loss of momentum.
The Dollar is trading moderately softer as global markets take a glass-half-full stance. The DXY dollar index ebbed to an intraday low at 91.97, which marks about a half retrace of the gain that was seen on Friday. Currency market ranges have been typically narrow for early-week trading.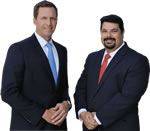 AD - Recover your investment losses! Haselkorn & Thibaut, P.A. is a national law firm that specializes in fighting ONLY on behalf of investors. With a 95% success rate, let us help you recover your investment losses today. Call now 1 888-628-5590 or visit InvestmentFraudLawyers.com to schedule a free consultation and learn how our experience can help you recover your investment losses. No recovery, no fee.
Chinese equity markets led a broader rebound in Asian equity markets after hitting a low for the year last week. European stocks and U.S. index futures also posted gains. News that U.S. President Biden's $1 trillion infrastructure plan will, finally, be advancing to the Senate this week gave sentiment a boost.
But, there remain things for investors to be concerned about: Real estate, inflation, and an overdue market correction.
REIT & Real Estate Risk
The House has left for the Summer without extending the eviction moratorium. This means evictions and foreclosures can resume. I believe that this could cause some stock and REITs to dip in the next few months because their occupancy rates will go down. I am reviewing all my real estate holdings and limiting exposure to the sector until 2022.
Inflation risk
Ray Dalio and Larry Summers sat down during the Qatar Economic Forum for an interview to discuss the current state of the economy and future restructuring, and concerns about inflation. Summers worries that policymakers are not doing basic math correctly. Summers says the rate of inflation this Summer was "close to 8 percent," but isn't sure if it is 6% or 4.4% annually. Summers continues to warn that economic overheating could lead to a monetary policy response. He warned that "anything can happen," and no one can predict it.
Two reasons Dalio believes we are facing classic monetary inflation are two. He stated that about 10% of the country's GDP is held in financial assets. This means that prices will likely rise significantly due to a significant increase in demand. This is worrying because Dalio seems to predict a flow from financial assets to physical assets such as precious metals, commodities, equipment, and real estate, especially land.
Dalio explained that the U.S. would be forced to sell U.S. bonds to foreign investors when Chinese capital markets "becoming more appealing." Summers is less worried about China's threat to its Dollar, but he still believes inflation is his primary concern.
On Wednesday, Jay Powell, Chairman of the Federal Reserve, stated that inflation could be higher than previously anticipated. This confirms my earlier understanding that the Fed misunderstands the situation or downplays inflation worries to avoid an inflationary panic. There is no panic. Powell stated that inflationary pressures, which Powell was trying to calm investors, "is something that will pass." Powell said that the Fed's $120billion monthly purchases were "not something we are looking at right now." This means that the Fed will continue to inject liquidity, support inflationary pressures, and inflate bubbles. I expect inflation to rise next year, although it may ease once the Fed signals tapering.
There is a risk that the Fed might have misread the situation. However, the Fed could also be forced to make an abrupt policy shift, creating financial instability. Mohamed El-Erian, an economist, previously stated that this would be like putting the brakes on by cutting quantitative easing and raising interest rates. This could lead to another recession. American and foreign investors could lose faith in the Fed's ability to steer the economy and monetary ship. This could cause inflation spiraling and could result in the U.S. Dollar losing its credibility. Losing the U.S. dollar's "safe haven" perception could further undermine its world reserve status and boost competitors such as the Chinese digital Yuan or crypto assets.
Market Dip & Debt Ceiling
Everywhere I look, I see signals that the market is overbought and is long overdue for a correction. It has 179 trading days that have passed since the last 5% S&P 500 drawdown (nothing). This is nothing – only the 15th longest streak in the previous century, and we did over 400 days in recent memory.
The S&P 500 continues to rocket to new levels and hasn't touched the 200MA since last June, and we think it could correct at any moment. One of those triggers could be a government shutdown due to the debt ceiling.
The deadline has now passed, and Treasury Secretary Janet Yellen is sounding alarms that she believes a default is "unthinkable."
Right now, it appears that the market and news are ignoring the debt ceiling. However, I think the debt ceiling and/or a government shutdown could cause a much long overdue dip in the market.
There's plenty on this week's calendar on which to reflect too. The July jobs report will be the highlight. But ahead of that release, there is today's July manufacturing ISM, expected to dip slightly to 60.5 from 60.6. June construction spending is penciled in, rebounding 0.4% after the unexpected -03% decline in May.
The earnings calendar remains very heavy following the busiest week of the Q2 season and includes HSBC, Global Payments, NXP Semi, Ferrari, Simon Property, SBA communications, Pioneer Natural Resources, American Water Works, Williams Companies, ZoomInfo, Take-Two Interactive, and Diamondback Energy. The Treasury announces Q3 and Q4 borrowing projections ahead of Wednesday's refunding announcement.
.