The dollar and yen have remained buoyant while the Australian dollar has come under fresh pressure after a number of analysts at domestic banks forecast that the central bank will reverse its recent QE tapering decision due to the impact of a new phase of lockdowns, which look unlikely to end anytime soon in lowly vaccinated Australia. At the same time, the dust is settling following yesterday's flight-to-safety stampede; while Asian stock markets were pressured, European markets and U.S. equity futures have rebounded. S&P 500 futures were showing a gain of about 0.5% as of noon in London, reversing about a quarter of the loss the cash index saw yesterday during the regular Wall Street session.
Oil prices have found a toehold after nosediving by nearly 8% yesterday. U.S. Treasuries remained in demand, which pushed the 10-year Treasury yield to lows under 1.17%. The evolution of the pandemic has provided justification for the Fed's ultra-cautious approach to tightening.
The highly transmissible Delta variant (aka the Indian variant) is driving a new global wave of infections, while the Beta variant (aka the South African variant), which, while less transmissible than the Delta variant, is believed to be the variant that is most resistant to current vaccines, is also having an impact, being the cited reason by the UK government to justify new travel restrictions with France.
This circumstance, coupled with historically lofty asset valuations, is setting the scene for what could be a prolonged period of uncertainty. This should keep the dollar broadly underpinned.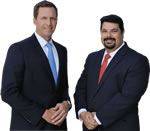 AD - Recover your investment losses! Haselkorn & Thibaut, P.A. is a national law firm that specializes in fighting ONLY on behalf of investors. With a 95% success rate, let us help you recover your investment losses today. Call now 1 888-628-5590 or visit InvestmentFraudLawyers.com to schedule a free consultation and learn how our experience can help you recover your investment losses. No recovery, no fee.
Risk aversion hit markets at the start of the week. A ferocious flight to safety rally in Treasuries saw the long end post-double-digit rate declines as stocks plunged. Worries that growth might have peaked were exacerbated by the spreading Delta variant that threatens renewed lockdowns, alongside the bearish impacts on production and sales from bottlenecks, inventory shortages, and rising prices. Tensions between the Western allies and China are also perking up to add to investor angst.
There are also concerns intensifying inflation pressures will see central banks pull back on accommodation sooner than expected. All of those factors came to a head today, with momentum and technicals contributing to big market moves as well. And it became something of a feedback loop.
The 10-year Treasury yield dropped over 11 bps to test 1.174% before edging up to 1.192%. The Dow and S&P 500 collapsed over -2% lower, with the NASDAQ down -1.5% in the afternoon (albeit from record highs) before paring losses to finish with respective declines of -2.09%, -1.59%, and -1.06%. It was the worst day for the S&P since May 12 WTI crude dropped over -6%, falling to the low $66 area from $71.71.
However, we are seeing a very optimistic market before the bell:
| | | | |
| --- | --- | --- | --- |
| DJIA F | 34,024 | 185 | 0.55% |
| S&P F | 4,271.25 | 20.05 | 0.47% |
| NASDAQ F | 14,606.75 | 66 | 0.45% |
| Gold | 1,816.10 | 6.9 | 0.38% |
| Silver | 25.15 | 0.006 | 0.02% |
| Crude Oil | 66.63 | 0.21 | 0.32% |
U.S. earnings will again be a major focus given the very light calendar. Weekly MBA mortgage and oil inventory figures are due. The Treasury will auction $24.0 bln of reopened 20-year bonds.
The earnings calendar will feature reports from J&J, Coca-Cola, Verizon, Novartis, SAP, Texas Instruments, Anthem, Crown Castle, CSX, Kinder Morgan, Discover Financial, Nasdaq, Equifax, Rogers Communications, Northern Trust, Baker Hughes, Seagate, M&T Bank, Whirlpool, and Graco.