I just received an email from a reader HUMBL stock.  Someone had told him it had taken a huge dip but was going to go up.  I don't normally trade OTC stocks, but I thought I would take a look at it.  So is Is Humbl stock worth buying?
The short answer is that HUMBL stock is not worth buying right now.  The stock has dropped from a 52 week high of 7.72 and is now trading at $0.92.  Most investors would find this stock too risky and this not indicating a reversal of the trend, nor return of previous stock value.
Before I get started, I want to point out that in the merger with HUMBL Inc. in December 2020, Tesoro Enterprises (stock ticker symbol TSNPD) has received the approval of the Financial Industry Regulatory Authority (FINRA) to change its name to HUMBL Inc.  So if you were wondering what happened to TSNSPD, then now you know.
Contents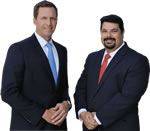 AD - Recover your investment losses! Haselkorn & Thibaut, P.A. is a national law firm that specializes in fighting ONLY on behalf of investors. With a 95% success rate, let us help you recover your investment losses today. Call now 1 888-628-5590 or visit InvestmentFraudLawyers.com to schedule a free consultation and learn how our experience can help you recover your investment losses. No recovery, no fee.
Reverse stock split and its ramifications
The merger has resulted in a reverse split of the stock. What does that mean to investors?
The reverse split has been done in the ratio of 1:4. In other words, four shares become one. If you held 100 shares before the reverse split, you will hold 25 now. However, the value of your investment remains unchanged, barring the regular movement in prices. The share that was trading at $0.85 before the split, now trades in the $3 to $4 range, occasionally reaching $5. The reverse split ratio reflects the value of the stock based on the combined entity value. Unfortunately, the stock has since crashed down and is currently trading at $0.92!
This split has caused some confusion among investors. Originally the symbol allocated was TSNP, which changed to TSNPD when HUMBL Inc. added an extra letter in the symbol.
One of the immediate outcomes of this acquisition and the reverse stock split has been a substantial rise in HUMBL's trading volumes. It is not uncommon for companies to leverage such tactics, referred to as 'price inflation,' to make the stock appear attractive to investors. It helps in removing the tag of a 'penny stock' which, on account of an association with higher risk, are on the no-go list of many investors. This is especially true for OTC stocks, stocks that are traded over the counter, and not on one of the major exchanges.
What can investors expect?
HUMBL announced the acquisition of Tickeri Inc. Close on the heels of its acquisition of Tesoro, it demonstrates the success of HUMBL's strategy and its appetite for growth through acquisitions.
As there could be inflation in the price arising from recent acquisitions and mergers, based on long-term prospects investors would be well advised to get into HUMBL on dips in the price. Since it is an OTC stock, you will need to execute through one of the top-tier brokers like E-Trade, TD Ameritrade, Schwab or Fidelity. You will not be able to trade OTC through trading apps like Robinhood.
HUMBL Stock Forcast
From the floor and wall coverings initially offered by Tesoro, HUMBL's product set is a sea change. HUMBL's diversified offerings give it an opportunity to succeed in many different ways. HUMBL Financial and HUMBL Pay – a product that competes with Square, give it a place on the fintech high table. It also has plans for blockchain technology.
Between the 1st of December 2020 and 1st of February 2021, its stock saw a 132 percent appreciation. This was followed by a gain of 332.91 percent in the following week alone. If it has more acquisitions up its sleeve, HUMBL could be in for an extended rally. Though prices have come 45 percent off that peak now, it is a stock to watch out for.
…..and then fell like a set of car keys to $0.92!
However, as of now little is known of its long-term plans and how it is going to leverage the brand that has multiple growth engines working for it. A definite buy recommendation may only come after that is known.