According to statistics from the Bank of America, the five months leading up to April this year saw more money put into stocks by investors than during the whole of the previous decade. Investors are hoping to see improved figures from recovering sectors that were hit hard by the pandemic but that are now bouncing back. An increasing amount of money is coming from young and first-time investors, but rather than making hasty, ill-considered purchases, they are researching their options and looking for long-term returns on their investments. Inspired by trades made by prominent financial advisors, and with increasingly accessible support for learning about the market, more young people are taking their first steps in investing.
Setting Long-Term Investment Goals
While the trend for investing grows, young people are not just looking to make money quickly. Over 50% want to boost their income and build wealth for the future, while 43% are hoping to gain enough to help them buy their first property. They are looking for long-term peace of mind rather than realizing short-term goals such as a holiday or major purchase. Many of these younger investors have no experience of the market but, with advice from financial experts, they are able to learn how to trade for themselves. As their confidence in trading options grows, they have a better chance of gaining maximum returns on their investments.
Sharing Information On Social Platforms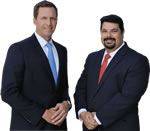 AD - Recover your investment losses! Haselkorn & Thibaut, P.A. is a national law firm that specializes in fighting ONLY on behalf of investors. With a 95% success rate, let us help you recover your investment losses today. Call now 1 888-628-5590 or visit InvestmentFraudLawyers.com to schedule a free consultation and learn how our experience can help you recover your investment losses. No recovery, no fee.
Roughly one in seven investors are new, and only started investing in the stock market last year. Encouraged by a drop in the market, they had more time on their hands and were looking to increase their wealth. Young people saw the plunge in the market in March last year as an opportunity to start creating a portfolio of stocks, largely in familiar technology companies whose products they already used. In response to this new influx of investors, apps to share information about investing have become more popular, and many are aimed particularly at young people. Social platforms allow both beginners and experienced traders to share information about their strategies, stocks and up-to-date market news.
Finding Inspiration To Invest
As well as seeing the potential in last year's market drop, the younger generation have also been attracted to investment by headline-grabbing financial dramas. In the UK, 16% of under 25s became first-time investors during the last year, and one of the reasons behind their sudden interest in the stock market may have been the ongoing saga with the video-game retailer, GameStop. Although this was an extreme example of short selling and big losses, familiarity with the company helped to alert younger, inexperienced investors to the money-making potential of other more reliable stock on the market.
This last year has seen an increasing number of younger investors buying stocks and other assets. With opportunities to learn more about the market in order to ensure good returns, they are focusing on long-term investments that will boost their income and help them get on the property ladder.