Recently there have been many rumors that Amazon stock would split and it even created a rush on Amazon stock options. For almost 30 years I have been watching the stock market and one of my favorite tech companies to watch is Amazon (NASDAQ: AMZN). To be frank, I am also a customer and buy from Amazon all the time, so investing in Amazon stock makes a lot of sense to me.
Will Amazon Stock Split?
Amazon's stock price is now hovering at $3000, many investors are asking if will Amazon stock split in 2021?  The short answer is that Amazon stock will not split anytime in the future because there not a pressing issue or reason for it split such as being part of an index that requires a specific price. In addition, the recent sell-off in the tech sector makes it even more unlikely.
This is a serious question for small investors because of the nominal high stock price and bullish trend of Amazon stock.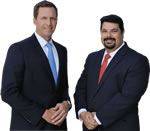 AD - Recover your investment losses! Haselkorn & Thibaut, P.A. is a national law firm that specializes in fighting ONLY on behalf of investors. With a 95% success rate, let us help you recover your investment losses today. Call now 1 888-628-5590 or visit InvestmentFraudLawyers.com to schedule a free consultation and learn how our experience can help you recover your investment losses. No recovery, no fee.
We all love getting the inside edge, but right now I think an "Amazon stock split" is maybe 10% likely. The only reason why this would happen if AMZN was put in an index where it required, which is currently not part of.
Why Amazon Stock Split is Unlikely
Let me explain this more. In the past, market leaders, such as Exxon (NYSE: XOM) and Microsoft (NASDAQ: MSFT), split their stock when they reached above a specific cost per stock.  A recent example of this Apple stock. However, in today's world, Wall Street's stock price theory is that the individual share prices are don't seem to matter. 
In fact, many popular stocks, such as Google, keep going higher.  A stock's share price is only relevant in certain areas of the Dow Jones Industrial Average. Investors today appear to be okay with investing in stock, whether it is about whether $10 share or $1,000.
However, to fully understand why I don't think Amazon will split, you need to understand their past stock splits and history
When Did Amazon Stock (AMZN) Split?
A few may remember that Amazon's stock (AMZN) was divided three times in its early days. When Amazon stock went public in 1997 it was $18 per share. Back then, it was believed that stocks would have better liquidity at a lower price; Jeff Bezos was very open to split Amazon stock.
In 1998 Amazon approached $100 per share and split it 2:1, and a few months later again. Lastly, they did it another split in 1999.
Unfortunately, the dot-com bubble blew up, and Amazon's stock did not return its high from 1999 until 2009!
Different Attitude Toward Expensive Stocks
There has been a change of view since 1999. Today, stocks with four-figure nominal share prices still attract investors. For this reason, there is only one reason to split this AMZ – it is to be included in Dow Jones Index.
I won't bet on Amazon splitting the stock. Microsoft, Apple, and Cisco are already on the index. The tech sector is already well-factored and represented.
Also, nothing fundamentally changes. After a 2: 1 split, the price cuts in half, but twice the available shares. So there is no change to the market cap.
And with changes to the rules on partial shares, small investors can buy a fraction of a stock that removes the need for companies to keep nominal share prices low.
Dow Jones Membership Not Much of an Incentive
Financial advisors and traders tend to look more at the S&P 500 index. Also, only three of the top 10 markets in the world are currently Dow Jones components.
Other companies refuse to split to meet Dow Jones standards, such as Berkshire Hathaway Warren Buffett (NYSE: BRK.A, NYSE: BRK.B). In a concession to shareholders, Buffett approved splitting 50: 1 on the B shares in 2010.
There is no connection between the A. shares. Alphabet (NASDAQ: GOOGL) avoids split, but only shares in its voting (GOOGL) and non-voting blocks (GOOG).
Amazon has shown similar attitudes to share splits in recent years. Both Berkshire and Alphabet have a little interest in becoming Dow stocks. I think Amazon feels the same.
Bottom Line For A Amazon Stock Split
There doesn't seem to be a strong enough reason for Bezos or Amazon to answer "Yes" to the question "Will the Amazon stock split?".
1) The past may haunt Amazon. They were happy to do it at the peak of the dot-com area, but the company spent years recovering. Amazon's stock and market share continue to grow without a split.
2) The world has changed. Twenty years ago, no one paid $5 for coffee; not people line up every day at Starbucks. People are now are less concerned about stock prices. Many small investors can buy fractions of shares on apps like M1 Finance.
3) The Dow Jones is overrated. Companies don't need to be in the index to succeed or attract investors. Most financial professionals are looking at other indexes.
Amazon stock is an excellent value and a great company. I believe Bezos will continue to focus on the core business rather than getting in the Dow.
Amazon Stock Pivots
| | | | | | |
| --- | --- | --- | --- | --- | --- |
| Pivot | Classic | Fibonacci | Camarilla | Woodie | DM |
| S3 | 2393.28 | 2790.58 | 2983.67 | 2531.94 | — |
| S2 | 2790.58 | 2942.35 | 3020.09 | 2784.32 | — |
| S1 | 2941.75 | 3036.11 | 3056.51 | 2929.24 | 2866.17 |
| P | 3187.88 | 3187.88 | 3187.88 | 3181.62 | 3150.08 |
| R1 | 3339.05 | 3339.65 | 3129.35 | 3326.54 | 3263.47 |
| R2 | 3585.18 | 3433.41 | 3165.77 | 3578.92 | — |
| R3 | 3982.48 | 3585.18 | 3202.19 | 3723.84 | — |
Amazon Stock 1 Day Moving Averages
| | | |
| --- | --- | --- |
| Name | Value | Action |
| Exponential Moving Average (10) | 3068.96 | Sell |
| Simple Moving Average (10) | 3071.77 | Sell |
| Exponential Moving Average (20) | 3133.56 | Sell |
| Simple Moving Average (20) | 3175.43 | Sell |
| Exponential Moving Average (30) | 3162.98 | Sell |
| Simple Moving Average (30) | 3217.45 | Sell |
| Exponential Moving Average (50) | 3183.26 | Sell |
| Simple Moving Average (50) | 3210.69 | Sell |
| Exponential Moving Average (100) | 3163.17 | Sell |
| Simple Moving Average (100) | 3195.27 | Sell |
| Exponential Moving Average (200) | 2999.66 | Sell |
| Simple Moving Average (200) | 3095.7 | Sell |
| Ichimoku Cloud Base Line (9, 26, 52, 26) | 3157.5 | Neutral |
| Volume Weighted Moving Average (20) | 3157.62 | Sell |
| Hull Moving Average (9) | 2959.93 | Buy |