Investors looking for a hit in the commercial real estate sector have outperformed material assets such as land and buildings. One of those investments is Stag Industrial REIT (NYSE: STAG).
Stag REIT is very popular with dividend investors and those looking to invest in real estate. Furthermore, during my research of the stock, I found Stag REIT was one of the top recommend monthly dividend stocks.
A myriad of factors has pushed up prices, from a lack of supply to increased bullishness owing to post-pandemic solid economic activity and forecasts of moderate inflation.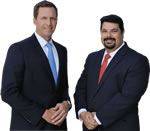 AD - Recover your investment losses! Haselkorn & Thibaut, P.A. is a national law firm that specializes in fighting ONLY on behalf of investors. With a 95% success rate, let us help you recover your investment losses today. Call now 1 888-628-5590 or visit InvestmentFraudLawyers.com to schedule a free consultation and learn how our experience can help you recover your investment losses. No recovery, no fee.
Is Stag a REIT? What does it mean?
Stag Industrial is a pure industrial traded REIT that owns 100 million square feet in 492 buildings. The company is known for managing risks and adopting a diversified approach.
A REIT is a real estate investment trust which is specifically designed to pass investment income to investors. This is due to a particular provision of the tax code by the IRS.
Stag REIT is traded on the exchanges, which is good because investors can easily see the prices and have liquidity. This is the opposite of non-traded REITs that are traded on secondary markets and are not very liquid.
How Often Does Stag REIT Pay Dividends?
Stag Industrial REIT pays a monthly dividend. The company has increased its dividend every year since going public in 2011 due to its strict capital allocation policy.
Stag's stock is currently yielding 4.2% and has an annual dividend of $1.45 per share.
Shares have risen more than 70% over the past five years, and long-term investors can learn more about the company and its innovative approach to capital management, including the monthly dividend payout. The company currently has 39 states (as of December 2020).
Is Stag Industrial REIT a Good Investment?
Investors often ask me if Stag REIT is a good investment. The short answer is yes; I believe Stag REIT is a good investment if you understand the risks associated with real estate to the pandemic, are looking for income, and are not overly exposed to real estate in your portfolio. I would personally look for a dip before I bought it. Below are some key pivot levels.
It should also be noted that interest rates are rising in anticipation of inflation. The 10-Year is currently below 1.7%, and high-quality yields remain elusive, and junk bonds yield less than 4.5%.
This critical because I think risking inflation could increase the value of the buildings, but the increasing yields could put pressure on the dividend payout. In the end, I think inflation will increase the value of the holdings, but the yield may go down significantly.
Stag REIT Pivot Points
| | | | | | |
| --- | --- | --- | --- | --- | --- |
| Pivot | Classic | Fibonacci | Camarilla | Woodie | DM |
| S3 | 28.97 | 32.32 | 35.59 | 31.71 | — |
| S2 | 32.32 | 33.6 | 35.9 | 32.64 | — |
| S1 | 34.42 | 34.39 | 36.2 | 35.06 | 35.05 |
| P | 35.67 | 35.67 | 35.67 | 35.99 | 35.99 |
| R1 | 37.77 | 36.95 | 36.82 | 38.41 | 38.4 |
| R2 | 39.02 | 37.74 | 37.12 | 39.34 | — |
| R3 | 42.37 | 39.02 | 37.43 | 41.76 | — |
State REIT 1 Day Moving Averages
| | | |
| --- | --- | --- |
| Name | Value | Action |
| Exponential Moving Average (10) | 36.28 | Buy |
| Simple Moving Average (10) | 36.39 | Buy |
| Exponential Moving Average (20) | 35.82 | Buy |
| Simple Moving Average (20) | 35.87 | Buy |
| Exponential Moving Average (30) | 35.35 | Buy |
| Simple Moving Average (30) | 35.24 | Buy |
| Exponential Moving Average (50) | 34.55 | Buy |
| Simple Moving Average (50) | 34.25 | Buy |
| Exponential Moving Average (100) | 33.33 | Buy |
| Simple Moving Average (100) | 32.62 | Buy |
| Exponential Moving Average (200) | 32.11 | Buy |
| Simple Moving Average (200) | 32.16 | Buy |
| Ichimoku Cloud Base Line (9, 26, 52, 26) | 35.2 | Neutral |
| Volume Weighted Moving Average (20) | 35.9 | Buy |
| Hull Moving Average (9) | 36.52 | Sell |