Have you recently invested in a Resource Real Estate REIT? Please give this article a read if you have any underlying concerns. Broker-dealers that inappropriately recommended non-traded Reits like Resource Real Estate Reits are currently under investigation by Haselkorn & Thibaut. Several FINRA arbitration claims have been made against the brokers dealing in these particular investments.
Three non-traded real estate investment trusts sponsored by Resource Real Estate, an asset management company holding expertise in real estate investments, have officially agreed to merge their operations and establish a $3 billion self-managed REIT.
There have been several plans in motion that describe Resource Real Estate Opportunity II inc. to acquire Resource Real Estate Opportunity REIT I, and Resource Apartment REIT III Inc. in separate stock for stock transactions. A statement issued by the company stated that the merger would create both income and employment growth in the market by combining three portfolios of suburban apartment communities.
Nonetheless, the deal will only become official if the stockholders are on board. If so, the mergers are expected to complete by the fourth quarter of 2020. The company reported that approximately 94% of its apartments are occupied. Moreover, the rent collections averaged approximately 98% over the past five months during the new novel coronavirus pandemic, as per the SEC filings.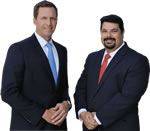 AD - Recover your investment losses! Haselkorn & Thibaut, P.A. is a national law firm that specializes in fighting ONLY on behalf of investors. With a 95% success rate, let us help you recover your investment losses today. Call now 1 888-628-5590 or visit InvestmentFraudLawyers.com to schedule a free consultation and learn how our experience can help you recover your investment losses. No recovery, no fee.
Risks of Non-Traded REITs For Investors

Real estate investment trusts (REITs) provide a stable stream of passive income; however; they are complex and associated with some risk level. The risk associated intensified during the coronavirus pandemic, and various operations and distributions were suspended for an uncertain period of time.
Most financial advisors agree that non-traded REITs are generally suitable only for sophisticated investors.  Whereas Stocks, bonds, ETFs, and mutual funds are considered to be conventional compared to REITs.
Additionally, a financial advisor who recommended non-traded REITs as the commission earned by them is comparatively high – almost reaching up to 15%. Another reason why only sophisticated investors should pursue non-traded REITs is the complicated issue of liquidity. Thus, whenever an investor attempts to sell these investments, finding a buyer in the market is quite tricky. Even if the investor does successfully find a buyer, a substantial loss is usually incurred in the sale.
How Can Investors Recover Losses or File A Complaint Against A Brokerage Firm
Before any recommendation, FINRA has made it an obligation of broker/brokerage firms to disclose all the risks associated with an investment. Thus, brokerage firms should only make suitable recommendations to an individual investor and take their vital information such as age, objectives, experience, and risk tolerance into account.
Brokers or brokerage firms that do not follow the correct procedure and make ill-advised investment recommendations can be held directly accountable for any losses through FINRA arbitration.
Financial advisors and brokers often partake in such unprofessional practices due to the high commissions associated with non-traded REITs. High commissions are one reason why it is difficult for the REIT to perform in the market.
Free Consultation with a Securities Attorney
If you or someone you know has faced loss due to broker/brokerage negligence, contact one of our securities attorneys at Haselkorn & Thibaut for a free consultation at 1 888-628-5590 or visit InvestmentFraudLawyers.com for a free consultation on recovering your losses.