Finviz is a stock market research tool powered by Google Finance. It's easy to use and has an intuitive interface that allows you to screen for stocks using a number of different criteria.
On Finviz, you can search for stocks by symbol, name, or company. You can also search based on fundamentals such as price-to-earnings ratio, return on equity, or dividend yield. If you're looking for potential breakouts in the making or ask yourself questions like "What stocks are hot?", Finviz will help you find them with links to Yahoo Finance and MarketWatch data pages where applicable. A simple search for "Apple" will give you the current price and 7-day data.
We've always been fans of Finviz; it's a great way to screen stocks that might have some very good potential. And when we're looking at developing the right kind of stock breaking news, we always turn to Finviz first – as a reference for how good stocks are breaking out.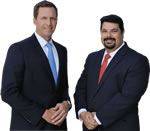 AD - Recover your investment losses! Haselkorn & Thibaut, P.A. is a national law firm that specializes in fighting ONLY on behalf of investors. With a 95% success rate, let us help you recover your investment losses today. Call now 1 888-628-5590 or visit InvestmentFraudLawyers.com to schedule a free consultation and learn how our experience can help you recover your investment losses. No recovery, no fee.
We also have used it to discover new potential stock ideas and we've made money by putting some of our more successful picks on an initial shortlist by coming up with a list of stocks that fit the criteria – the potential was all there, but there needed to be more work done in terms of analyzing their fundamentals.
We would recommend that you try Finviz out for yourself! It's free to use and it's a great way to analyze stocks on your own using an "at a glance" approach. Here are two of the stop screeners we use:
Stock screening tools
There are many stock screeners available today which can help you uncover great value stocks that investors are overlooking. Many of these tools can be found on the internet, but also you can find many in the form of websites or Excel templates.  Our favorite stock screening tool is Finviz.com, but we recommend you also take a look at Tradingview.com, Barchart.com, and Google finance.