Fisher Investments is the go-to investment firm, for many high net worth investors as well as beginners looking to generate significant returns in the capital markets. Founded in 1979 by billionaire, Ken Fisher, the independent privately-owned money management firm has grown to become a force to reckon with for investors looking to invest in diverse investment portfolios.
The money-management firm boasts of a clientele base made up of more than 40,000 high net worth investors, affirming its reputation and credibility in the business. The firm also serves more than 17 institutional clients with a net worth of more than $500,000.
Fisher Investments stands out among other money management firm on the fact that it offers tailored financial investment products. The firm has also created a valuable guide that helps would-be investors understand what amounts to successful investing.
The guide strives to provide answers to basic questions such as: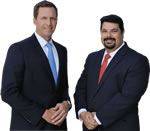 AD - Recover your investment losses! Haselkorn & Thibaut, P.A. is a national law firm that specializes in fighting ONLY on behalf of investors. With a 95% success rate, let us help you recover your investment losses today. Call now 1 888-628-5590 or visit InvestmentFraudLawyers.com to schedule a free consultation and learn how our experience can help you recover your investment losses. No recovery, no fee.
How to establish a primary investment objective
How long a portfolio would take to generate consistent returns
How can cash distributions and inflation affect or impact retirement savings
Trade-offs needed to achieve financial goals
How Fishers Investment Works
With Fisher Investments, all an investor needs is 15 minutes to have a clear understanding of the basics to developing a successful investment plan.
Supported by a team of highly experienced professionals in the capital markets, Fisher investments offer tailored portfolios that allow investors to invest in assets from the U.S as well as in international markets.
Greater diversification, in a bid to limit the risks of a market downturn, is one of the reasons why Fisher Investments tailored investment portfolios stand out. The portfolios are designed to provide investors with exposure to stocks, bonds as well as exchange-traded funds among other financial securities.
Unlike other money management firms, Fisher investments does not assume control or custody of investor's investment portfolios. Instead, trading accounts are titled in clients names with the firm assuming discretionary control.
The firm assigns its client's dedicated personal investment counselor tasked with the responsibility of reviewing individual situations. The counselors provide valuable information for making informed decisions pertaining to investment portfolio management.
Ken Fisher Controversial Statements
Last October Ken Fisher made offensive comments at an investment conference. This lead to Fisher Investments losing nearly $4 billion of assets under management. Specifically Mr. said that the practice of trying to acquire high net worth clients is similar to "trying to get into a girl's pants". The good news is that the bad publicity has not stopped inflows of capital for Fisher Investments.
Determining Investment Portfolio
Fisher Investments relies on a number of factors to determine an ideal investment portfolio for each investor. Some of the factors taken into consideration include investment time horizon as well as investment objectives and cash flow requirements as per investor needs. Risk tolerance, as well as outside income and assets, are some of the other factors also taken into consideration.
By relying on these set of information, the money management firm is able to provide a personal portfolio recommendation on a clone by client basis. The firm's Investment Policy Committee plays a pivotal role in determining what an investor's investment portfolio should include optimum returns at the lowest risk exposure
Fisher Investments Fees
Unlike most, money management firms in the market, Fisher Investment offers investment products at some of the lowest fees. For starter, the firm does not charge ant commission for trades. It also does not apply any hidden fees or extra service charges.
The only thing that the firm does is charge a competitive fee based on the size of an investment portfolio. The competitive fee charged is usually between 1% and 1.5% depending on the size of the investment portfolio as well as investments under management.
Bottom Line
Fisher Investment is an ideal money management firm for investors looking for greater diversification in the capital markets at the lowest cost possible. The firm is an ideal partner for any investor who does not have any investment experience as it offers valuable insights and advice as well as tailored investment products. Low investment fees ensure investors walk away with optimum returns per investment portfolio.
A great alternative to Fisher Investments is M1 Finance with has rob0-advising and lower minimums to get started.  Read more at M1 Finance: Best Trading Platform Pick For Investing For Beginners & Robo Investing