Lodging Fund REIT III announced in a filing with the Securities and Exchange Commission (SEC) is doing an investigation into the reimbursement of certain expenses by its advisor, Legendary Capital Reit III, LLC, and its disclosure and reimbursement policies and procedures. 
In addition, multiple investment fraud law firms continue to investigate potential securities claims by brokers and dealers recommended by investors in Lodging Fund III. According to the SEC filing, the REIT is cooperating with its regulators and has been unable to comment on specific details related to the regulatory investigation.
The REIT said the request was received in December 2020. The company said there could be no assurances about the outcome of the investigation, the filing said. The company warned that the investigation could damage its business, lead to significant legal costs and divert management's attention from other business concerns.  The REIT said it was not currently in a position to estimate the cost of conducting the investigation or its outcome. It noted that if the SEC finds that violations have occurred, the company may be required to pay substantial civil or criminal penalties or other amounts, remedies, or terms that may be imposed in a resolution.
Contents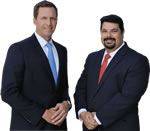 AD - Recover your investment losses! Haselkorn & Thibaut, P.A. is a national law firm that specializes in fighting ONLY on behalf of investors. With a 95% success rate, let us help you recover your investment losses today. Call now 1 888-628-5590 or visit InvestmentFraudLawyers.com to schedule a free consultation and learn how our experience can help you recover your investment losses. No recovery, no fee.
What is the Lodging Fund REIT III?
Lodging Fund REIT III was established on April 9, 2018, to focus on acquiring a diversified portfolio of limited services, selected services, and extended-stay hotels in America's "heartland," which they define as the geographic area of North Dakota, Texas, the Appalachians and the Rocky Mountains. According to DI Wire, the REIT raised $75.3 million in investor capital in the fourth quarter of 2020 to own a portfolio of seven hotel properties purchased for about $100 million.
Lodging Fund REIT Lawsuits

Broker-dealers are required by the Financial Conduct Authority (FINRA) to disclose the risks of investments when making recommendations to individual investors. Recommendations are made when an investment is suitable for an individual investor, in view of the age of the investor, the investment objections, the investment experience, and the risk tolerance. Brokers and firms that do not perform adequate due diligence on investments and make inappropriate recommendations may be held liable by FINRA through arbitration for investment losses.
High commissions can be a motivating factor for unscrupulous financial advisers to sell untraded REIT investments that do not match the client's investment objectives and profile. Total commission expenses can make it more difficult for REITs to comply with market requirements.
If you are worried about your investment in the Lodging Fund REIT III, you may be able to complain to your broker. Haselkorn & Thibaut is a national law firm specializing in investment fraud, securities arbitration, and investor protection that has offices in Florida, Arizona, Texas, New York, and North Carolina. Call the firm's securities attorney at 1 888-628-5590 for free advice.