One of my favorite dividend stocks is Altria (NYSE: MO) because it pays a 6.2% dividend and has a 50-year history of paying dividends. The company is known as a tobacco giant and owns the Marlboro brand, as well as Skoal and Copenhagen chewing tobacco brands.
In recent years, Altria has diversified its holdings into vaping to alcohol products.  Most notable is a 10% stake in beer giant Anheuser Busch Inbev (BUD),  35% stake in e-vapor giant JUUL, and 45% equity stake in Canadian marijuana producer Cronos Group.  The company also sells and produces and imports a variety of wines under the Chateau Ste. Michelle, 14 Hands, Torres, Antinori, and Villa Maria Estate wines and Champagne Nicolas Feuillatte.
Altria Financials
Altria has been a very solid company for longer than most companies in the S&P 500 have existed, but it is facing challenges due to the decline of smokers. The diversification has been successful.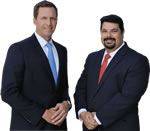 AD - Recover your investment losses! Haselkorn & Thibaut, P.A. is a national law firm that specializes in fighting ONLY on behalf of investors. With a 95% success rate, let us help you recover your investment losses today. Call now 1 888-628-5590 or visit InvestmentFraudLawyers.com to schedule a free consultation and learn how our experience can help you recover your investment losses. No recovery, no fee.
Last quarters numbers showed a revenue of $5 billion which was an increase of 5.3% year over year. However the adjusted earning per share declined 2% for the 4th quarter. Looking at the year as a whole, the earnings per share increased to $4.36 (3.6%). This has been a positive for investors which has increased the sale price of the stock.
Is Altria (MO) A Buy?
Many investors are worried about the stock market and economy crashing and asking if Altria stock is buy?  The short answer is that Altria stock is a great buy for investors looking for dividends and a possible hedge against a market drop.  As a "vice stock" it has an advantage to actually holding strong if we see rising inflation and/or depression.  The negative is that the continual decline of smokers, but the company has done a great job diversifying the risk.
The stock is currently trading at recent record highs and I would try to wait for a dip below $50 to buy. Below are the resistance and support levels of Altria stock.
| | | | | | |
| --- | --- | --- | --- | --- | --- |
| Pivot | Classic | Fibonacci | Camarilla | Woodie | DM |
| S3 | 32.09 | 40.67 | 48.8 | 38.13 | — |
| S2 | 40.67 | 43.95 | 49.59 | 41.07 | — |
| S1 | 45.92 | 45.98 | 50.37 | 46.71 | 47.59 |
| P | 49.25 | 49.25 | 49.25 | 49.65 | 50.09 |
| R1 | 54.5 | 52.53 | 51.95 | 55.29 | 56.17 |
| R2 | 57.83 | 54.56 | 52.73 | 58.23 | — |
| R3 | 66.41 | 57.83 | 53.52 | 63.87 | — |
Altria Stock (MO) Moving Averages
| | | |
| --- | --- | --- |
| MOVING AVERAGES | | |
| Name | Value | Action |
| Exponential Moving Average (10) | 51.25 | Sell |
| Simple Moving Average (10) | 51.31 | Sell |
| Exponential Moving Average (20) | 50.5 | Buy |
| Simple Moving Average (20) | 51 | Buy |
| Exponential Moving Average (30) | 49.56 | Buy |
| Simple Moving Average (30) | 49.61 | Buy |
| Exponential Moving Average (50) | 47.92 | Buy |
| Simple Moving Average (50) | 47.1 | Buy |
| Exponential Moving Average (100) | 45.49 | Buy |
| Simple Moving Average (100) | 44.31 | Buy |
| Exponential Moving Average (200) | 43.86 | Buy |
| Simple Moving Average (200) | 42.47 | Buy |
| Ichimoku Cloud Base Line (9, 26, 52, 26) | 48.83 | Neutral |
| Volume Weighted Moving Average (20) | 50.92 | Buy |
| Hull Moving Average (9) | 51.54 | Sell |