US equities are up before the bell with the Dow up 30 points and the S&P 500 up 31. Investors are waiting for Friday's Jobless claims numbers which could either settle the markets or trigger a bear run.
Bonds and stocks are kicking off Q2 in rally mode but off their best levels. Stronger than expected data out of Asia and Europe, combined with the announcement yesterday of another $2.25 tln U.S. infrastructure spending plan have boosted risk appetite.
| | | | |
| --- | --- | --- | --- |
| DJIA F | 32,933 | 35 | 0.11% |
| S&P F | 3,982.75 | 15.35 | 0.39% |
| NASDAQ F | 13,235.75 | 146 | 1.12% |
| Gold | 1,718.40 | 2.8 | 0.16% |
| Silver | 24.435 | -0.097 | -0.40% |
| Crude Oil | 59.89 | 0.73 | 1.23% |
| U.S. 10yr | | 1.701 | -0.044 |
The positive momentum is overshadowing virus worries and the extension of restriction in France and other areas. Yields have slipped, recovering from recent selling, with some easing of inflation fears supporting bonds.
The NASDAQ is extending yesterday's pop, with the future rising another 0.9%. The S&P 500 mini is about 0.3% firmer, while the Dow lags with a fractional gain. The FTSE and DAX are 0.43% and 0.27% firmer, respectively. The CSI closed 1.24% in the green and the Nikkei was 0.72% higher. Core bond yields are about 2 bps richer with the 10-year Treasury at 1.72%, the Gilt at 0.82%, and the Bund at -0.306%.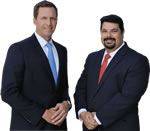 AD - Recover your investment losses! Haselkorn & Thibaut, P.A. is a national law firm that specializes in fighting ONLY on behalf of investors. With a 95% success rate, let us help you recover your investment losses today. Call now 1 888-628-5590 or visit InvestmentFraudLawyers.com to schedule a free consultation and learn how our experience can help you recover your investment losses. No recovery, no fee.
Japan's Tankan survey was better than projected and Korean export growth surged, though China's manufacturing PMI slipped slightly. The Eurozone final PMI was revised up to a record 62.5 and the UK measure was boosted to a decade high at 58.9.
Biden Plan: BEAR Alert
Biden has yet to release his whole plan, but we are digging through it right now and figuring out what is politically possible. Once we determine that, then we will be able to gauge the whole effect on the markets. Currently, we believe that the plan as a whole will cause the markets to be bearish long term due to the increased spending and taxes. It may cause certain sectors or stocks to rise, but our concern is long-term higher inflation which could lead to stagflation.
We are not seeing a jump in many infrastructures and "green energy" stocks. This means that the market has priced in the spending or doesn't think it will happen. We are leaning towards it happening but on a much smaller scale.
Proposed tax increases are likely to see a 5% hit due to the revenue-raising aspects of the plan, which includes a minimum tax on the corporation's international earnings. It unlikely that Biden will get the full increase in taxes.
Job Numbers
U.S. numbers have also been climbing and have underpinned expectations that growth is picking up steam. And many are looking for a 1 mln or better increase in payrolls in Friday's jobs report. Attention is on Friday's jobs report, where several economists are calling for a better than 1 mln increase. The March manufacturing ISM is forecast to rise to 61.0 from 60.8, adding to the signs of the economy's bounce. Weekly initial jobless claims are seen dipping -14k to 670k, and continuing claims are expected to drop by -170k to 3.700 mln.
February construction spending is penciled in at -1.0% from up 1.7% in January. March auto sales are due as well, along with March Challenger layoff figures. For Fedspeak, Harker is on deck.
The only larger-cap earnings report from CarMax.